Cover to Cover — Book Subscriptions by Reads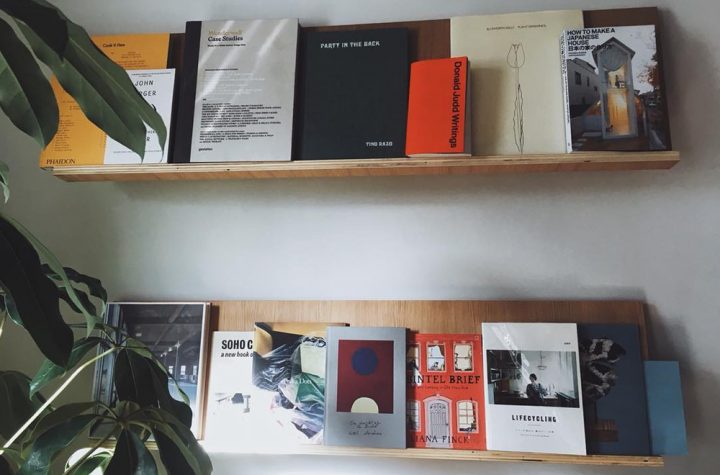 BOOKS ON DISPLAY AT READS STUDIO, NEW YORK
Put your reading list in the skilled hands of a curator, not an automated algorithm.
Words by Maisie Skidmore
When was the last time you walked into a bookshop and, falling into easy conversation with its eclectic owner, left with a title you'd never have picked up on your own? It's an idyllic scenario, but not one that contemporary culture makes much space for; instead we tend to read according to the formulaic suggestions that algorithm-driven sites like Amazon automatically provide for us, our tastes becoming more circumscribed with every purchase.
It's this digitally dictated automation that New York-based subscription service Reads seeks to short circuit. Founded by Emma Stevenson and Rachael Yaeger in December 2017, Reads "is an ecosystem built on the idea that learning should be universal and lifelong," the duo explain. Subscribe, and each month you'll be sent two books handpicked by a curator – their community includes artists, authors, scientists, illustrators, and humanitarians, each with their own diverse tastes. One is fiction, the other more visual – and there's an option for kids, too. Above all else, the books chosen are varied, accessible, and perhaps not titles you'd find on your 'Customers Have Also Bought' list.
The pair first met through a mutual friend on a trip in upstate New York. "Rachel was outside reading a book on the lawn, and I was like, 'what are you reading?'" Stevenson explains. "And we were reading the same book: Gloria Steinem's On the Road. So we connected, and we've been joined at the hip ever since." Stevenson and Yaeger came from backgrounds in children's education and digital design respectively, and the idea for Reads manifested in early 2017. "Our bond from the very beginning was always books," Yaeger explains. "Emma and I read really differently, so I would always walk into her apartment and look at her books and what she had going on, and then we ended up swapping."
"We wanted to put the human back in the tastemaker role, and give people something that's not just an Amazon recommendation."
Rachael Yaeger, Reads
It's this duality in their taste that formed the basis of the fiction/non-fiction pairing, placing tomes such as Ellsworth Kelly's Plant Drawings or Jonathan Olivares' A Taxonomy of Office Chairs next to Patagonia founder Yvon Chouinard's now renowned book Let My People Go Surfing in any given month. "We wanted to put the human back in the tastemaker role, and give people something that's not just an Amazon recommendation – giving people the opportunity to look outside of their own taste, and to read something they wouldn't pick up on their own." Crucially, it's always curated by a person. "People want to get offline and off their computers," she continues: "Reads is a gift you can give to yourself, just like going on a hike, or picking up a ceramics course."
Orders stacked and ready to ship at Reads studio.
With an authentic community of like-minded people forming its solid customer-base, Reads pairs its book delivery service with a series of events, ranging from talks to studio visits. There are even retreats – the latest took a group of readers to Mexico City for a series of tailored trips, literary dinners and in-depth discussions. It doesn't get more offline than this; a gift to yourself indeed.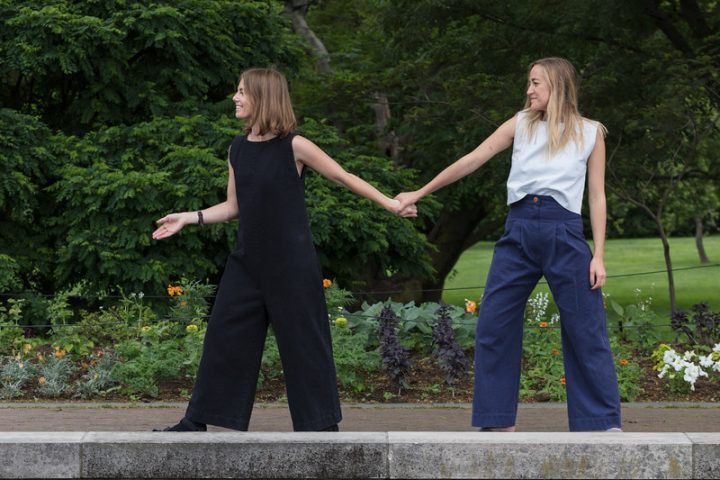 Reads founders Emma Stevenson and Rachael Yaeger. Photograph by Lauren Coleman.
Maisie Skidmore is a London-based writer specialising in art, fashion and culture. She is digital editor of AnOther Magazine. @maisieskidmore