Comfort Station — Six Ways to Dress a Bed This Spring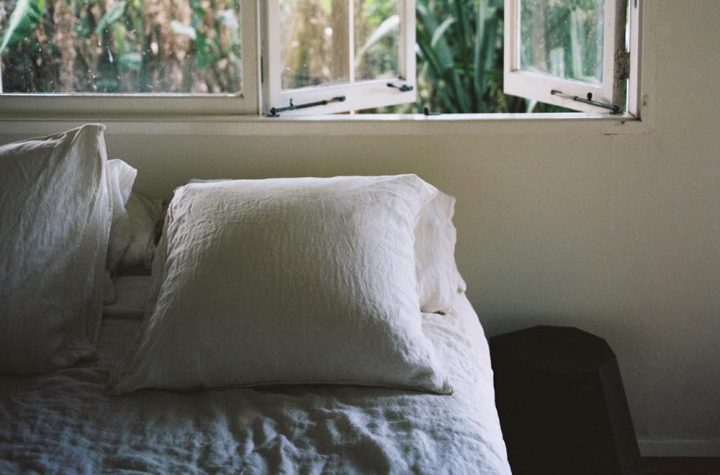 Photography by Neeve Woodward, courtesy of Everyday Needs.
So much more than just a place to crash; give your bed the attention it deserves.
Words by Claire Walsh
Dressing your bed this spring is all about disrupting the traditional matching set, pulling together contrasting textures, colours and patterns from different brands. With a focus on touch as well as looks, here are our style suggestions for making the perfect bed.
White on White
To avoid the demands of high thread count cottons like Percale, which requires pressing, opt for washed linen and cottons. Australian brand Deiji's French flax linen is stone-washed for softness, H&M Home stock a good basic washed white linen set, while Jungmaven's hemp is a slightly heavier weight that promises to relax with wear, but giving these sheets an occasional tumble speeds up the process. Then layer on texture with a lightweight waffle throw, like the Free Bedspread from Society Limonta.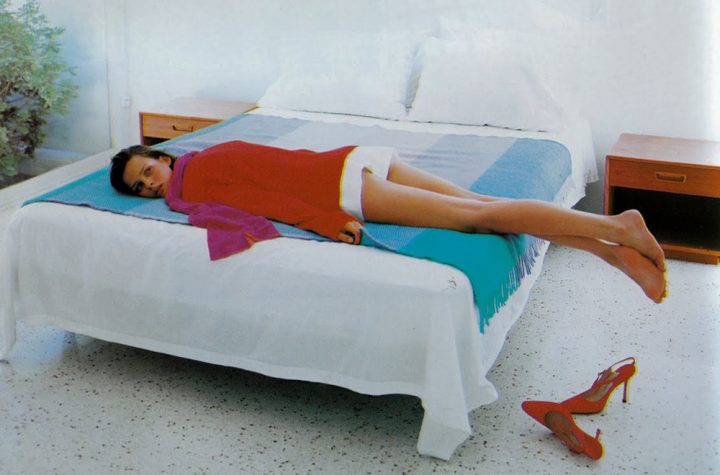 Mood board – Carmen Cass photographed by Peggy Sirota for Vogue Paris, January 1997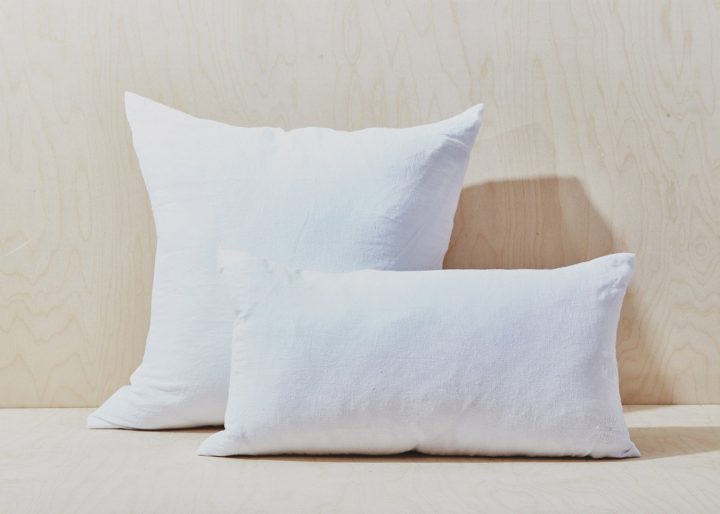 White on White – Simple Linen Pillows by Hawkins New York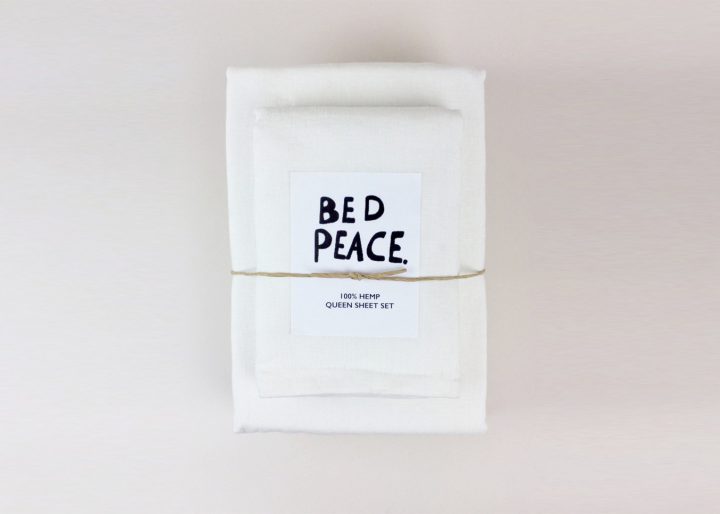 WHITE ON WHITE – HEMP SHEETS BY JUNGMAVEN
Classic Utility
To lend your bed a utility look, forgo the duvet in favour of sheeting and a heavyweight blanket. The artist Donald Judd favoured the classic banded Hudson Bay's Point Blanket. A design icon, the blanket was first commissioned by this Canadian trading company in 1800. Real Fabrica stock lighter alternatives that still play with primary colour on neutral grounds, like their Manta Maragata blanket which is woven in Spain. The Bay stock a collection of multi-stripe weights in both cotton and original wool.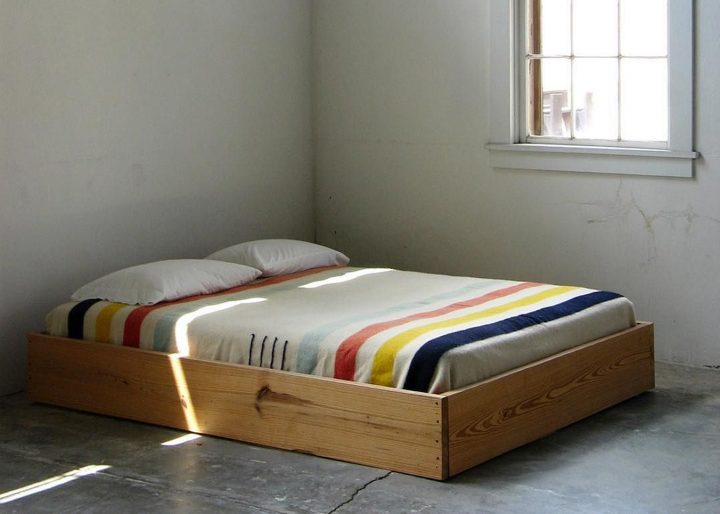 Mood Board – Donald Judd, La Mansana, De Chianti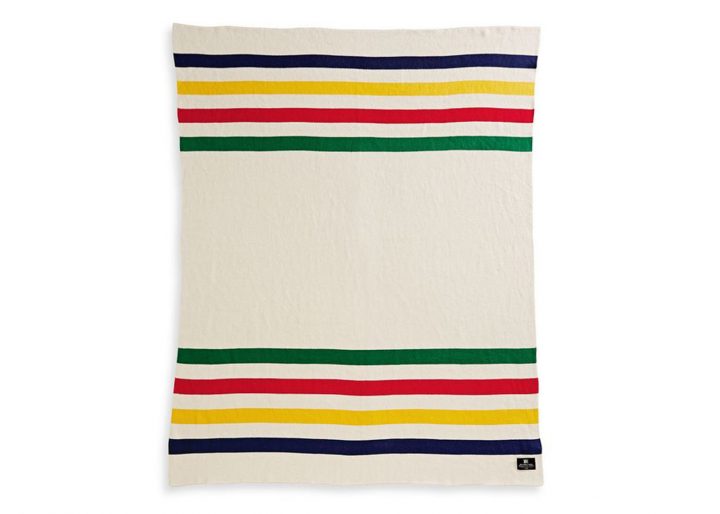 Classic Utility – Cotton Knit Throw by Hudson's Bay Company
Classic Utility – Hudson's Bay Point Blanket
Plaster and Peach
Shades of plaster, putty and peach in textural linen add colour but don't read overtly fem. Both In Bed's Peach, and Merci's Pink Beige hold just a whisper of colour. Lighter weight gauze wrinkles just like linen but is softer to the touch and is suited to the summer months; we like Lab Boutique's version that comes in the perfect shade of nude.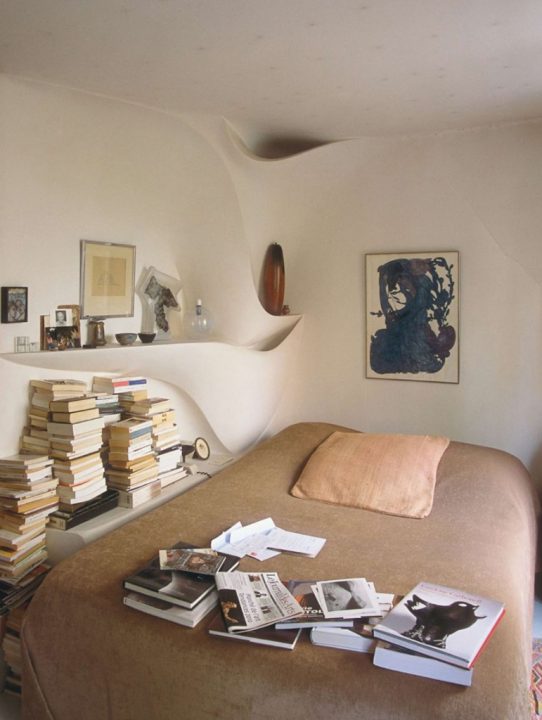 Mood Board – World of Interiors, October 2012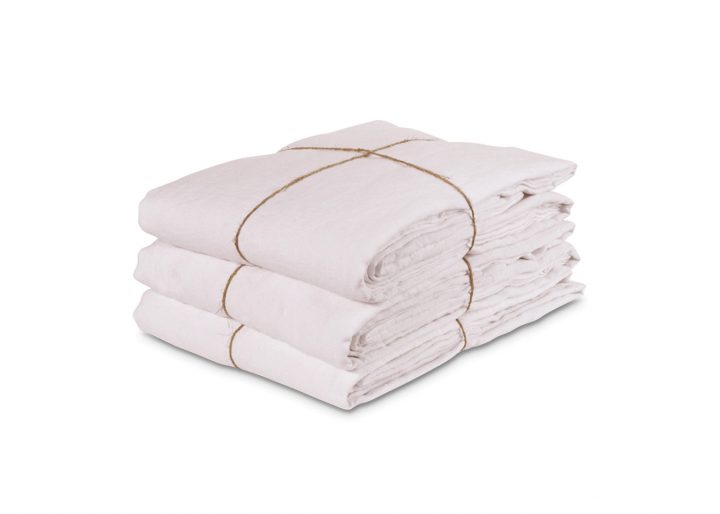 Plaster and Peach – Pink Linen by Merci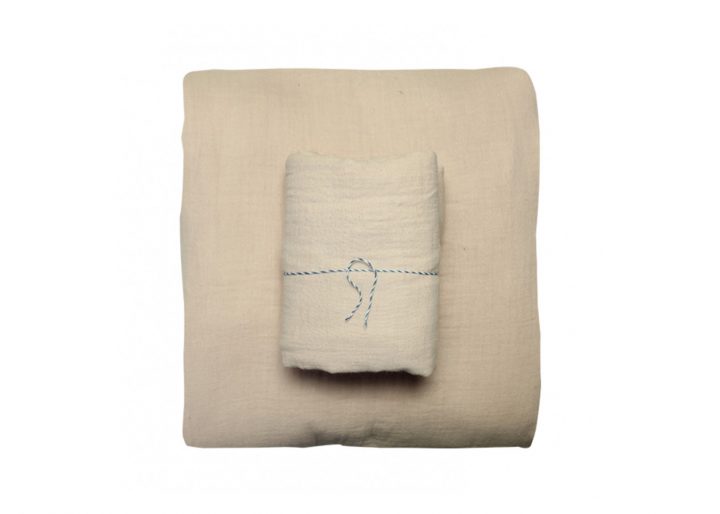 Plaster and Peach — Nude Linen by Lab Boutique
Perfect Guest Bed
The perfect guest bed means not concerning yourself with coordination. Instead, assemble your favourites and create something unfussy and welcoming. Striped linen sheets make an ideal foundation: Deiji Studio's candy-striped linen, and Lab Boutique's three colour shadow-striped sheet set are both good options. For warmth, top with a check Mantas Ezcaray mohair, woven in the La Rioja valley – a selection of these blankets are available from El Corte Ingles.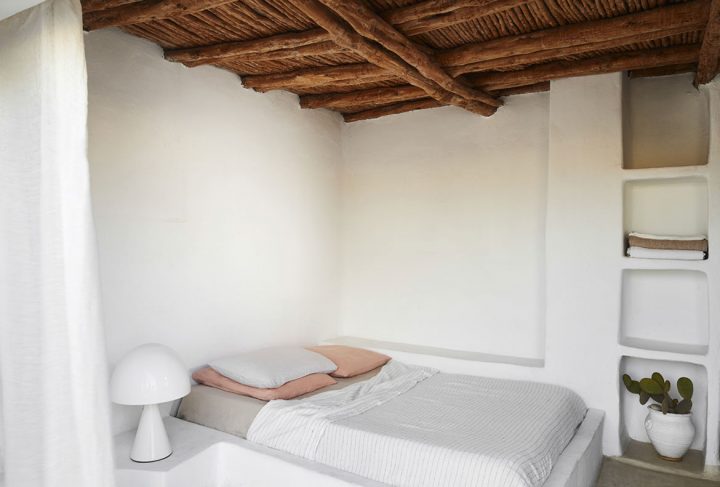 Mood Board – Linge Particulier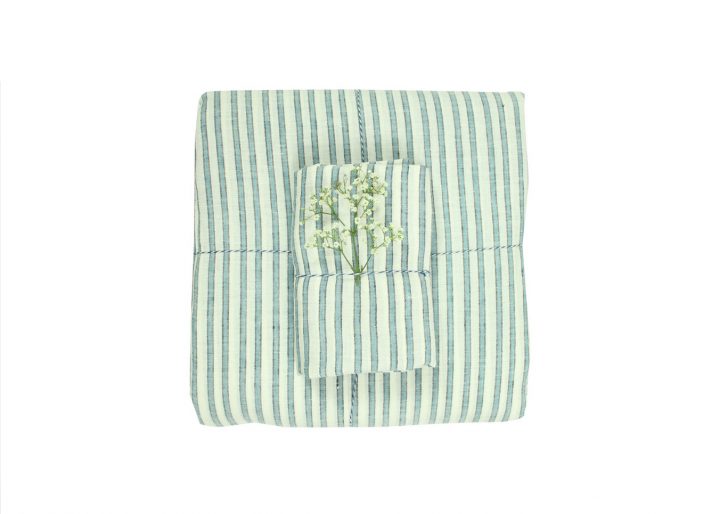 Perfect Guest Bed – Striped Linen Duvet Cover by Lab Boutique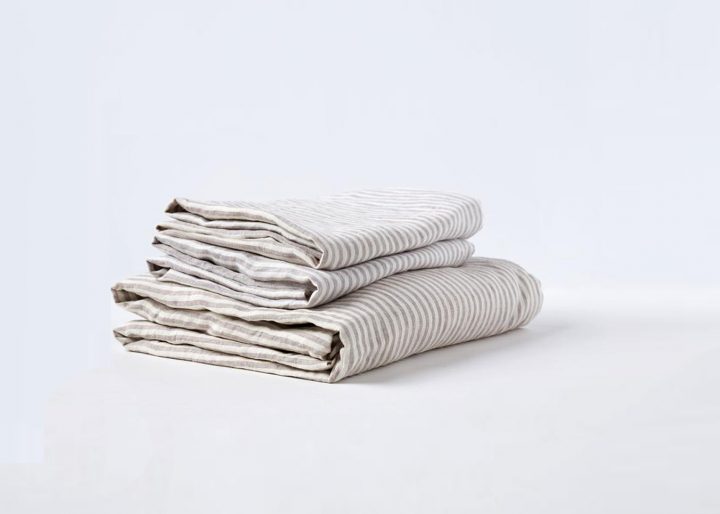 Perfect Guest Bed – Grey Stripe Sheets by Deiji Studio
Modern Textures
Breaking with convention, Swedish design group Magniberg is breathing modernity into bedding with linens that bring unexpected texture and colour. Replicate this bolder look with the brand's Rose Silk, and their Sex Mesh sheeting. Society Limonta's lightweight Talk Quilt, in sable, could then be layered in for even more tactile tones.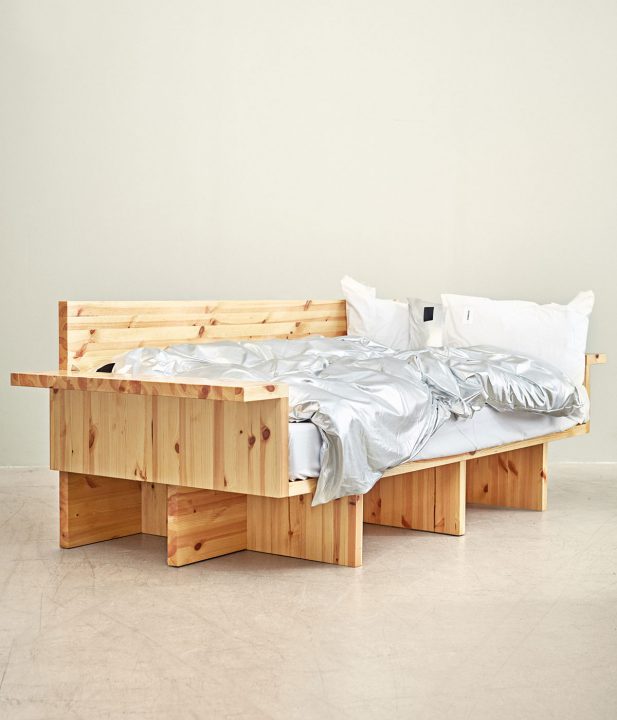 Photography by Andreas Johansson courtesy of Magniberg
Modern Textures – Rose Silk Duvet Cover by Magniberg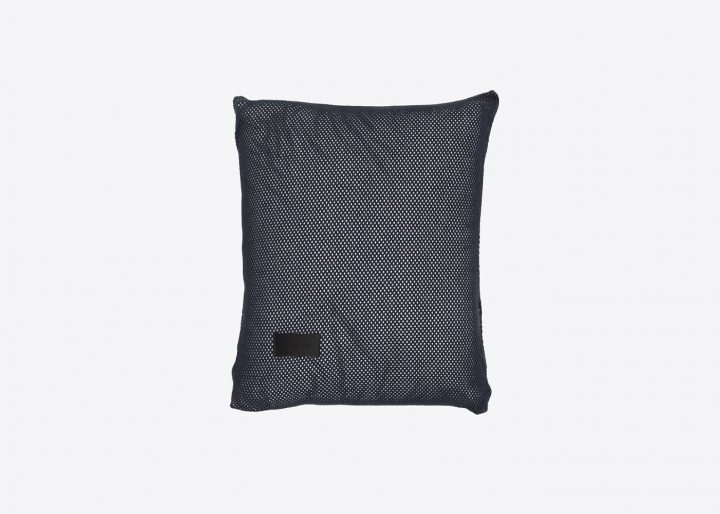 Modern Textures – Sex Mesh Pillow Case by Magniberg
Clear Contrast
Continually matching sheeting is a commitment, whereas mixing colour with neutrals is a more relaxing bed regimen. Australian brand In Bed's Cloud Washed Cotton Fitted Sheet makes a good off-white base. Add blue linens from Linge Particulier, or Merci's Azure and Ink Blue, for an easy and fresh dressed look. Opting for coloured fitted sheets and pillows, instead of white, is a wise approach that will see bedding last longer.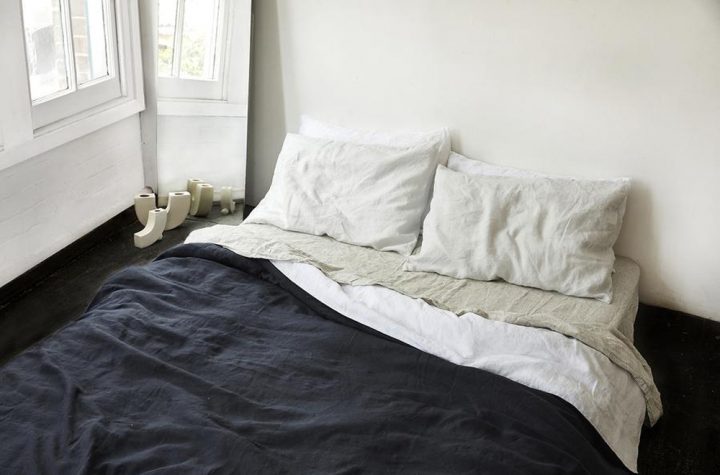 Mood Board – Deiji Studios, Navy/White Duvet Cover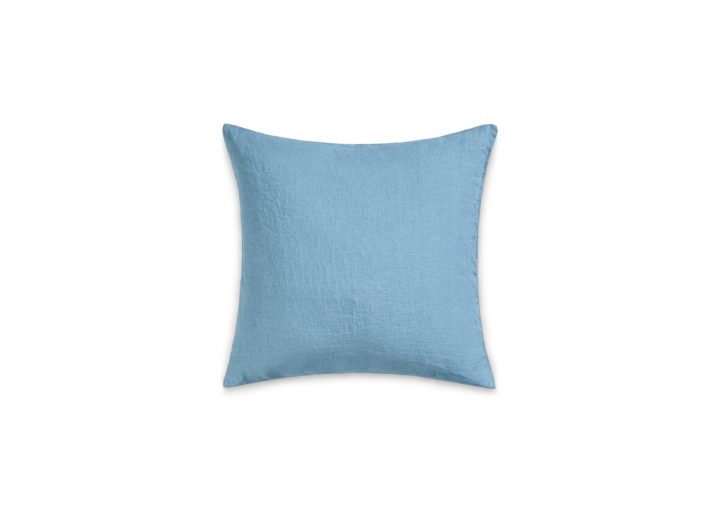 Clear Contrast – Azure Washed Linen Cushion Cover by Merci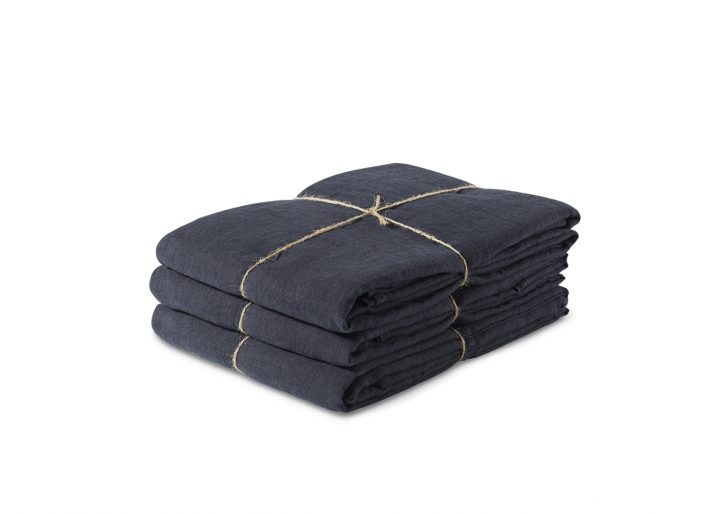 Clear Contrast – Ink Washed Blue Duvet Cover by Merci
Claire Walsh is a design consultant, writer and interior stylist. Born in England and living in Los Angeles, she has contributed to Sight Unseen, Wallpaper and Elle Decoration. @clairevwalsh
Related Content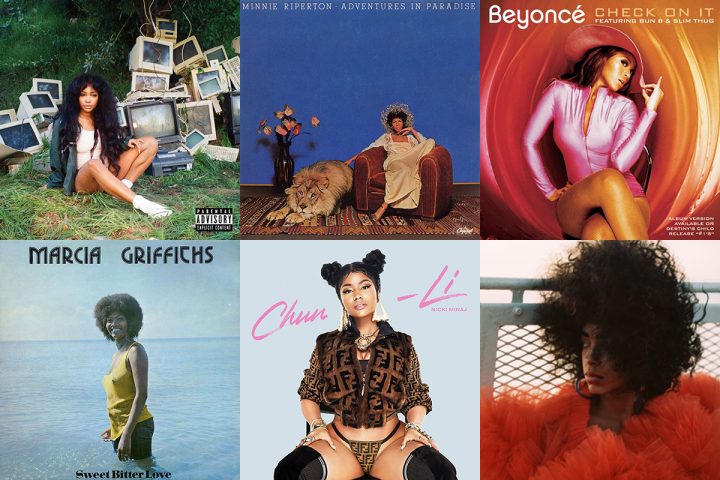 Patter Playlist — 04
May-2018
Our monthly playlist of important female artists and their songs for right now.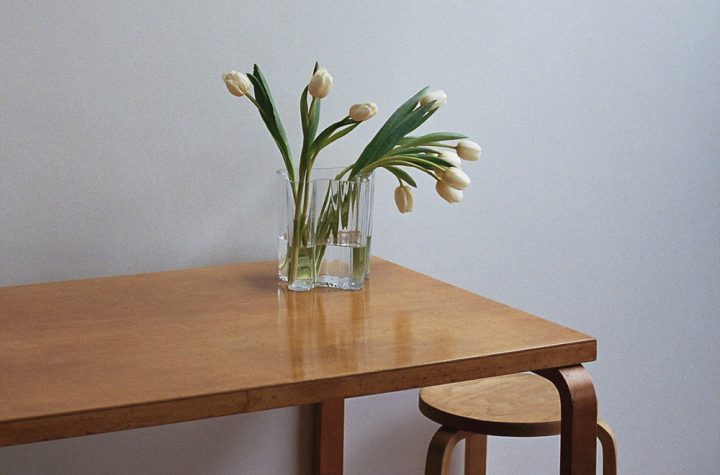 Things — Alvar Aalto Vase
Apr-2018
Two things you need in your life: more flowers and a beautiful vase to put them in - like the Aalto Vase, a timeless design with classic credentials.