A Spanish Love Affair — Loewe and Craft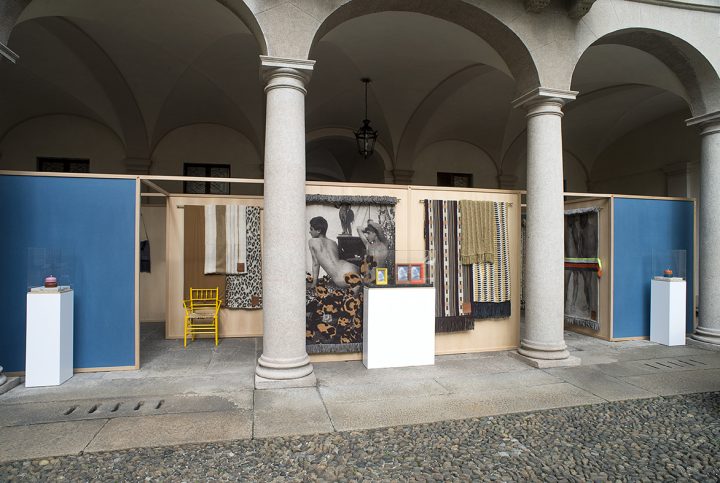 Image courtesy of Loewe, Salone del Mobile, Milan, 2018
In anticipation of the Design Museum exhibition this May in London, we look at the work of the Loewe Craft Prize finalists and discuss why the Spanish house continues to lead the conversation in contemporary craft.
Words by Ben Perdue
Recognising the importance of craft in contemporary culture is what Loewe lives for. Driven by creative director Jonathan Anderson's obsession with rare textiles and techniques – and the people behind them – this spring the brand unveils its latest craft-led contribution to Salone del Mobile in Milan, and announces the 30 artists shortlisted for 2018's Loewe Craft Prize. Collaboration is commonplace, but what makes these projects stand out is the focus on framing craft in a modern context, and forging creative partnerships that genuinely push both artist and brand in exciting new directions. Craft is one thing a backstreet atelier and fashion house have in common.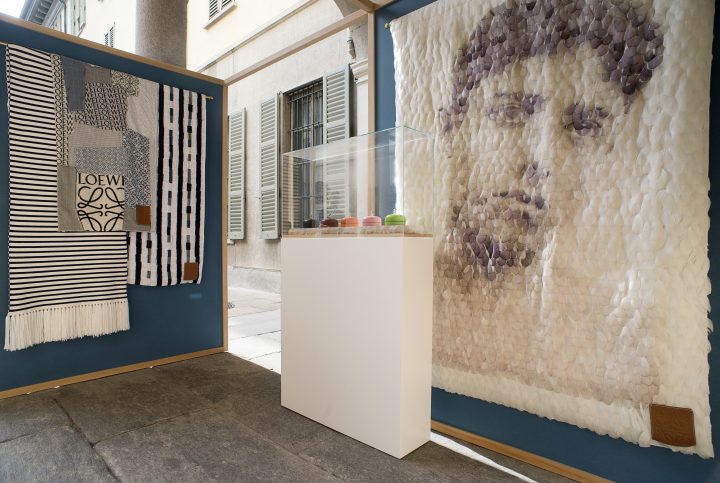 Loewe, Salone del Mobile, Milan, 2018
The collection of decorative bags and blankets showing at Salone from 17-22 April was first inspired by the specially commissioned series of graphic tapestries draped around Loewe's Spring Summer 2018 presentation, woven by family workshops in Aubusson, France. As the project developed, Anderson looked beyond his existing network of weavers, knitters and embroiderers to Europe, Asia, Africa and South America for other local experts whose fabric knowledge he could cross-pollinate with Loewe's technical expertise. This crossover of methods spawned pieces featuring ribbon hand-embroidery from India, Japanese hand-painted silks, patchwork patterns from Senegal and sustainable fabrics woven using vicuna hair in the Andes. Most importantly, the mix of past, present and future skills has created objects as functional as they are beautiful, proving the modern relevance of traditional textile-making.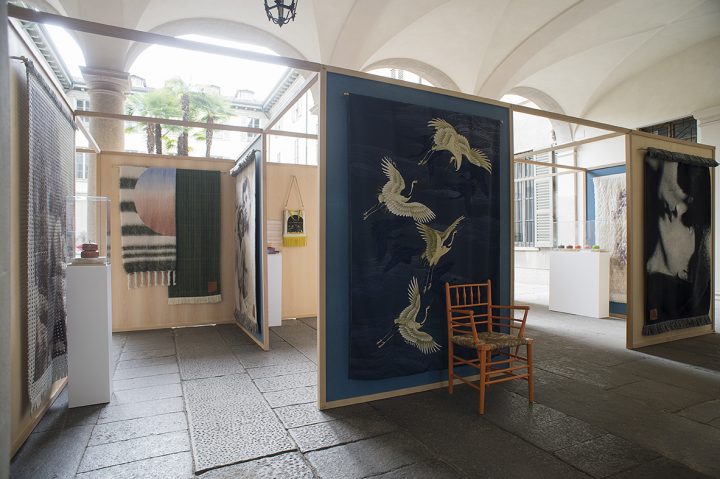 Loewe, Salone del Mobile, Milan, 2018
Open to anyone over 18 working in a craft-based profession, the Loewe Craft Prize is a celebration of the talents whose practices push the boundaries of excellence and innovation. Selected from almost 1,900 submissions by an expert panel, and ranging in age from 26 to 76, this year's finalists will have their work displayed at the Design Museum in London from 4 May – 17 June. Designers and makers to watch include Arko from Japan who creates manicured wall hangings woven from straw, Ireland's Joe Hogan whose amorphous wicker baskets mix homegrown willow rods with bog pine, South Korean Hae Cho Chung – updating traditional lacquer techniques through contemporary colour, and Swedish ceramicist Gunilla Maria Åkesson with her painstakingly delicate, meditative stoneware. The winner of the €50K prize will be announced at the exhibition opening on 3 May.
"As a house, we are about craft in the purest sense of the word. That is where our modernity lies, and it will always be relevant."
Jonathan Anderson, Creative Director at Loewe
Few brands can own the craft conversation, but by beginning life as a collective-run leather workshop in 1846, and maintaining a focus on newness and mastery to this day, Loewe has earned the right. "Craft is the essence of Loewe," Anderson said when he launched the award in 2016. "As a house, we are about craft in the purest sense of the word. That is where our modernity lies, and it will always be relevant."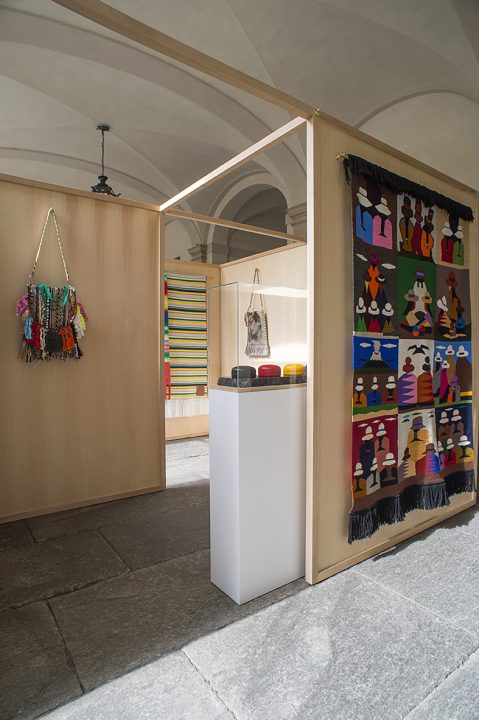 Loewe, Salone del Mobile, Milan, 2018
Ben Perdue is a fashion and culture writer and editor based in London. He has contributed to publications including AnOther Man, SSENSE, 032c, Arena Homme+ and GQ Style. @benperdue
Related Content