A Traditional Amsterdam Guesthouse with Modern Values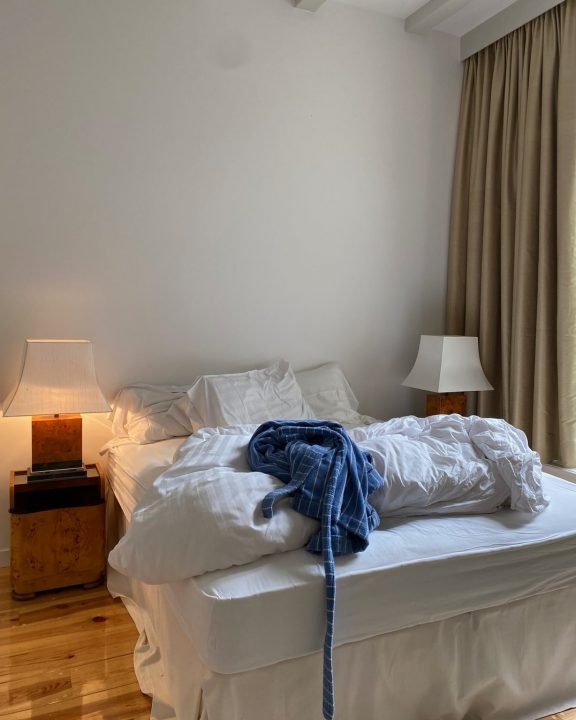 All Imagery courtesy of Carmen
Carmen have redefined the historical Dutch guest house into a sophisticated and characterful experience, underpinned by an authentic desire to make people feel welcome.
Located canal-side within a traditional family townhouse, the property has an interesting tension between opulent 18th century architecture and more modernist sensibilities. A 2-night minimum stay at Carmen includes a wholesome breakfast spread freshly cooked in the kitchen. The en suite bedrooms feel like home — but with hotel comforts. If you're feeling peckish, slip on a Tekla robe and take advantage of the open fridge policy where you can help yourself to pick-me-up drinks and snacks throughout the day. You'll also have access to the rest of the house, including a reading room, lounge with cinema set-up, kitchen, and secluded garden. We spoke to Lebanese-Dutch co-founder Carmen Atiyah de Baets and her team, about the adjoining store and clear cut vision.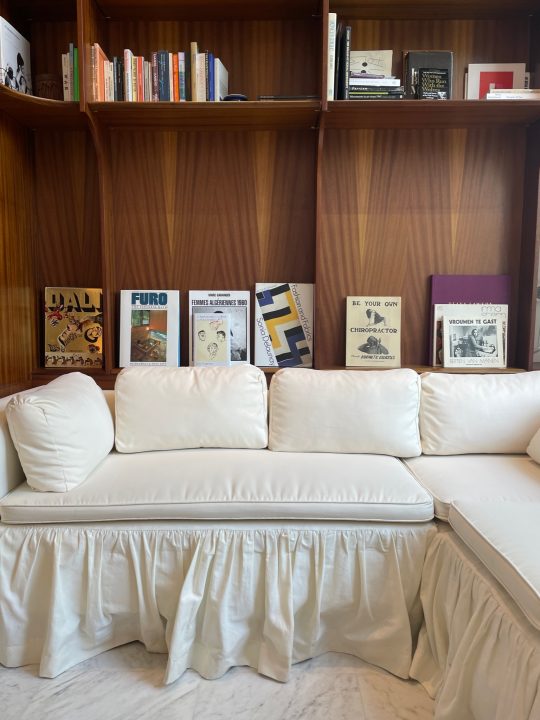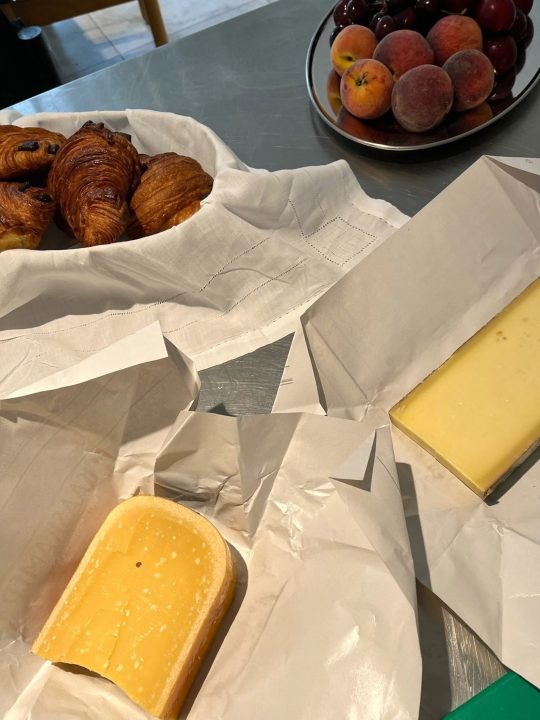 What are your tips for preparing a guest room?
It's really important to us that the rooms have the amenities of a hotel but still feel like a house. This means that next to equipping it with the highest quality linens and towels, we accessorise the rooms with things that make it feel homey, for example a super soft Tekla bathrobe, books that we've read and love, and glassware we use in our own kitchen.
Describe an ideal Saturday in Amsterdam?
In the very near future, you'll be able to start your day with a coffee at the Carmen café. We suggest taking it to go as you make your way over to the Noordermarkt where there's a big farmer's market that only takes place on Saturdays. Mosey about, try the fresh produce and do some good people watching. Once you've had your fill, head to Café Twee Prinsen for a glass of wine (though this will probably end up being a bottle). Then, once you've worked up a dinner appetite, you can walk across the bridge and through the Jordaan to La Perla where you can order a wood-fired pizza. If you can't find a seat, take it to go and perch along any of the nearby canals for the ultimate Amsterdam-in-the-summer experience. Make a quick pitstop at Cafe de Pels for a sneaky beer before ending your day back at the guesthouse with the most comfortable movie night in our screening room. It's the best way to wind down after a full day out-and-about.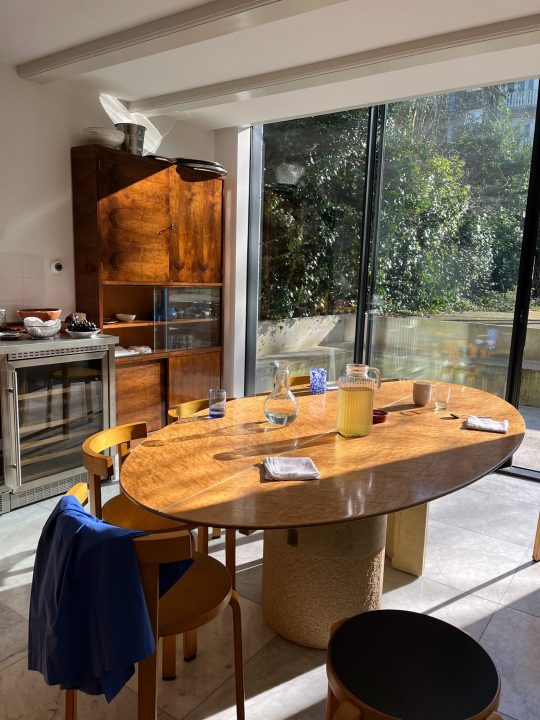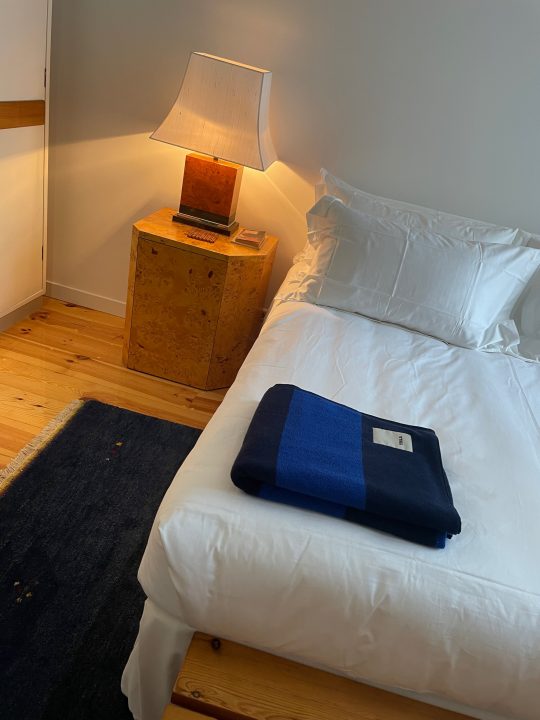 What items from your store neatly accompany a 2 night stay at Carmen?
Lesse Ritual Serum — this stuff is magic and everyone who starts using it gets hooked. It's the perfect serum to use after cleansing in the morning and night, and leaves your skin feeling nourished, soothed and dewy. The Eckhaus Sweatpant for all the downtime in between activities in the city. Lounging, but make it stylish. Finally, the Grey Cashmere House Shirt — we may be a little bias but our House Shirt really is the best thing to live in. The casual boxy fit means it's comfy enough to wear whilst relaxing in the garden, but the high quality tailoring makes it an excellent option for going for a drink at a bar.
Your interiors are sophisticated but with compelling realness — tell us about your approach to dressing the space?
I (Carmen) was raised with the more the merrier, so make a spread, put everything on the table, and the more people the better. I think that is the feeling you get in Lebanon – family lunches every weekend, and when you go out to dinner everybody is welcome to join. This mentality of abundance is something you see seeping through in a lot of the furniture ideas and aesthetic of the house. In The Netherlands it's all about 'less is more', which is really cool and I love the Dutch for this, but just sometimes you want a little bit of sexiness. In practice, this means that all pieces need to have character and at the same time a sense of timelessness.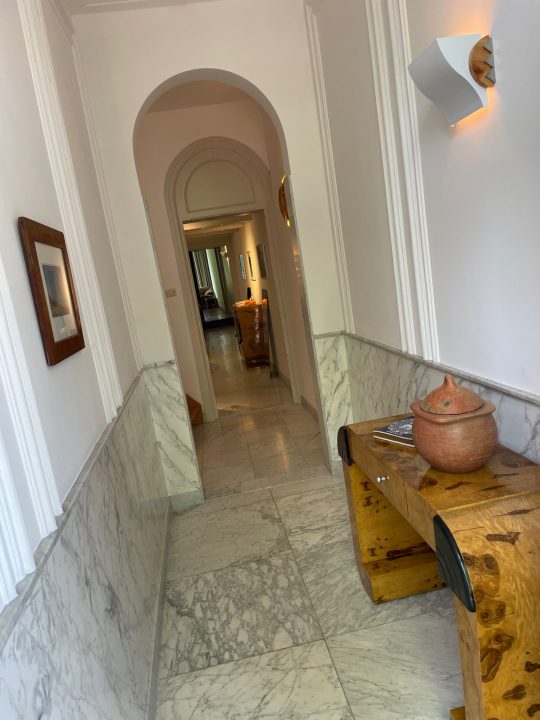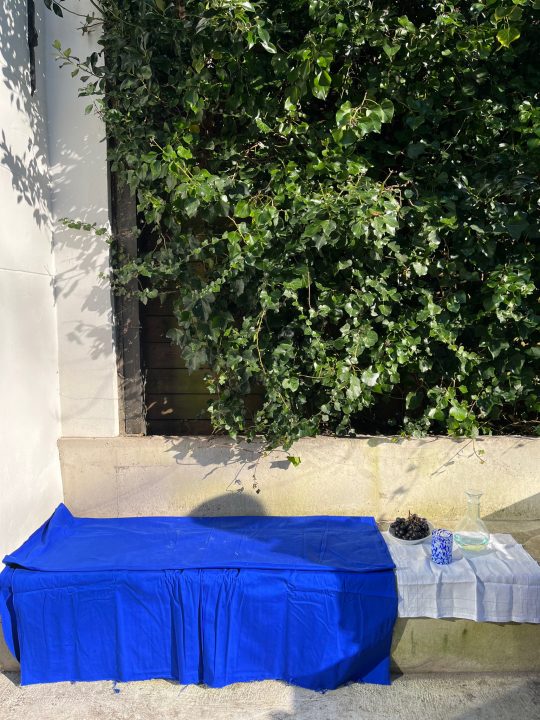 Explore more here — the standard room starts at €250 per night and the large room at €340 per night.