Solo Diner — The Joys of Eating Alone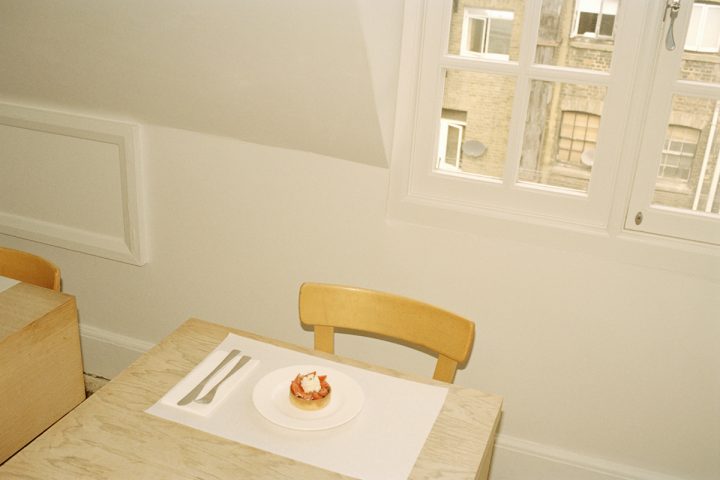 Photography by Jacob Lillis
Words by Ellie Hay
Single cover reservations are on the increase (according to data published by reservations service OpenTable), and for a generation plagued by overstimulation there is a sweet serenity to dining alone. Solitude is precious, after all – and food's sensory pleasures are often better enjoyed solo. The challenge is to put your phone away and to let your mind wander.
Wise to the shift in public opinion, restaurants are quickly catching on. New York neighbourhood Bushwick recently became the first US site for Japanese restaurant chain Ichiran, in which diners are partitioned from one another other in order that they can slurp their soup in peace. In Seoul, South Korea, 'honbap', or eating alone, was once taboo – but it is now becoming socially acceptable, and even fashionable. Meanwhile, restaurant interiors are increasingly incorporating bar seating and counters – a spot widely preferred to the dreaded "table for one".
What's more, there are many proven advantages to solo dining. A series of studies found that 'mindful eating' results in reduced calorie consumption and healthier food choices. Meanwhile, spending time alone has bountiful benefits, including increased creativity. So where and how best to put this practice to the test? In the interest of research, photographer Jacob Lillis lunched alone in three of our favourite London restaurants, documenting his experience.
Rose Bakery
This modern bakery is a welcome summit after traversing up the captivating floors of Dover Street Market. Natural light warms the corner space, with its open kitchen, industrial counter top and pared-back table settings, while chic modernist cutlery brings joy to the Italian inspired menu. The basics are beautiful; warm soughdough loaves, homemade butter and perfect olives. We enjoyed a lovely, light crab and prawn casoncelli pasta with the house-staple salad. For dessert, a simple strawberry tart filled with almond cream and finished with fresh chantilly. What a treat.
Dover Street Market, 18–22 Haymarket, London, SW1Y 4DG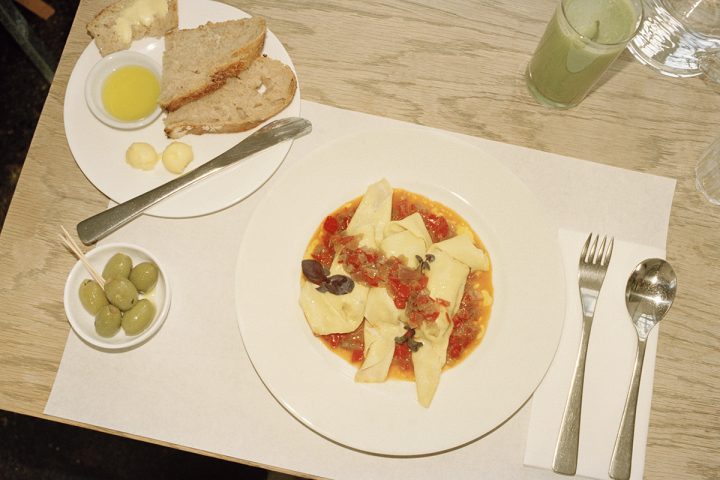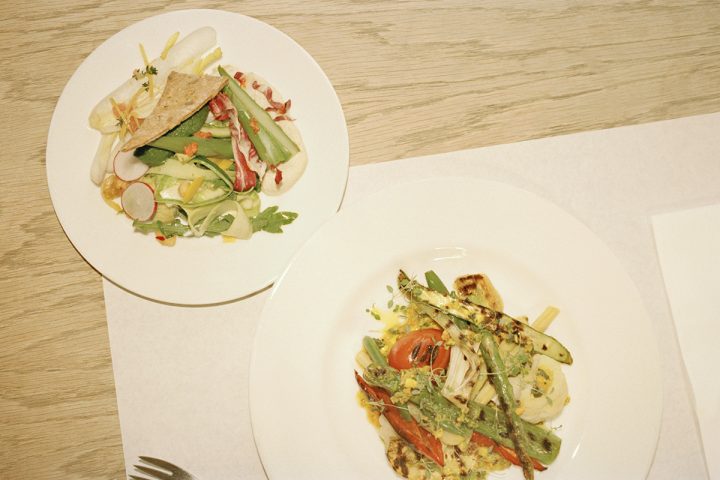 Llewelyn's
Located in a former Victorian dining room in south London, Llewelyn's is an independent restaurant serving simple seasonal dishes from a menu that changes daily. Made bright, light and spacious under local architect Henry Harker's watchful eye, this space begs for solitude – breakfast over the weekend paper, perhaps, or like us a mid-week lunch. To start, we enjoyed sardines with a delicious glass of Château Barouillet, followed by onglet steak with green beans, flaked almonds and anchovy dressing. We were stuck between the chocolate and hazelnut cake and the little lemon pot for dessert – it turns out both paired with a dessert wine are equally as delicious.
293–295 Railton Road, Herne Hill, London, SE24 0JP.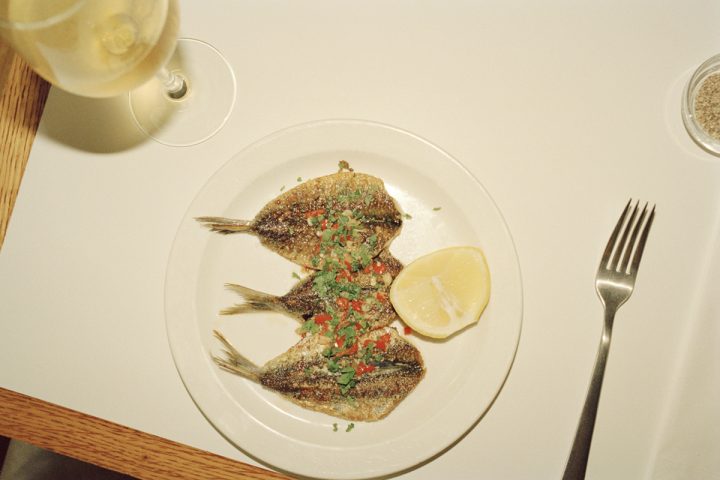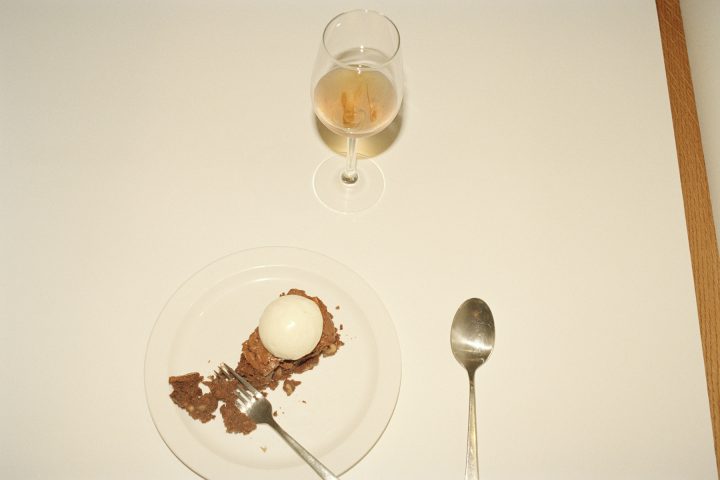 Rochelle ICA
A colourful Campari spritz was ordered without hesitation to accompany this incredible lunch. The central London wing of Margot Henderson and Melanie Arnold's Shoreditch canteen sits inside the Institute of Contemporary Arts, where it opened in late 2017. The interior retains original elements designed in the late 1960s by modernist architect Jane Drew; tall windows reveal The Mall with simple Alvar Aalto tables and chairs providing a beautifully functional canvas for the food. The melon and parma ham stood out – so simple and sweet – the spatchcock quail was delicious, arriving with a side salad of a few dressed leaves. For dessert, the chocolate bundt, creme fraiche and cherries and berry mess are all delicious.
The Mall, London, SW1Y 5AA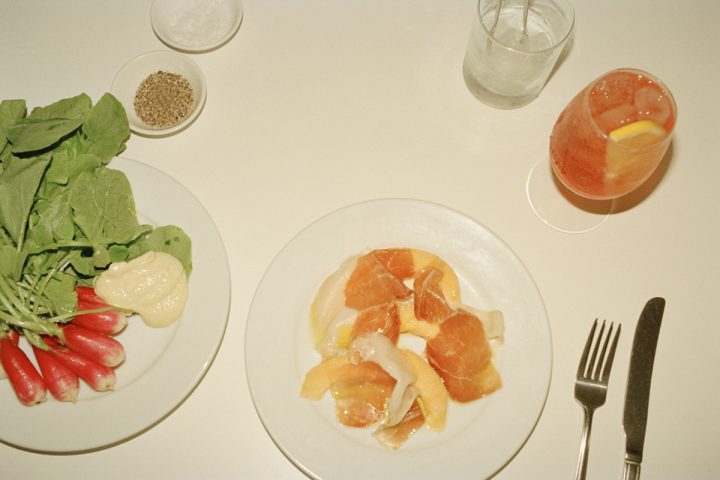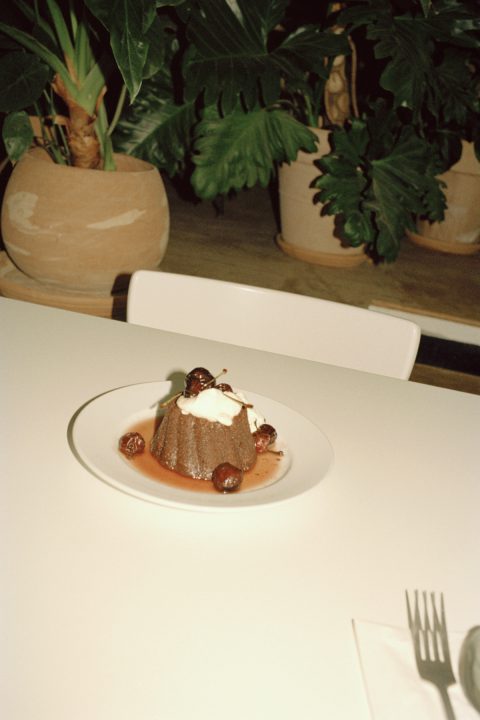 Ellie Hay is a content consultant and founder of Patter. She has contributed to publications including AnOther.com and New York Times T Magazine. @hayellie
Jacob Lillis is a London-based photographer. He has contributed to publications including The New York Times, The Plant and The Travel Almanac. @jacoblillis
Related Content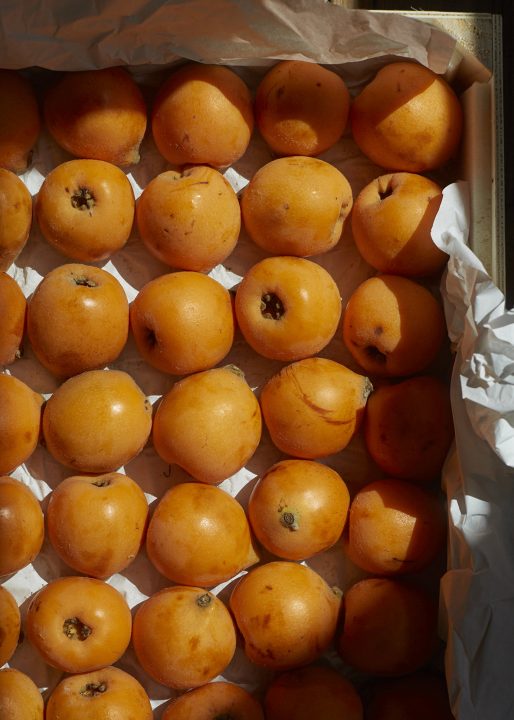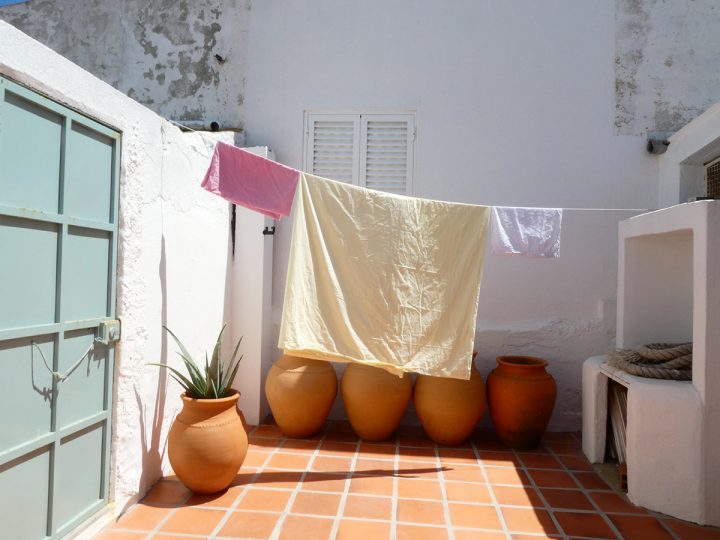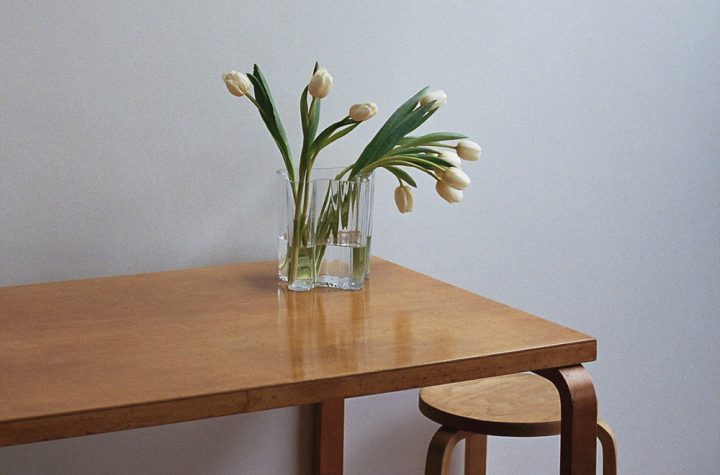 Things — Alvar Aalto Vase
Apr-2018
Two things you need in your life: more flowers and a beautiful vase to put them in - like the Aalto Vase, a timeless design with classic credentials.