Lillie O'Brien's Loquat & Sweet Cicely Jam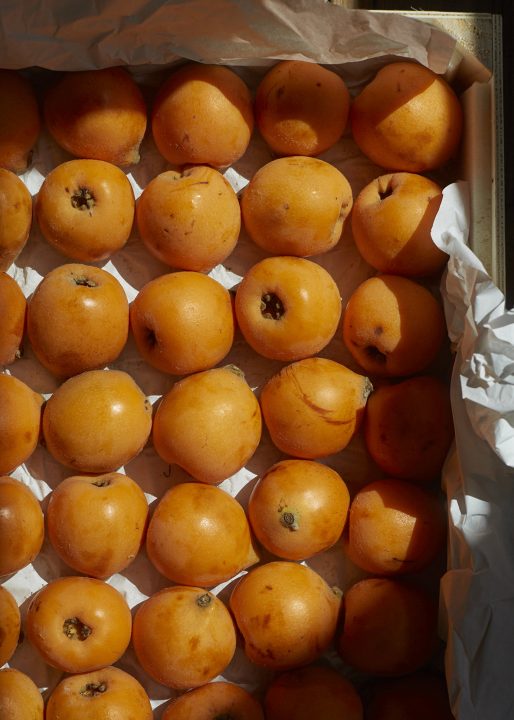 Image Courtesy of London Borough of Jam
Words by Patter
The London Borough of Jam founder captures spring in a jar with this simple but delicious recipe.
In 2011, after five years working as a pastry chef at St. John Bread & Wine, Lillie O'Brien launched London Borough of Jam from a stall at her local market, before moving to its current home at 51D Chatsworth Road, Hackney. What sets her unique jams apart from their supermarket cousins is taste, focusing on seasonal fruit rather than sugar, and combining it with unusual complementary flavours. The results are sophisticated, but her methods are deceptively simple – small batches cooked quickly, using four ingredients per jam, max.
To coincide with the launch of LBJ's first cookbook, Five Seasons of Jam, O'Brien shares this recipe for loquat and sweet cicely jam, a perfect example of her love for unexpected flavour combinations and exciting spring produce. Top tip: use young, ripe loquats; the older ones don't break down as easily when you cook them.
Ingredients
1.8kg loquats (nespole, golden nugget, Maltese plum)
250ml water
2 handfuls of sweet cicely leaves
1kg caster sugar
Juice of 1 lemon
Makes 8x 220g jars
Recipe
1. To clean your loquats place them in water, cut them in half and pop out the two silky stones. If there are any brown fibrous bits at the ends cut these off too.
2. After cleaning and stoning the loquats you should have 1.5kg of fruit left. Place them in a preserving pan and add the water and set over a medium heat.
3. Cover the pan with a lid and gently simmer until the fruit softens, then add the sweet cicely, sugar and lemon juice and bring to the boil.
4. Bring the jam to the boil and cook until setting point, 105C/220F on a sugar thermometer. Remove the pan from the heat and leave to rest for 5 minutes stirring to distribute any bubbles – these will slowly disappear.
5. Pour into warm sterilised jars and seal immediately. Store in a cool dark place.