Patter Places — Tuba Club, Marseille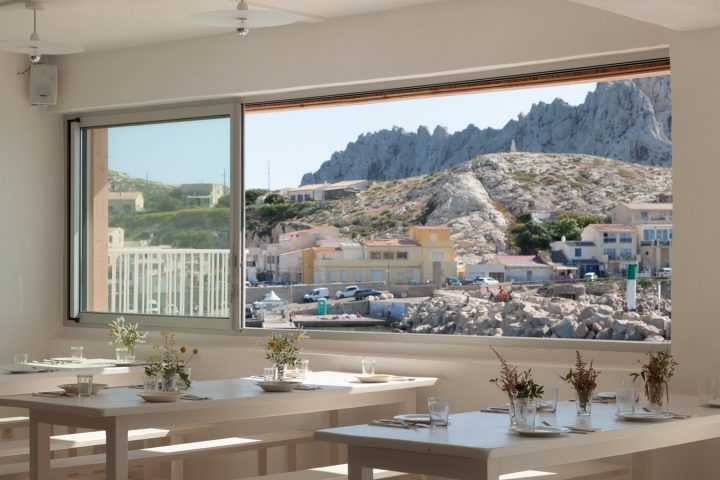 Images courtesy of Tuba Club
Located at the entrance of the Marseille neighbourhood of Les Goudes, Tuba – French for 'snorkel' – is a small casual hotel that values the simple life. Just five rooms and a restaurant on the water, this is a tranquil place with an edge of the world feel.
The pared-back feel is a homage to Le Corbusier's nearby Cabanon, where the architect vacationed.  It channels the simple way he lived – eating and drinking at his neighbours' fuss-free canteen Etoile de Mer.
Founded by a collective of Marseillaise locals, Tuba is set into the rocks, with generous striped sun loungers and wooden tables that look out onto the water, and a ladder leading into the tantalising Mediterranean. A small nearby port gives the area the feel of a fishing village – despite its close proximity to the city. There are grocers, cafés and other seaside restaurants to explore.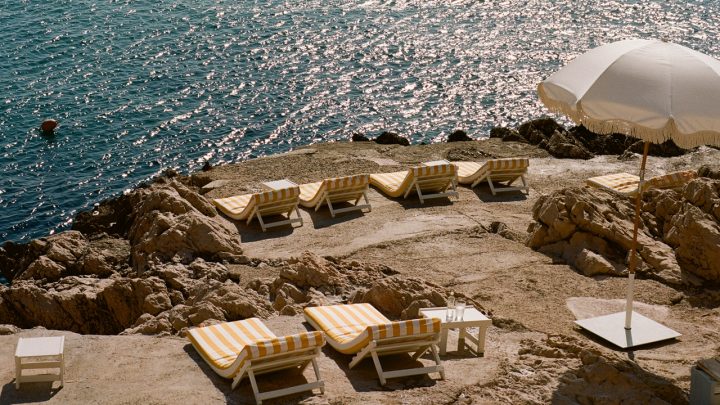 There is one duplex room to accommodate families, but Tuba is a place best suited to an adult-only 48 hours away. The bedrooms are small but face the water, functional showers are designed for you and your wetsuit.The menu is focused on local produce and fish, with a combination of casual plates that encourage sharing: fish crudos, shellfish of the day, grilled lamb chops, antipasti, and local vegetables are all on the plate.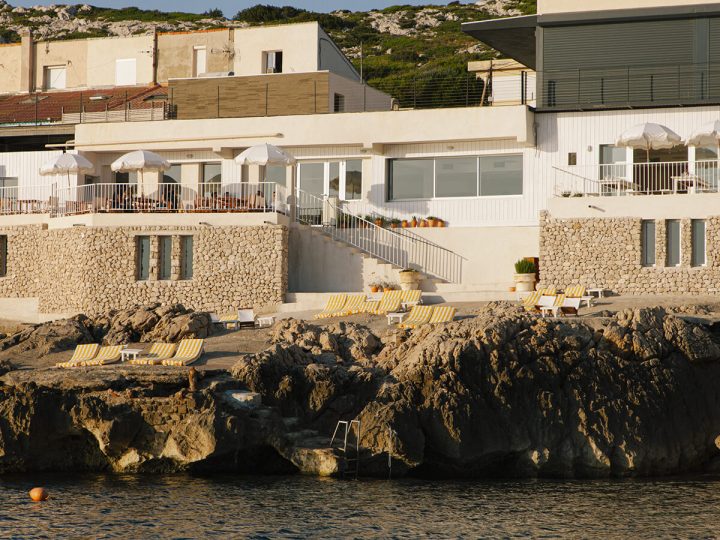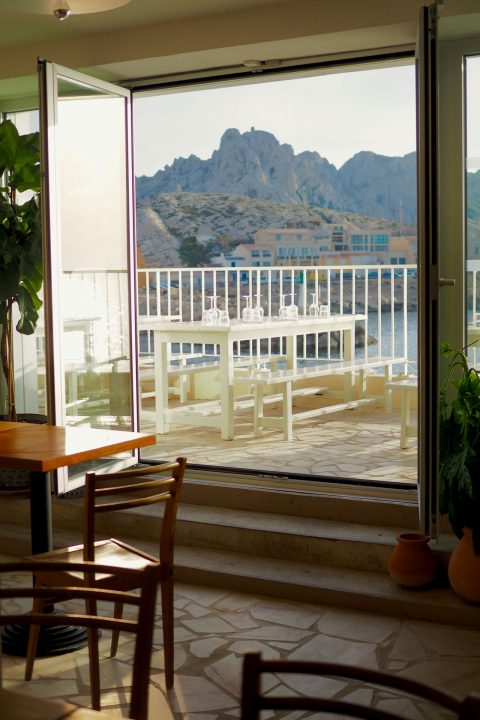 If you want to hire a boat, the hotel supplies a to-go picnic basket for lounging on the deck, or sitting on the rocks. Other activities include paddle boards and canoes, snorkels, pétanque, backgammon, rock climbing or hiking in Calanques National Park, with or without a guide. Getting just a little lost – and finding your way back – makes a trip all the more memorable, after all.