Patter Places — Holidaying as an Art Lover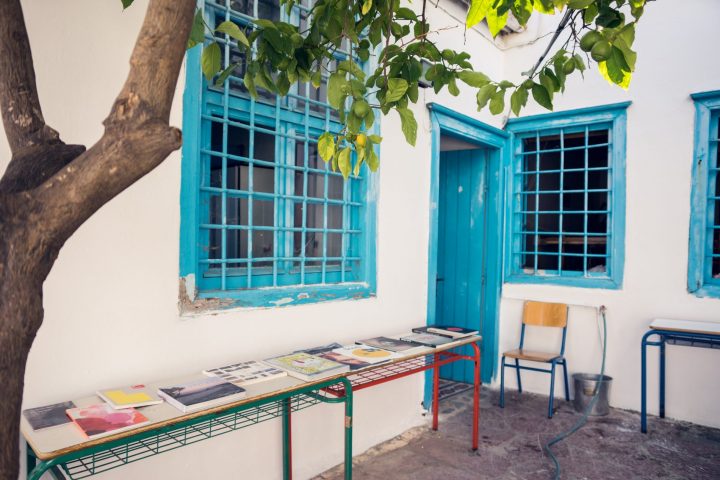 Hydra School Projects
Words by Lucy Wilkinson
As holidaying becomes a possible pursuit for many in the coming months, we recommend three European cultural destinations that offer it all — sun, good food, nature and contemporary art.
Hauser & Wirth, Menorca
Isla del Rey is home to a decommissioned naval hospital dating back to the 18th century and ruins of a 6th-century basilica. Working closely with local institutions, blue-chip gallery Hauser & Wirth have conducted a major conservation project to sensitively transform it into their newest space. The centre's programme will span new commissions by gallery artists and exhibitions of 20th-century modern masters.
"Our dream has been to place powerful contemporary art like this within this very special context. Isla del Rey is an extraordinary place of wild nature, beautiful light and sea, with a fascinating history."
Manuela Wirth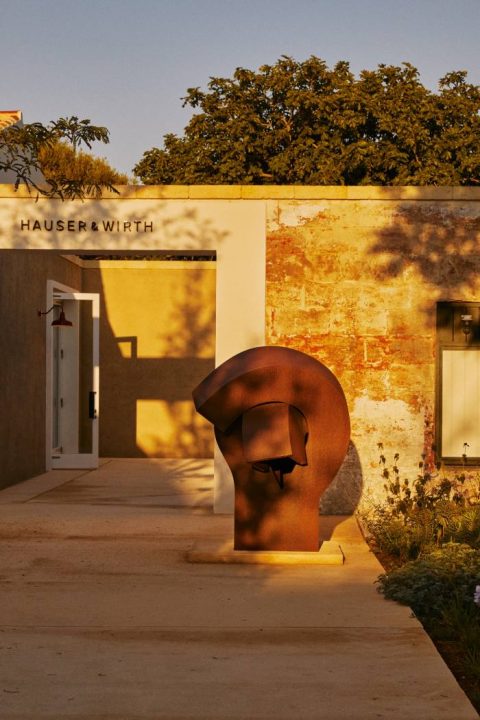 Hauser & Wirth, Menorca, Elogio del vacío VI, 2000, by Eduardo Chillida, at the gallery entrance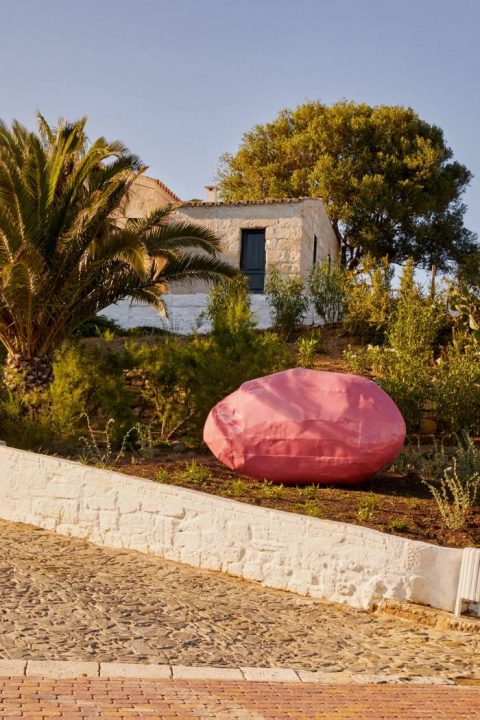 Hauser & Wirth, Menorca, Autostat, 1996, by Franz West, is placed at the jetty to greet visitors
Hauser & Wirth, Menorca, Le Père Ubu, 1974, by Joan Miró, in the garden designed by Piet Oudolf
Particularly awe-inspiring are the sculpture gardens created by the acclaimed landscape designer Piet Oudolf who is also responsible for the Monet-esque outdoor spaces of Hauser & Wirth's rural outpost in Somerset. Carefully shaped around sculptures, the planting incorporates native species and flowers suited to the Balearic climate including lavenders, alliums and camomile.
Isla del Rey is a short boat ride from the port of Mahón, the capital and largest city of Menorca. Do not miss the island's restaurant Cantina—Hauser & Wirth have paired with local vineyard and restaurant Binifadet to offer a seasonal and locally sourced menu. The space opened to the public this summer with an inaugural exhibition of works by Mark Bradford.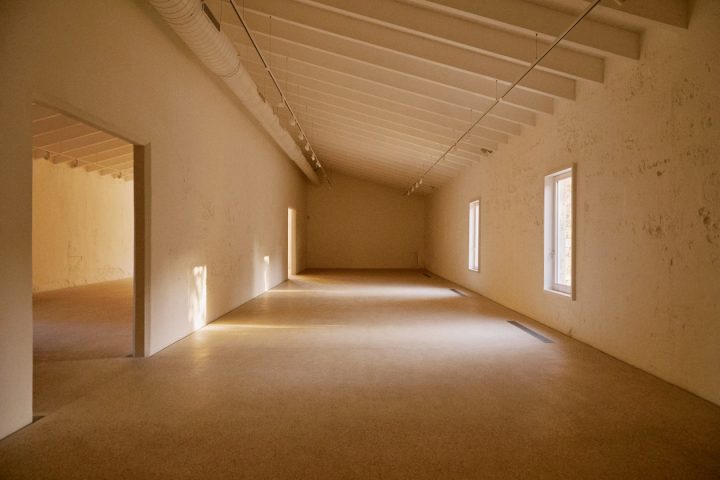 Hauser & Wirth, Menorca, The main gallery space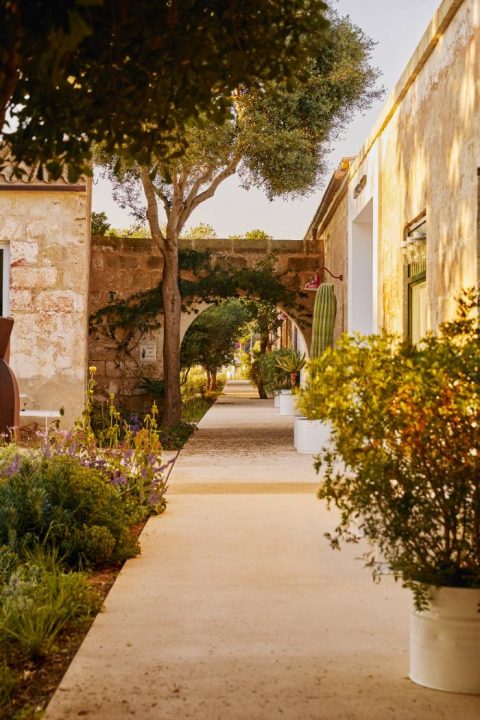 Hauser & Wirth, Menorca, A walkway through the garden
Château La Coste, Aix-en-Provence
Founded by luxury hotelier Paddy McKillen in 2002, Château La Coste is a 600 acre vineyard and cultural destination. Nestled in the nearby countryside of Aix-en-Provence, this organic winery now boasts several purpose built galleries, site-specific sculptures and Villa La Coste — the most luxurious lodgings in the area whose villas include private art collections, vineyard views and their own plunge pools.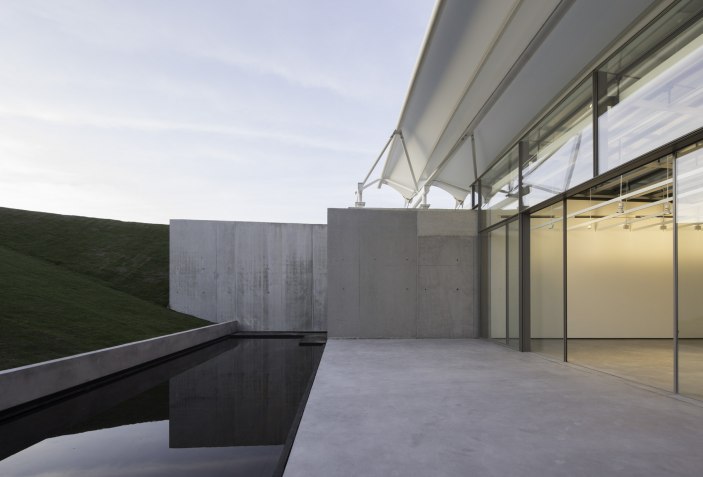 Château La Coste, Renzo Piano Gallery 2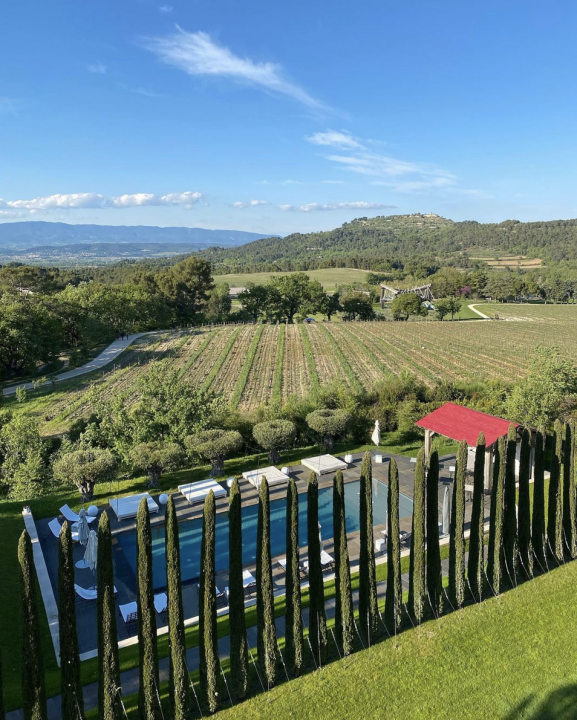 Villa La Coste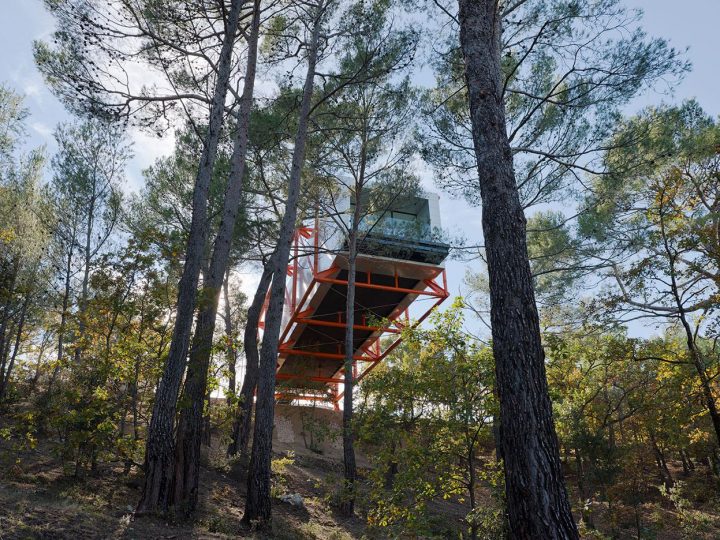 Château La Coste, Richard Rogers — Drawing Gallery 1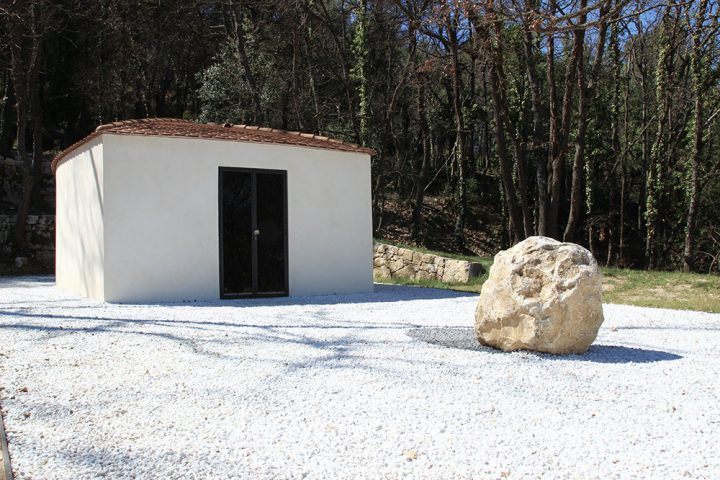 Château La Coste, Lee Ufan — House of Air 2
Visitors are welcomed by Tadao Ando's concrete entrance, main pavilion and pool, specifically commissioned around Louise Bourgeois' 'Crouching Spider' (2003) and Alexander Calder's 'Small Crinkly' (1976). This is the first architectural encounter of many here — there are buildings designed by Frank Gehry, Jean Nouvel, Renzo Piano and Richard Rogers.
Large scale sculptures populate the estate and can be discovered via a path winding through the hills. Artists are invited to work on site and are given carte blanche — respecting the landscape is their only brief. Sprawling installations can be found by the likes of Lee Ufan, Richard Serra and other contemporaries.
If a stay at Villa La Coste is out of budget, still be sure to visit for the day—take an extended walk around the sculpture trail and savour a glass of the local rosé. This year's summer programme includes exhibitions of Alberto Giacometti sketches and cast-glass sculptures by Roni Horn.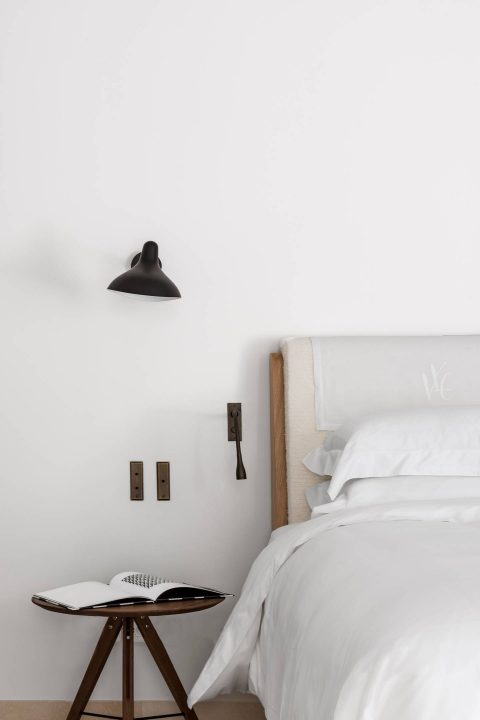 Villa La Coste
Hydra, Greece
Sitting 45 miles offshore from Athens, the Sarconic island of Hydra is the most interesting place to see contemporary art in Greece. The slowness of this island has long attracted artists and musicians to its shores—Leonard Cohen called a whitewashed townhouse by the harbour his home in the 1960s.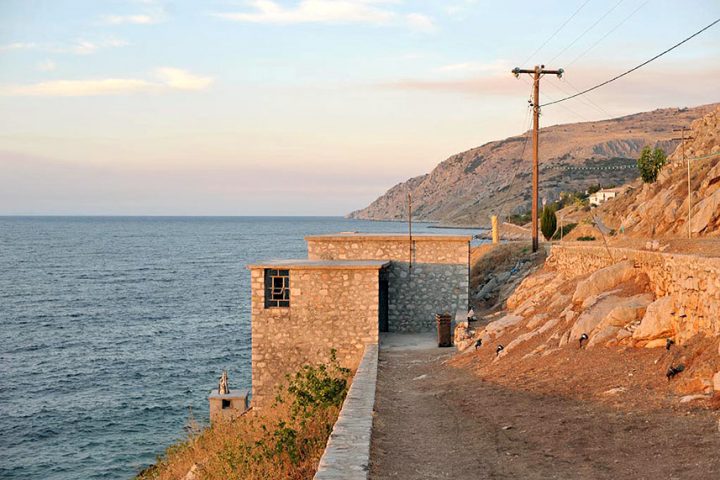 Deste Project Space, Slaughterhouse, Hydra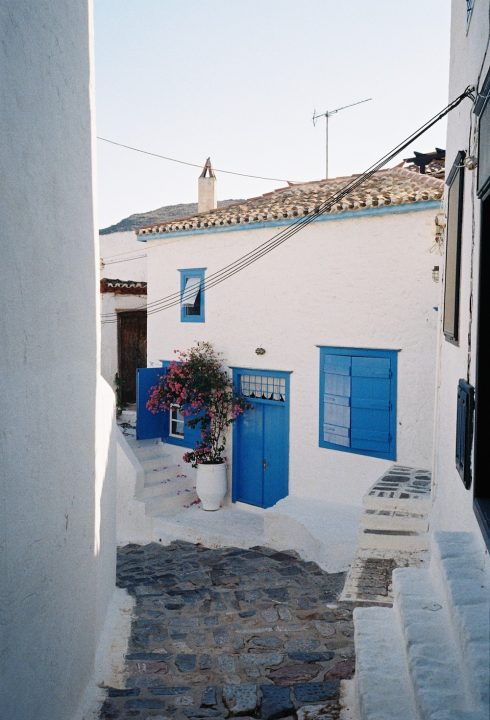 Hydra School Projects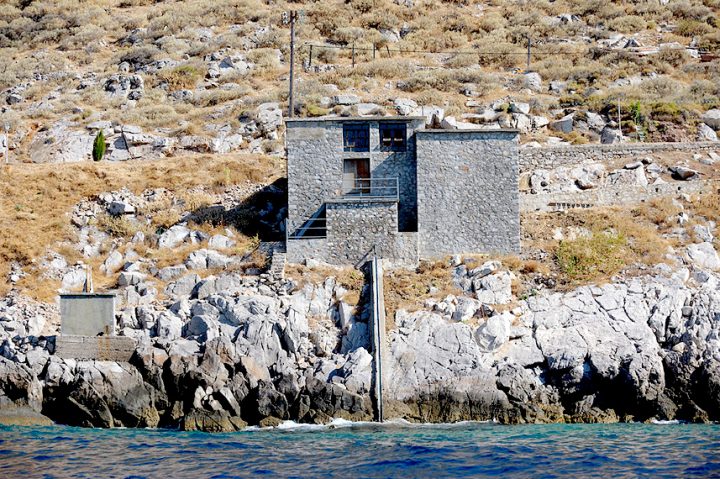 Deste Project Space, Slaughterhouse, Hydra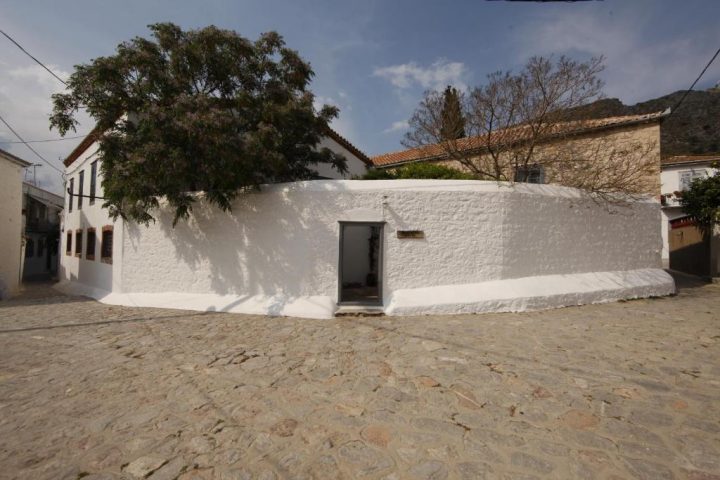 Bratsera Hotel, Hydra
Hydra School Projects
These days, the island's art season returns each summer, with many temporary exhibitions programmed by resident artists and collectors. DESTE Projectspace is a coastal outpost of the Athens-based DESTE Foundation, owned by billionaire mega-collector Dakis Joannou. A former slaughterhouse, the raw building perched on the cliff has hosted some of the most prominent names in contemporary art. Be vigilant for other impromptu art offerings on the island—a good place to start would be Hydra School Projects who exhibit work from their residency programme and can kindly direct you to other sites.
We recommend a stay at The Four Seasons Hotel (NB: completely unaffiliated with the hospitality chain, the island is free from corporate hotels and even motor vehicles) for elegant rooms, sea air and freshly caught seafood.
Lucy Wilkinson is Patter's Arts Editor. Previously at the Lisson Gallery she now works for artist Phyllida Barlow in London. @lucycwilkinson
Related Content