Things to Go-See — 3 Exhibitions that Cheer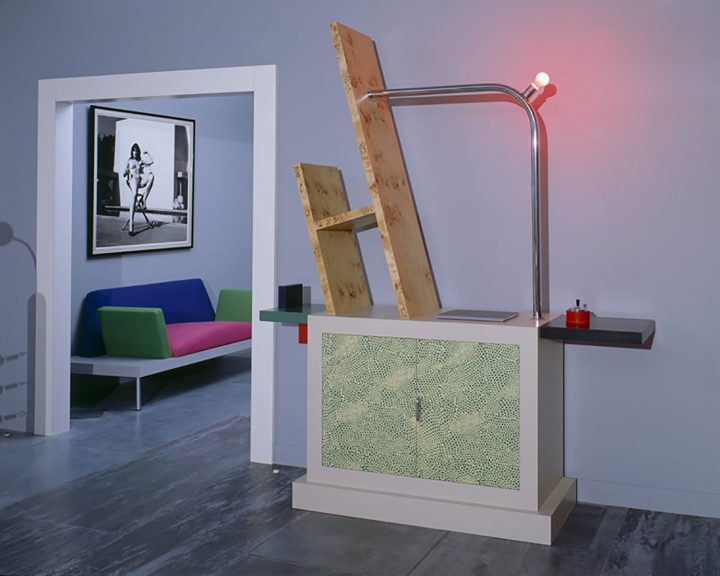 Marco Zanini, "Dublin" Sofa. Helmut Newton Photograph. Ettore Sottsass, "Beverly" Cabinet. Photo © Jacques Schumacher
Words by Lucy Wilkinson
With no fixed re-opening date for galleries, we bookmark three exhibitions to lift your mood and wake your brain—the works of art are playful and bright, their makers are spirited pioneers in the world of art and design. While we await seeing the artworks in person we recommend some inspiring documentaries that accompany these incredible exhibitions.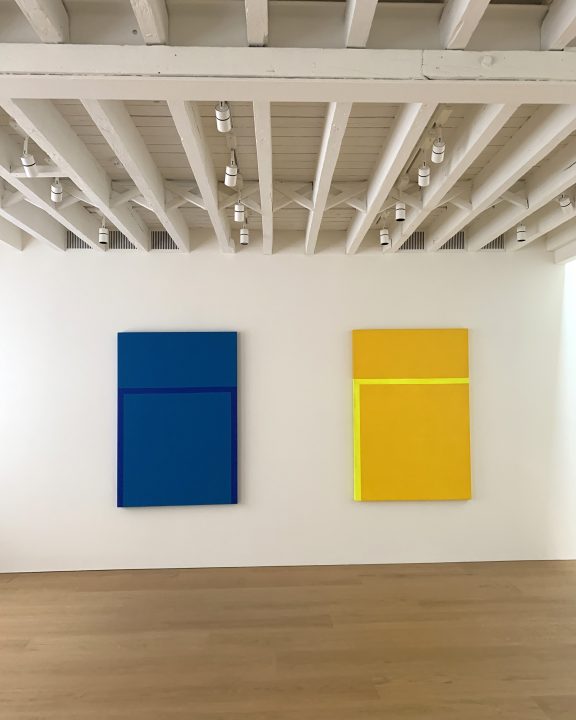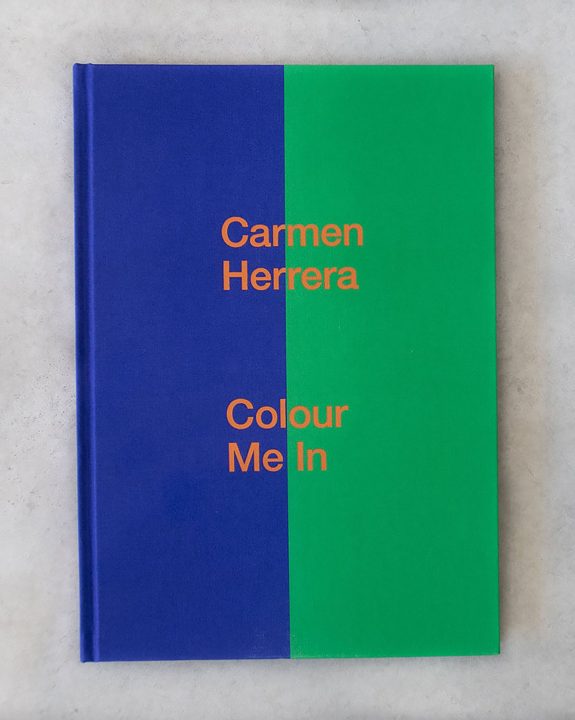 Carmen Herrera: Colour Me In, The Perimeter
Carmen Herrera used to have breakfast with Barnett Newman and his wife Annalee every Sunday. Newman had been a friend since Herrera moved to New York from Cuba in 1939. He was often a confidante as she moved away from her background in architecture and committed to painting, refining her hard edge style. She remained largely unacknowledged in the art world until later in life—she sold her first painting aged 86. The Perimeter (a private collection of contemporary art situated in a cobbled mews in Bloomsbury) have extended their presentation of Herrera's body of work made between the mid 1980s and early 1990s—rarely exhibited, these works are monastic in form with their striking formal simplicity but retain absolute joyfulness. Now aged 105, Herrera still has her two daily rituals; make work and drink a scotch at noon. Click here to view the documentary The 100 Years Show. For exhibition dates click here.
Leola Pettway and Qunnie Pettway working at the Freedom Quilting Bee in 1972. Photo: © Mary McCarthy; courtesy Souls Grown Deep Foundation and Alison Jacques Gallery, London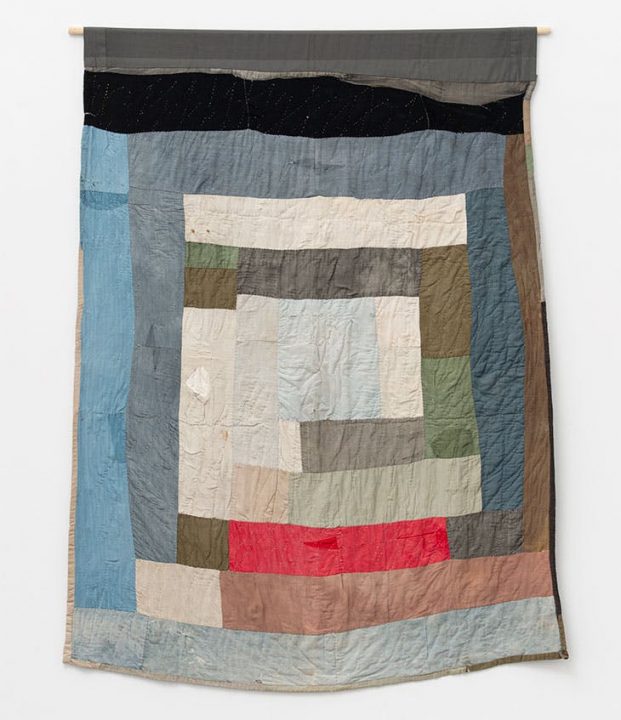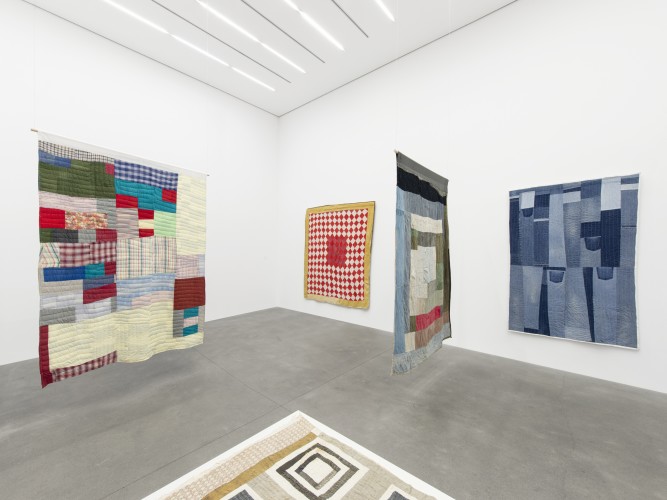 Image Courtesy of Alison Jacques Gallery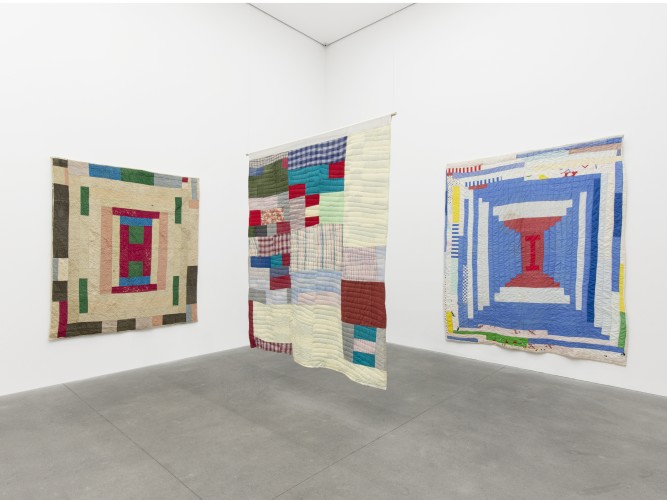 Image Courtesy of Alison Jacques Gallery
The Gee's Bend Quiltmakers, Alison Jacques Gallery
Worn-out work clothes, old dresses, corduroy scraps, indigo. Working with large bits of fabric, the women of Gee's Bend have been quilting for generations. The town sits on a deep U-bend in the Alabama river, encircled by water on three sides, remote with little access to the mainland. This geographic isolation created a unique space for the women's art community and their method of quilting. Born out of necessity to keep warm in the Southern winter, the innate style of these bold, geometric coverlets akin to modernist paintings have since been acknowledged as artworks in their own right. In the first European survey devoted to their work, Alison Jacques Gallery presents pieces by three generations of quilters offering a rare chance to see these jazzy fabric collages in person. Click here to watch the documentary and virtually walk the rare exhibit. The Gee's Bend Quiltmakers is showing at Alison Jacques Gallery from 2 December 2020-6 February 2021.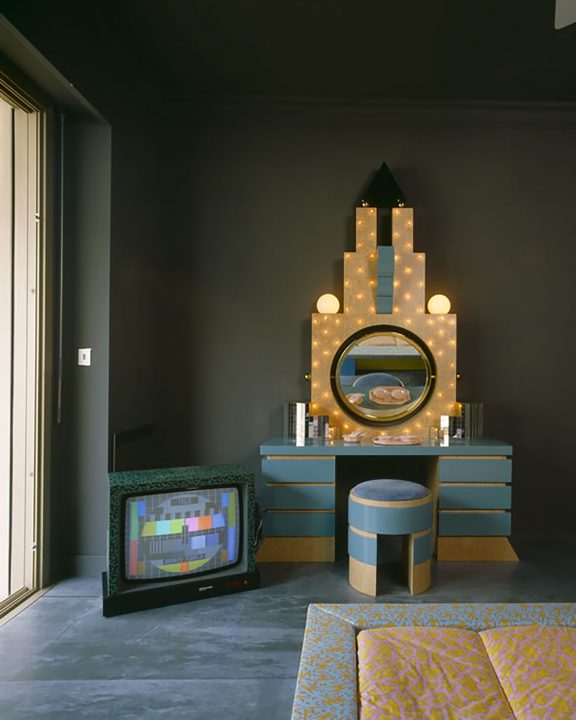 Michael Graves, "Important Plaza" Dressing Table. Studio Memphis Brionvega Television. Photo © Jacques Schumacher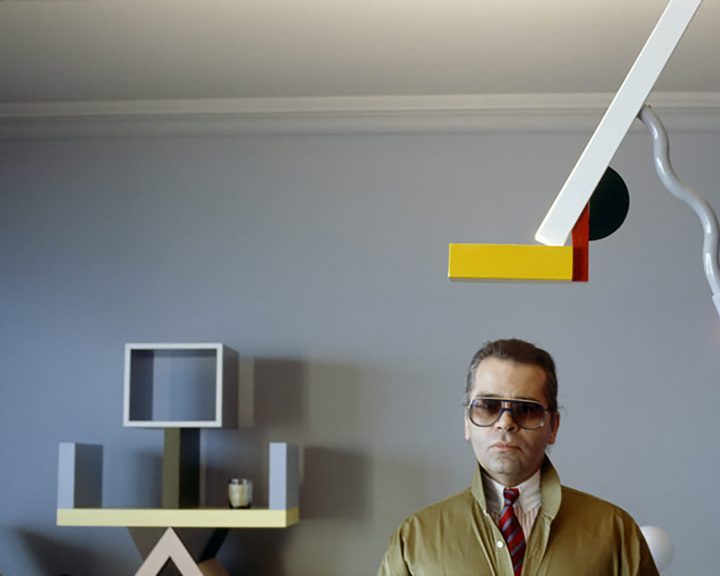 Ettore Sottsass, "Carlton" Sideboard. Ettore Sottsass, "Quisisana" Ceiling Lamp. Photo © Jacques Schumacher
Memphis: Plastic Field, MK Gallery
Having opened just last year, MK Gallery was designed by 6a Architects who are known for their elegant approach to buildings — other projects include Raven Row and Blue Mountain School. It is poised between rural and the urban, situated in-between Milton Keynes' largest green space and it's grey low-rise suburbia. Although worth a visit for this spectacle alone, their current show explores the subversive spirit of the Memphis Group, bringing together over 150 of the design collective's most significant objects, whose kitsch look sparked a new era in the world of design. Founded by Italian designer and architect Ettore Sottsass, the group referenced the best of Pop Art, Bauhaus and Art Deco, creating an entirely new aesthetic focused on the sensory quality of the object. The show is full of interior inspiration—the objects are vulgar (in the best way) and challenge 'good taste'—we will take one of Sottsass' 'Mimosa' side tables please.
Memphis: Plastic Field is showing from 2 December-25 April 2021 at MK Gallery
Lucy Wilkinson is Arts Editor of Patter, previously at the Lisson Gallery she now works for artist Phyllida Barlow in London. @lucycwilkinson