Patter Places — A Countryside Retreat with Modern Appeal
Words by Patter
With a view to the near future, we look locally to The Newt in Somerset – a serene setting – transforming our expectations of the rural experience.
Set within an estate of impressive gardens, orchards, lakes and ancient woodlands stands a 17th century Georgian country home. The Newt in Somerset exists within a historic space, restored with new architectural and design additions that bring an unexpected sense of modernity to the landscape and interiors.
Garden-to-table dining is a concept that extends from the restaurants into the garden-scented spa—which alone—is enough to sway anyone to stay here. Elegant bedrooms are luxuriously finished with an Elle Deco-esq touch that prioritises big beds and even bigger bath tubs. Stress-relieving pursuits at The Newt in Somerset include; an indoor-outdoor pool, sauna, hammam, croquet, badminton, and vegetable picking and baking for kids.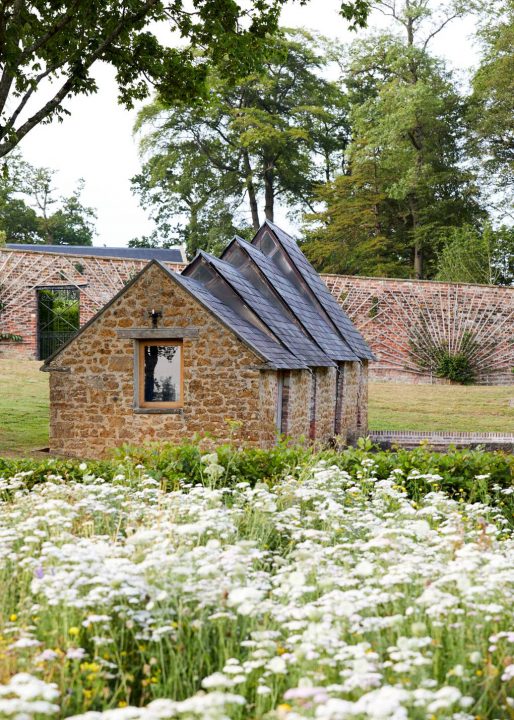 Image via House & Garden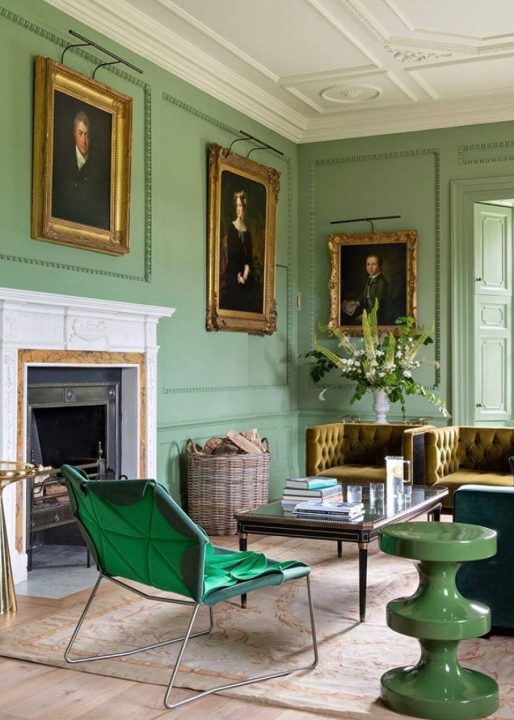 Image via House & Garden
A workout is easily motivated by the architectural splendour of the gym—a contemporary outbuilding that sits nestled into a bank, with floor to ceiling views overlooking the vegetable gardens. The grounds at The Newt are worth a day trip on their own; a garden museum, café and winding treetop walkway are the ideal pursuits for strolling around and shooting the breeze. While in Bruton, a ten minute drive will take you to the inspiring Hauser & Wirth gallery and arts centre. Alongside their exhibition calendar is the impressive garden by landscape architect Piet Oudolf and Radić Pavilion designed by Smiljan Radić. Walk to the Chapel for lunch and browse contemporary wares inside Caro—before a swift return back to the spa.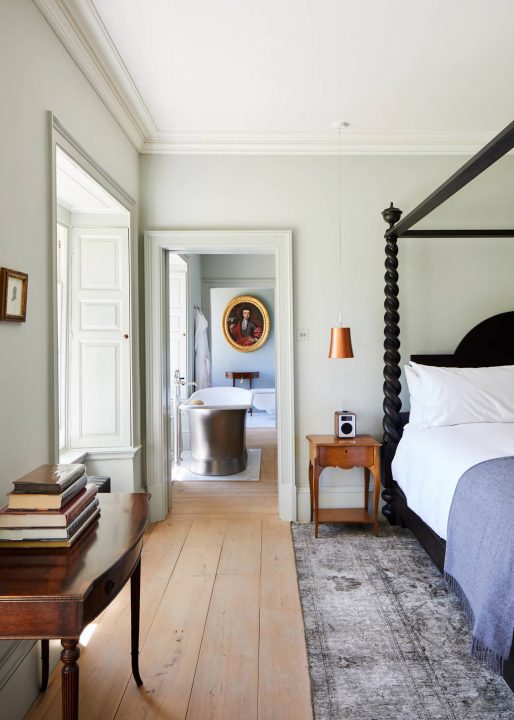 Image via House & Garden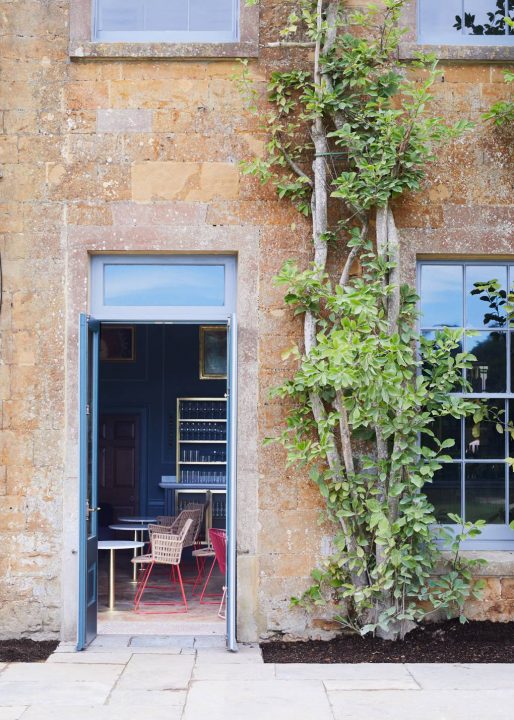 Image via House & Garden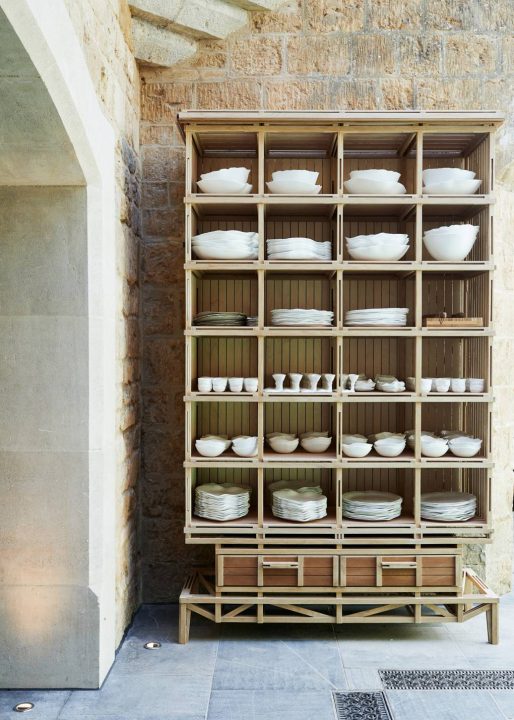 Image via House & Garden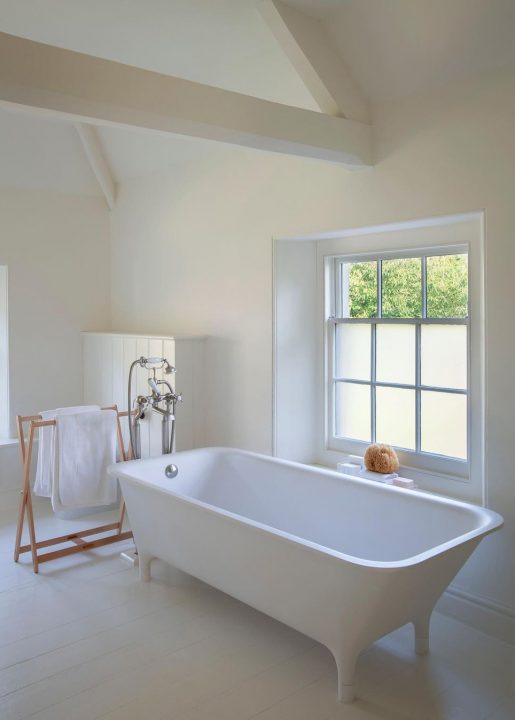 Image via House & Garden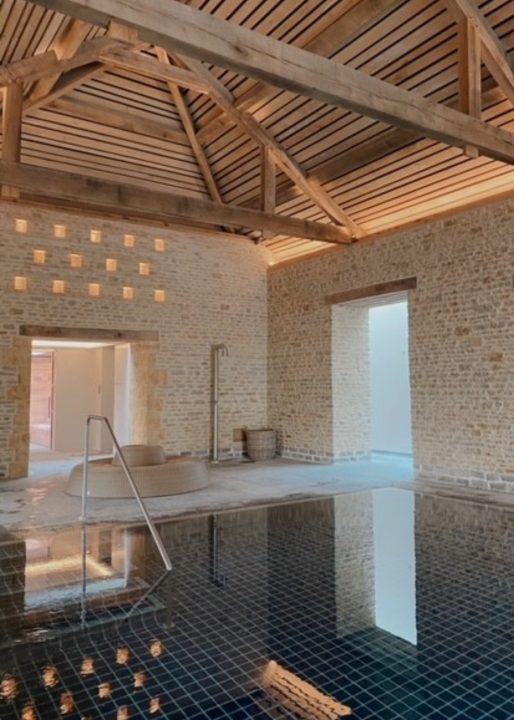 Image courtesy of The Newt in Somerset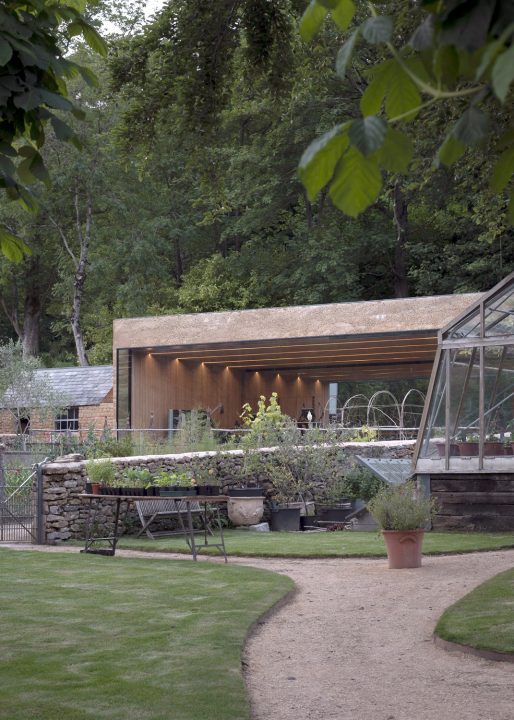 Image via Architecture Today