Beauty Practice — Uplifting Body Oils for Luminous Skin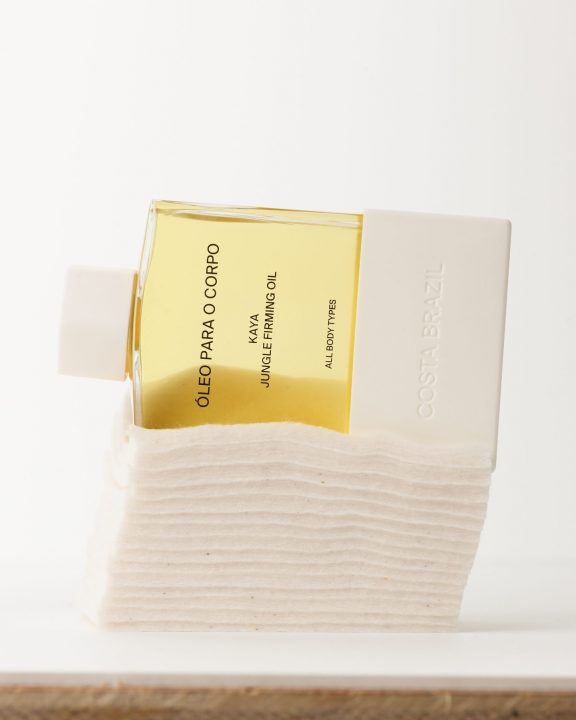 Costa Brazil, Óleo Para O Corpo, Kaya Jungle Firming Oil
Body oil is a luxurious all-purpose product that will greatly satisfy a minimalist's beauty regime.
Dull winter skin will benefit from the hydration, rewarding its user with a supple feeling and luminous glow. An enlivening scent is the key to peak pleasure from this post-shower ritual and makes a wonderful eau da toilette alternative. Oil tends to last longer than moisturiser and its usefulness extends beyond arms and legs to dehydrated hair lengths, stretch marks and tired eyes. Discover our most-adored products that focus on activating results, purity of ingredients and sustainable production.
Alongside being the creative director of Calvin Klein collection, Francisco Costa has launched new beauty line Costa Brazil — a nurturing collection of products that draw from nature's healing elements. His Óleo Para O Corpo Kaya Jungle Firming Oil is rooted in plant-based ingredients with firming properties designed to improve skin texture and elasticity.
The Activator 7 Body + Hair + Face Oil is New Zealand brand Sans Ceutical's cult product that exudes the most divine scent. A high-dose of vitamins stimulates cell-repair and increases collagen production — leaving your skin beaming (we highly recommend for use throughout pregnancy).
Clean skincare brand Ren offer an Atlantic Kelp And Microalgae Anti-Fatigue Toning Body Oil that uses the superb characteristics of Algae to encourage skin toning and deep hydration. The scent is designed to de-stress and delivers on its promise. We like to use this after a morning run, expect soft and restored skin.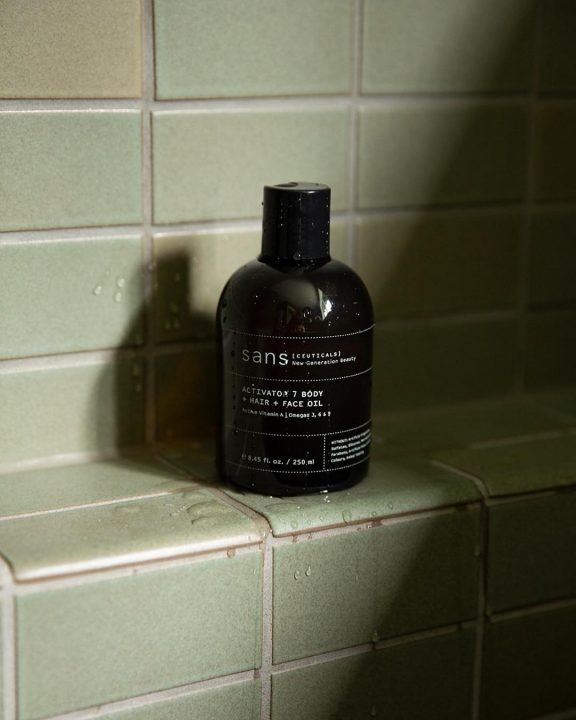 Sans Ceuticals, Activator 7 Body + Hair + Face Oil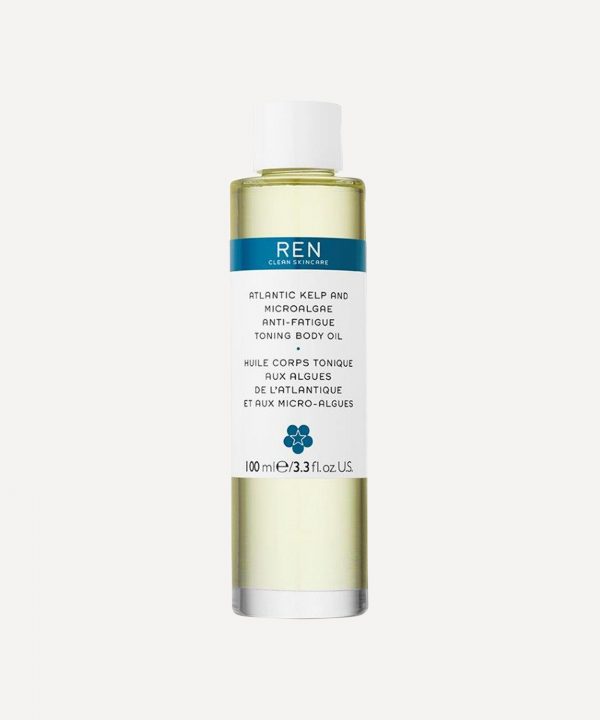 Ren Clean Skincare, Atlantic Kelp and Magnesium Microalgae Anti-Fatigue Toning Body Oil