A Simple Guide to a Modern Manicure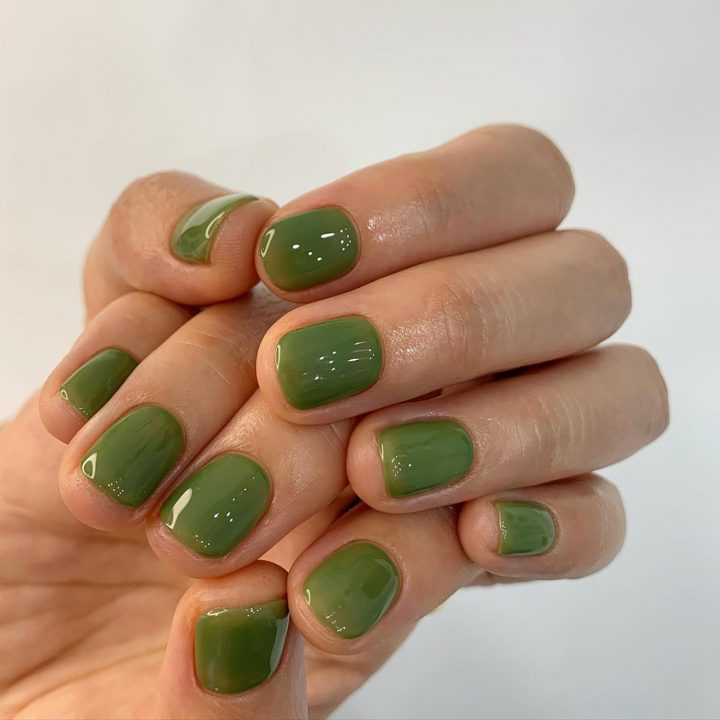 Image Courtesy of Piznail on Instagram
By Ellie Hay
The at-home manicure has surfaced as a new favourite moment in our beauty regimes. As well as providing a momentary self-care fix, a good nail brings a surprising amount of joy and rarely goes unnoticed on a Zoom call. The manicure ritual itself is a pleasing craft to hone, and after some extensive research, we have narrowed it down to a few simple steps and colours we love, for achieving a wonderfully polished feeling at home.
The worst part of a manicure (if you don't opt for gel) is the dreaded drying time, but this is where your keyboard comes in handy. Our tip is to manicure at your desk ahead of a lengthy computer task—turn on your usb fan and type as you dry—they'll be solid in no time.
01—Prep
A comfortable setting makes a manicure much more enjoyable. Once you've started you won't want to move—so a podcast or audio book can be a bonus companion. If you're in the mood for conversation, a group manicure session over a virtual catch-up is a double win. At this stage, ensure nails are clean and any old colour is thoroughly removed.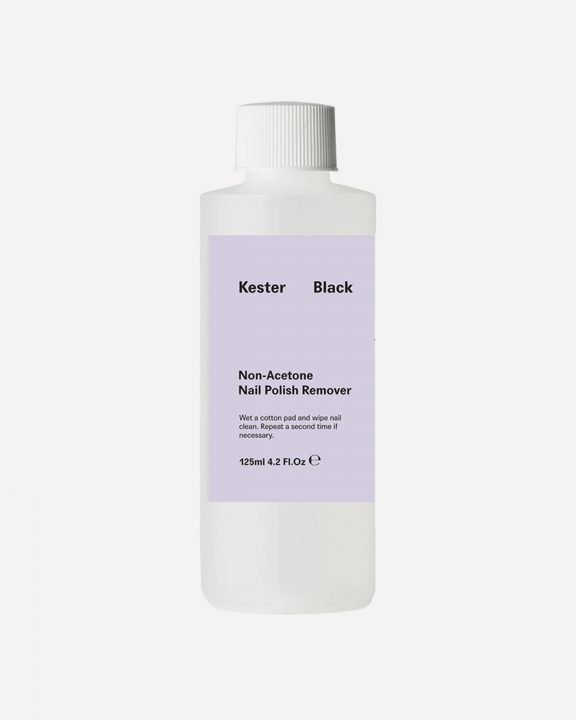 Kester Black, Nail Polish Remover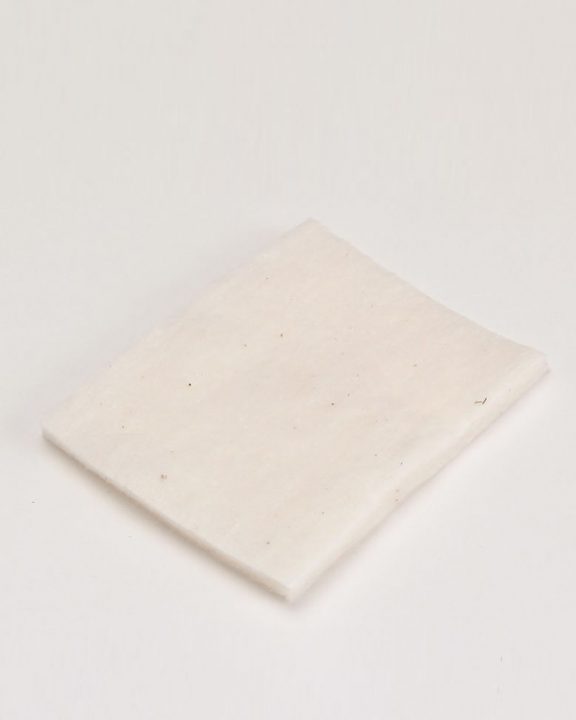 Muji, Unbleached Cotton Pads
2—Form & Function
Most of your nail topiary should happen at the cutting phase, opt for flat edge clippers over curved. Filing comes next, this is your chance to refine and sculpt to your desired shape—Margaret Dabbs crystal nail file is a worthwhile re-up from pharmacy emery boards. In terms of form, we lean towards oval or squarely rounded and prefer a shorter practical length. It's tempting—but experience tells us to avoid cuticle cutting at home. A decent buffer block or polisher will do a suitable smoothing job with light strokes across the the cuticle. Another tip is to use a warm flannel in a hot shower to gently push your cuticles back.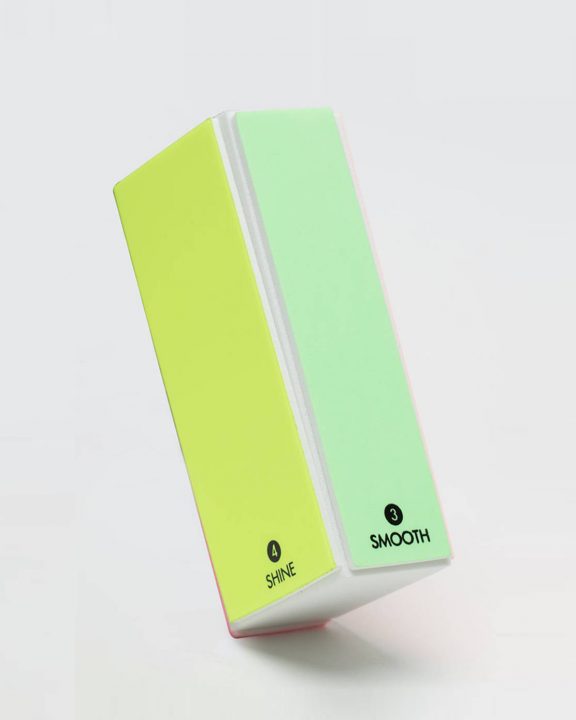 Tweezerman Buffer at Beauty Bay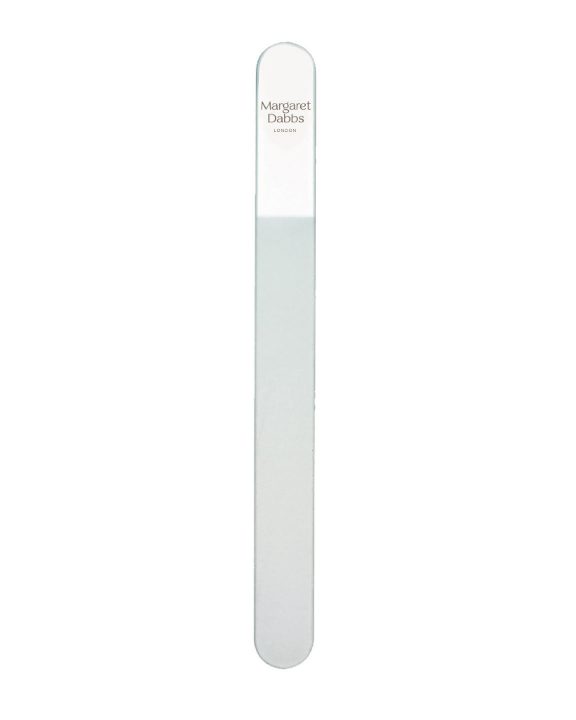 Margaret Dabbs London Crystal Nail File at Space NK
3—Paint Job
Just before you dip your brush, a final wipe of the nail with polish remover will ensure there is no excess oil—aiding a smooth application and longer lasting manicure. Leave 5-10 minutes between coats; base, colour and top layers will all benefit with a smoother finish, even coverage and more stoic manicure.
For those without a steady hand, or just looking to perfect your skills, meet Poppy—a universal bottle handle you can place on top of your chosen polish for better control and smoother strokes. An angled clean up brush is nice touch if you are looking to achieve precision. Once touch dry, nurture your nails with a cuticle oil or try 100% pure cold-pressed sunflower oil which is said to be as effective.
4—Colour Commitment
Choosing a colour can be a complex process with serious consequence. A last minute quick decision can result in 10 days of glitter and a downward spiral identity crisis. Tempting as it is to go off-piste, a little colour-planning will have long-term pay-offs.
For spring we are drawn to J.Hannah's artist-inspired palette of earthy tones, Licia Florio's toxic-free deep warm brown tone 'bean' and Sunshine Glossy Top Coat. A punchy coral from Kester Black (whose gloss topcoat is also worth a note) is an energising option alongside Essie's classic red polish Lacquered Up. For some unconventional freshness, we eagerly anticipate notification from Net-a-porter for Gucci's next drop of Melinda Green.
Navy is a flattering choice for nails and brings with it some attitude—Parisian brand Kure's rich tone is worth a punt, alongside their pastel blue Frenchie for a softer option.
A well maintained naked nail is incredibly chic, this organic manicure from Bare Hands celebrates just that, (although you'll have to join us on the waiting list). Another natural route is Dior's Base Coat Abricot which has a well-earned cult following of customers who rave its multi-use as a base or worn on its own.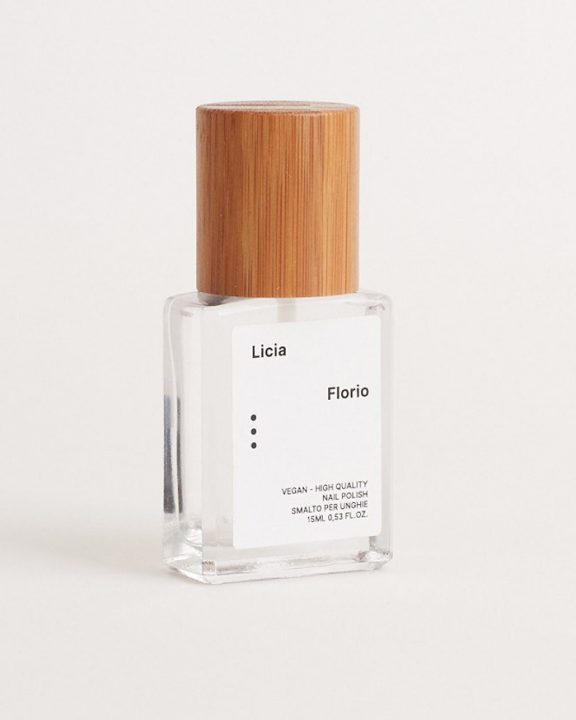 Licia Florio, Sunshine Glossy Top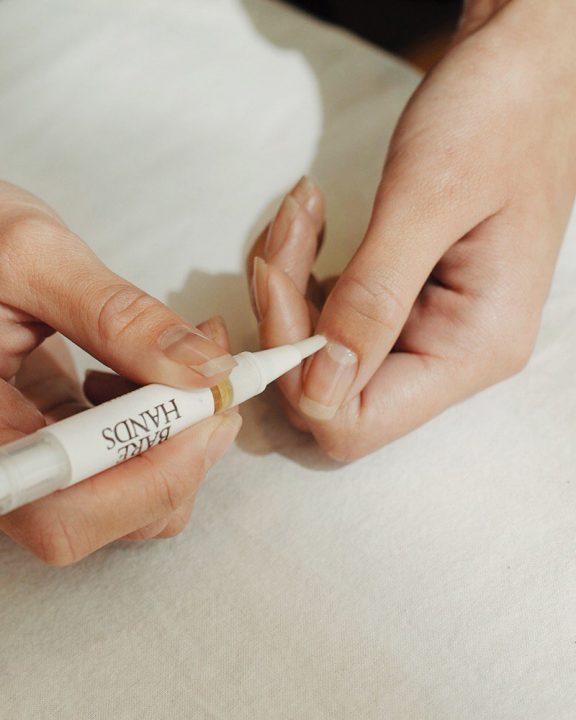 Bare Hands Dry Gloss Manicure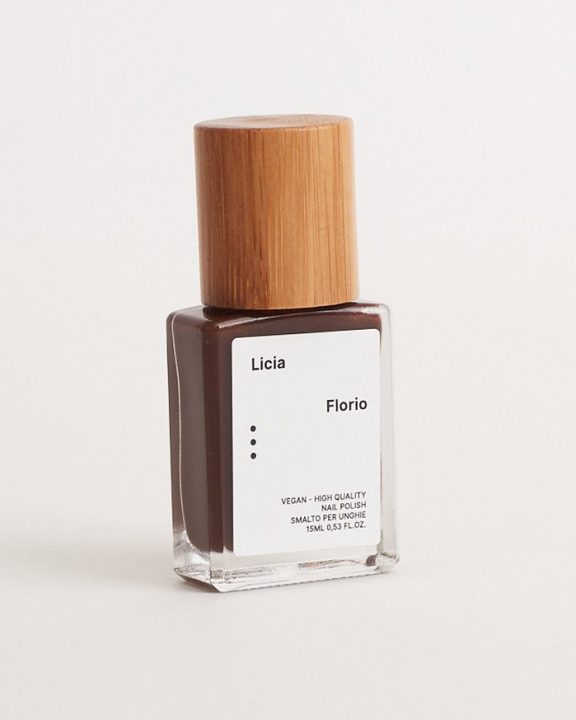 Licia Florio, Bean Nail Polish at Our Daily Edit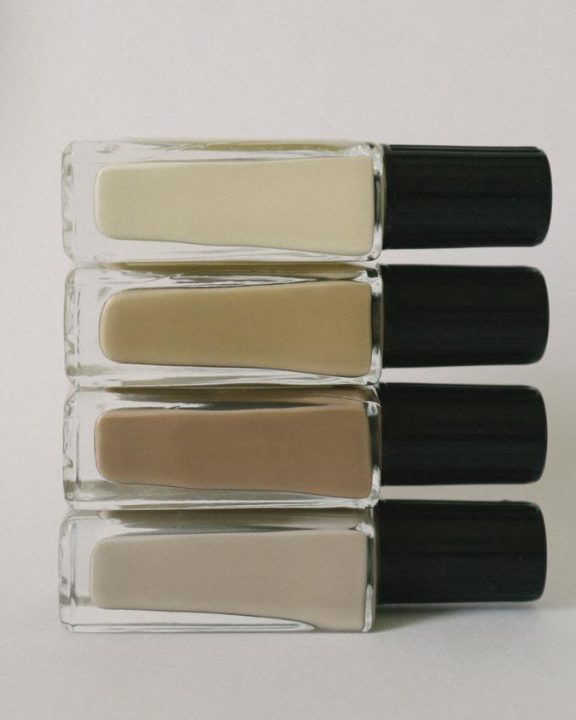 J.Hannah at La Gent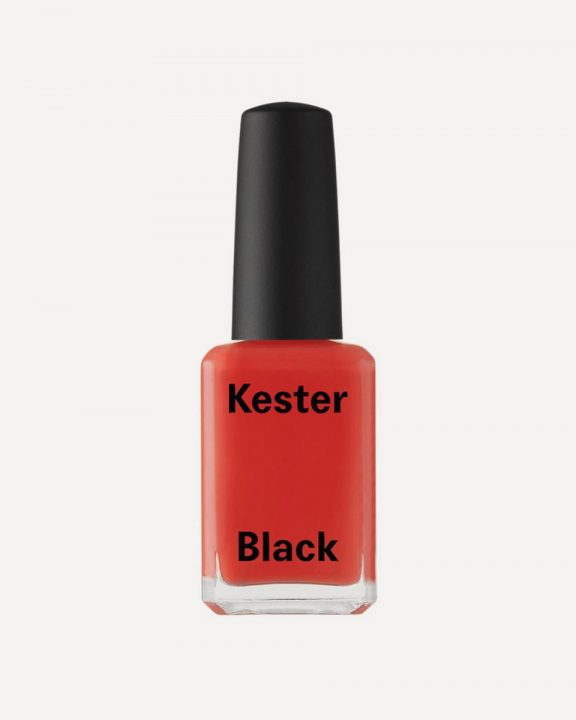 Kester Black, Coral at Liberty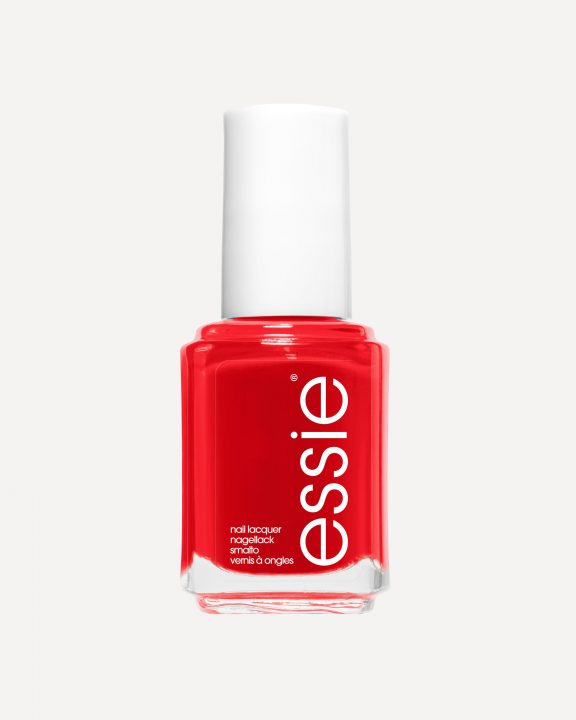 Essie, Lacquered Up at Liberty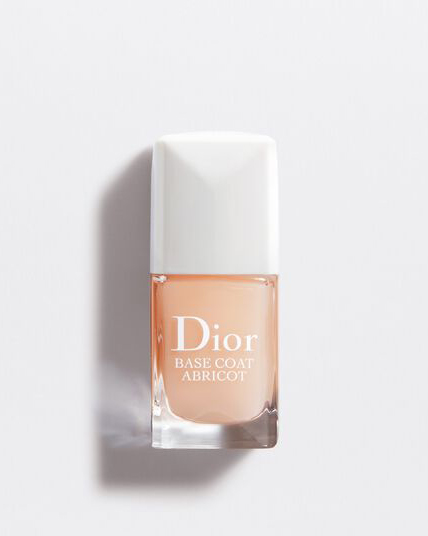 Dior Base Coat Abricot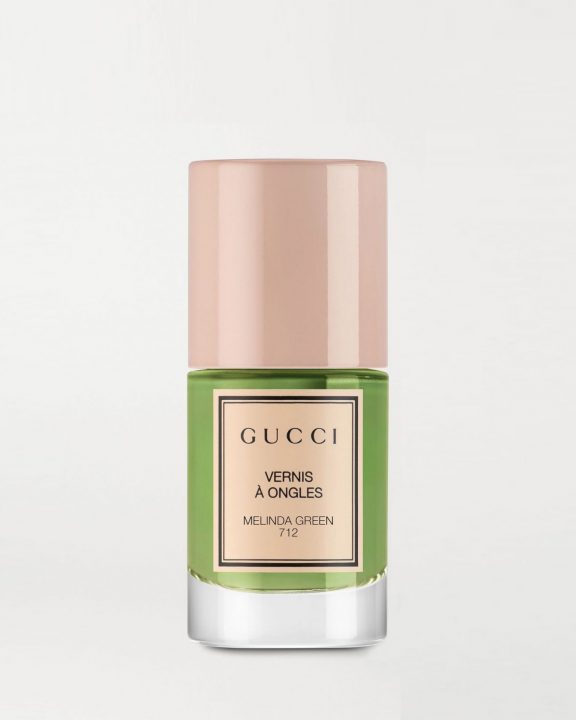 Gucci, Melinda Green at Net-a-Porter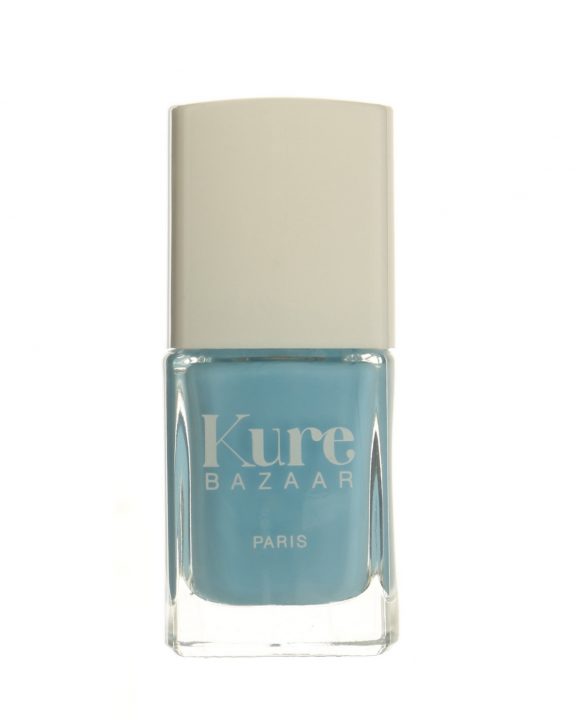 Kure Bazaar Frenchie at John Bell & Croyden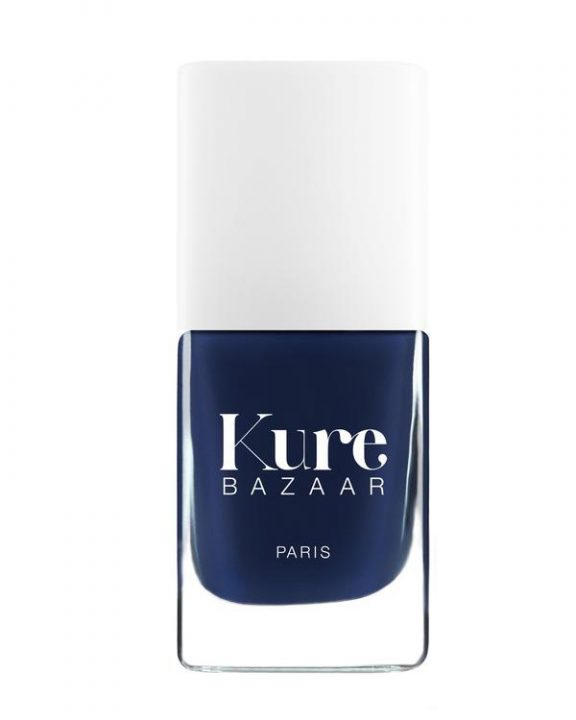 Kure Bazaar Navy at John Bell & Croyden
Ellie Hay is the founder of Patter. Previously, she has contributed to AnOther, T Magazine and Dazed Digital. @hayellie
Related Content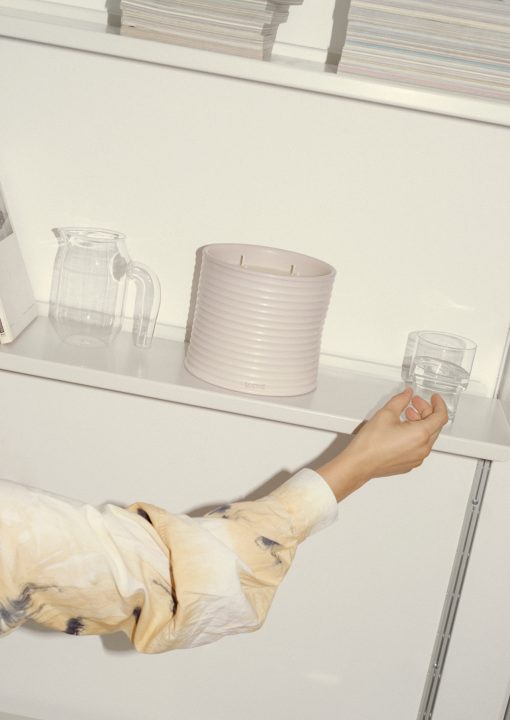 Re-energise Your Home With Loewe's New Earthy Scents
Sep-2020
Loewe's thoughtful approach to candles honours craft, environment, and our connection to nature. A refreshing move away from single-use status candles and a surefire way to cleanse our hardworking homes.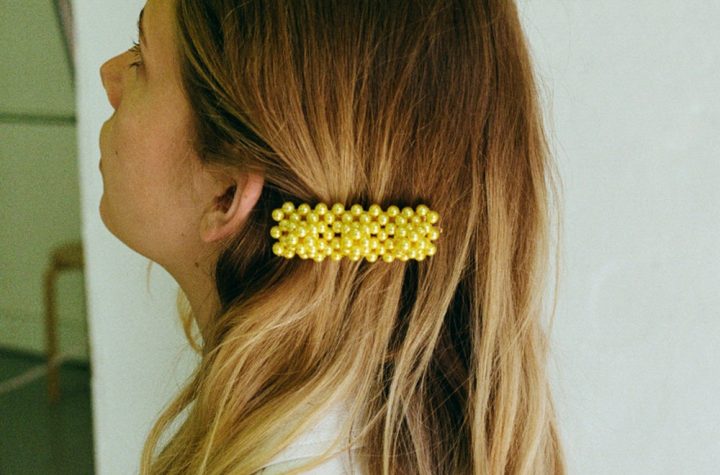 Details that Count — Grown up Hair Clips
Oct-2019
Hair clips have graduated to become proper acccessories beyond a trinket reserved for school girls' pigtails. Here is a Patter-approved round-up of styles that walk that line.