Re-energise Your Home With Loewe's New Earthy Scents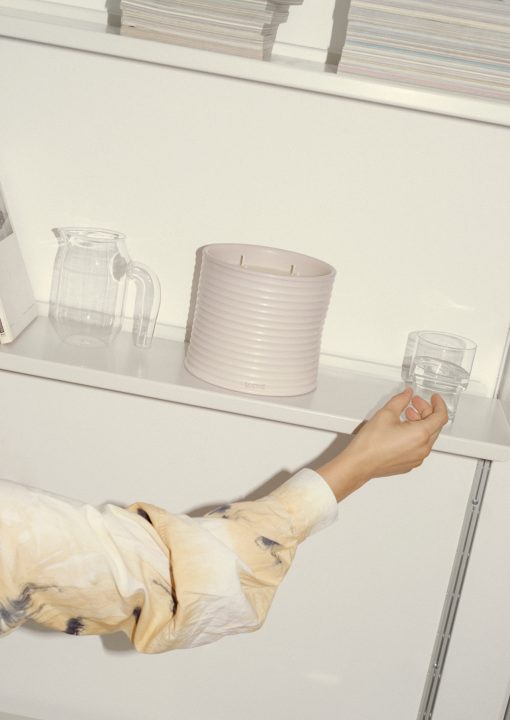 Photography by Jacob Lillis
Words by Ellie Hay
The home has never needed to work as hard as it has in 2020. Operating both as a private space for living and eating—and a public backdrop to your professional life. In an effort to cleanse our domestic apathy, rearranging the house has become a restorative pastime. Swapping picture hangings, reconfiguring the sofa, and redressing beds are surefire ways to create positive shifts in perspective. The final finesse comes with a scent—a re-energising detail recently introduced by Spanish house Loewe.
The vessels alone are worth the splurge—handcrafted and inspired by Greek drinking flasks from the 5th Century BC—these beautiful objet d'arts will last a lifetime, repurposing themselves as elegant mantle ceramics, floral vases or herb planters. A welcome move away from single-use status candle containers, Loewe's thoughtful approach champions craft and our connection to the earth. The scents reference artists working during the Age of Discovery with essences including honeysuckle, juniper berry, tomato leaves and oregano. The candles come in varying proportions, giving options for when you are arranging with your things at home. The seeming-simplicity of form and soft tones allow these pieces to mix happily with most of your existing objects. When arranging—on a shelf, or table—we recommend resisting the temptation to make any ensembles final as things tend to become disarranged quite quickly.
You can browse the full collection of Loewe scents here, or in person at the new pop-up space in Liberty.
Ellie Hay is an editor and art director. She is the founder of Patter—published from her independent content agency Patter Studio—based in Borough, South London. Previously, she has contributed to AnOther, T Magazine and Dazed Digital. @hayellie
Jacob Lillis is a photographer from the North of England. He has contributed publications including The New York Times, FFF Zine, Luncheon and AnOther. You can purchase one of his photo prints as part of the Anti-Racism Photo Fundraiser with all profits going to Black Lives Matter UK.  @jacoblillis