A Moment with PLEATS PLEASE ISSEY MIYAKE
by Ellie Hay and Ianthe Wright
Stylist Ianthe Wright steps into the changing room at Issey Miyake to explore the possibilities and pleasures of this iconic design.
If you compliment someone wearing PLEATS PLEASE ISSEY MIYAKE, it will likely enter into a discussion about the benefits of both wearing and caring for the iconic garment; it's easy to move in, light, elegant, machine washable, it travels well (even when scrunched up), dries quickly, is stylish – but free from trend.
Below Ianthe wears; Light Beige New Colorful Basics 3 Top and Black Basics Skirt, Red New Colorful Basics 3 Dress.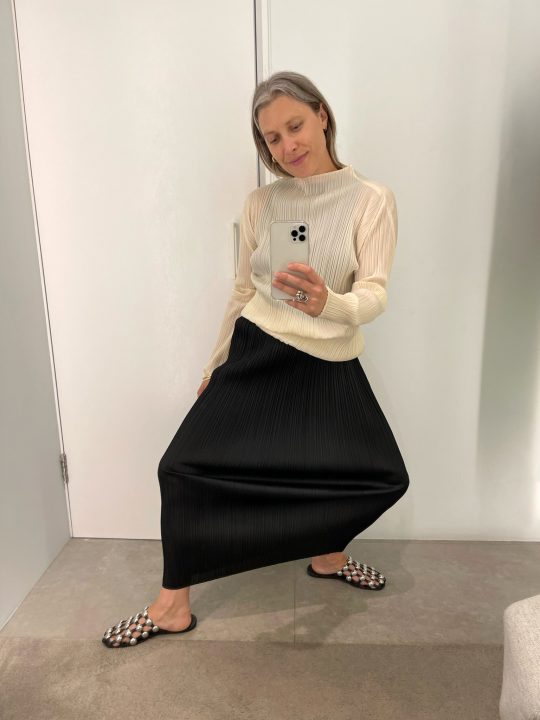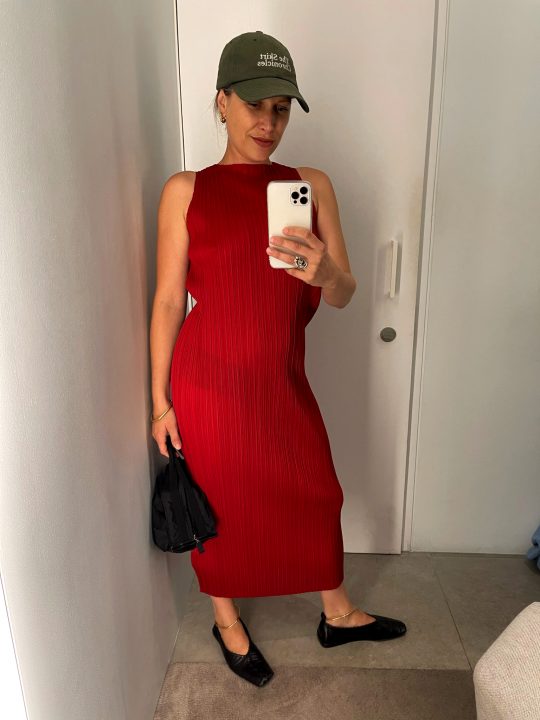 PLEATS PLEASE ISSEY MIYAKE began in 1993, the name came from the idea "to please" or "pleasing pleats". The idea came to Miyake after he experienced the riots in Paris during late 1960s, and he wanted to create clothes that could appeal to a broader spectrum of people rather than the small fashion elite of Paris. He spent years experimenting with factory engineers, eventually developing a method for pleating that interwove machine manufacturing and the human hand — Miyake's engineer Kiyoshi Takahashi believed, "in order to create something that moves someone, you have to use your hands".
Below Ianthe wears; Light Blue New Colourful Basics 3 Trousers, Black Basic Dress.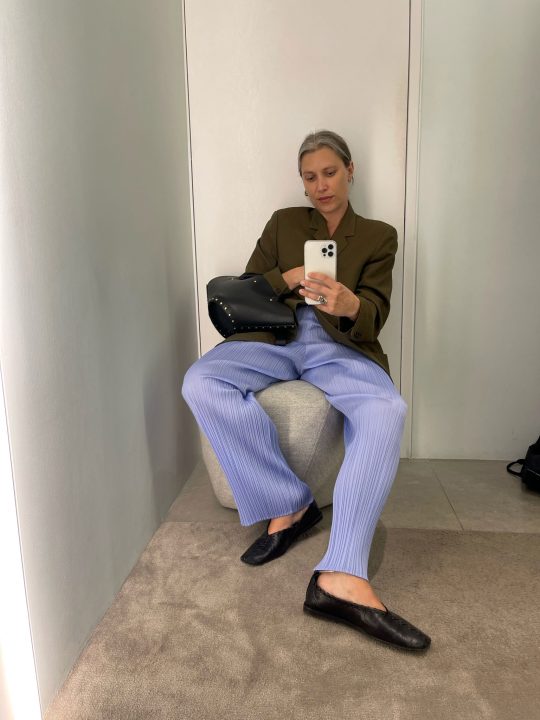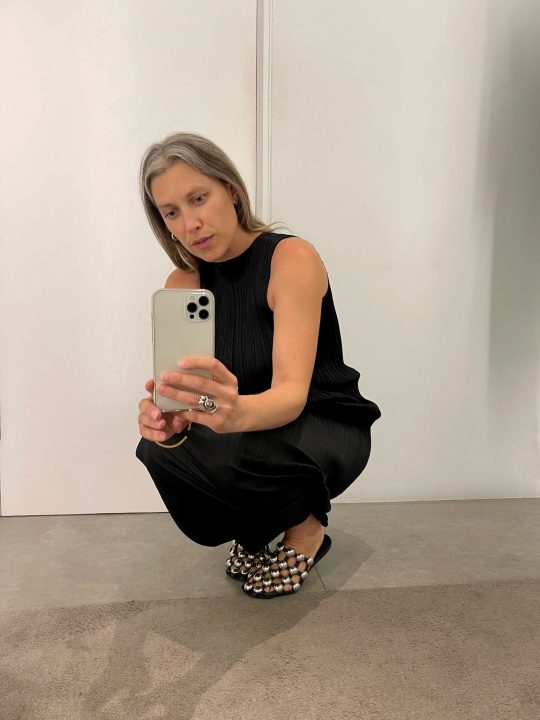 Miyake revolutionised the manufacturing system for garments, producing clothing as a product rather than a fleeting fashion item. Today, PLEATS PLEASE ISSEY MIYAKE products continue to enhance everyday modern living, adapting to the body and giving freedom to how it moves, forming a beautiful silhouette that is completely unique to the wearer.
Ianthe is wearing all BASICS and NEW COLOURFUL BASICS 3. In the lead image she wears Yellow Green New Colorful Basics 3 Top with Light Beige New Colorful Basics 3 Skirt.