Words by Ellie Hay
Just off Lexington Street, halfway down a paved Soho short cut, you'll find the Our Legacy women's store – a new neighbour to its menswear home.
The inclusion of womenswear came years after formulating ideas of what that would look like for the brand. This slow and thoughtful approach comes through in a collection that appears considered, presenting an idea of female identify that feels modern, cared for and strong, with plenty of room for individual style.
We spent some time at the new space with Patter family member, the stylist Ianthe Wright. Designed together with architectural firm Arrhov Frick, the store – much like its occupying collection – presents a minimalist and unassuming aesthetic. You'll find a sensitive use of materials and unexpected moments of attitude – notably the neon Berber rug and perspex Artek stool (a one-off we are told).
The staff are warm and welcoming. Store manager Jack took us through the women's collection with clarity, whilst Ianthe pulled selections for a trying-on session in the pleasingly low-fi fitting room. Much like the menswear, the range explores a diverse range of materials. Classic womenswear pieces like dresses and skirts are off-set with more menswear rooted shapes. Tailoring reimagines the concept of power dressing in earthy linen while a silk biascut dress has zest in a shade of lime.
We've documented the results of our store visit – with an edit of six favourites looks, straight from the fitting room. Ianthe went back the next day and bought the Earth Sunglasses in Royal Honey as she couldn't stop thinking about them.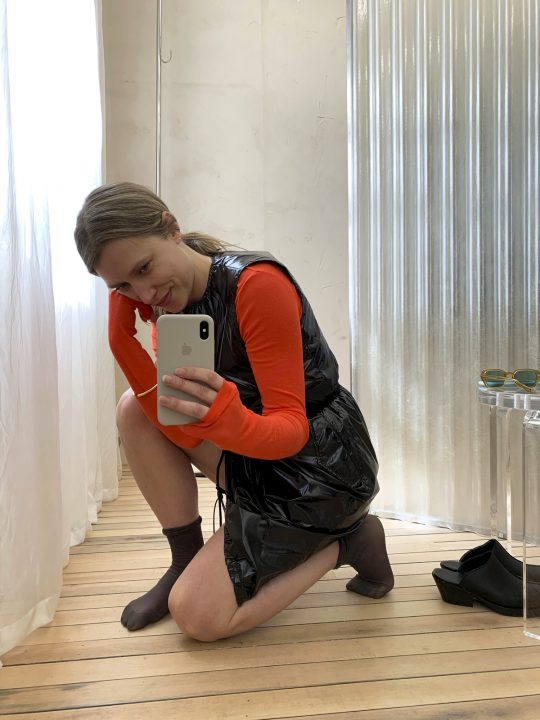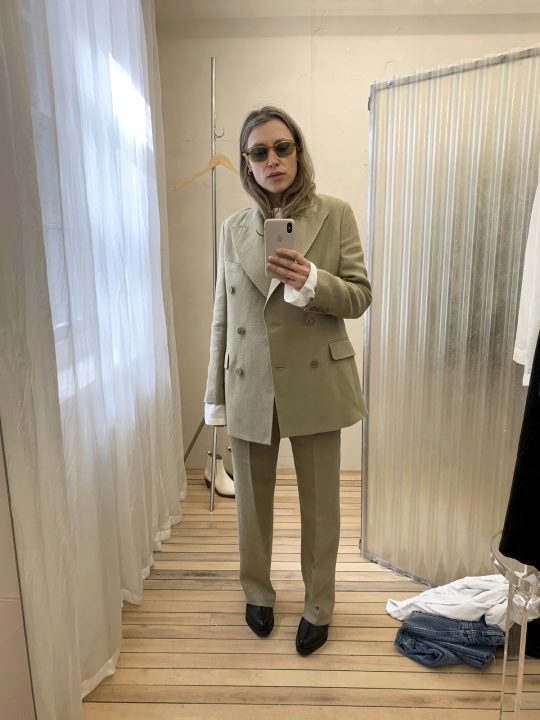 "The collections energise each other with great synergies. Doing womenswear has already elevated our menswear, making Our Legacy in 2019 more complete, yet more complex."
Jockum Hallin, co-founder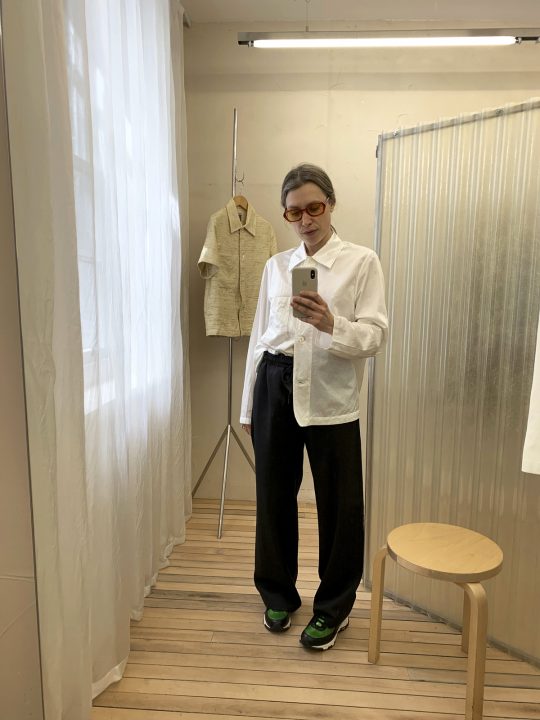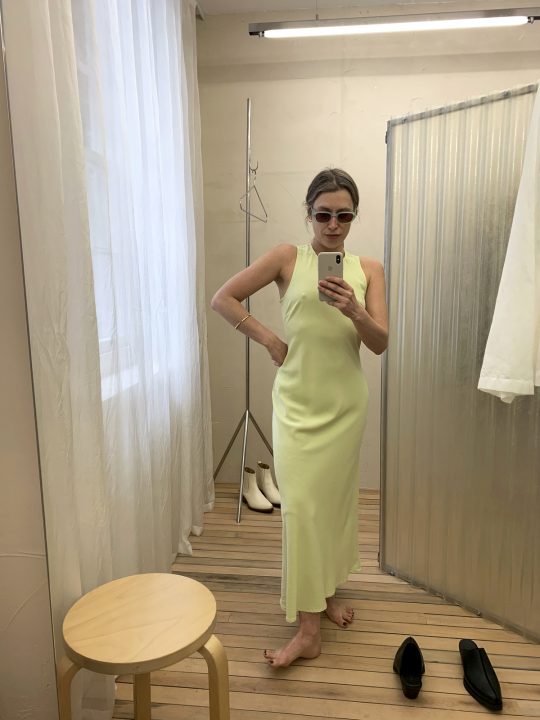 Our Legacy 2 Silver Place, London W1F 0JP. Opening hours are 11 am — 7 pm, with the exception of Sunday 12 pm – 5 pm. Jack is the store manager.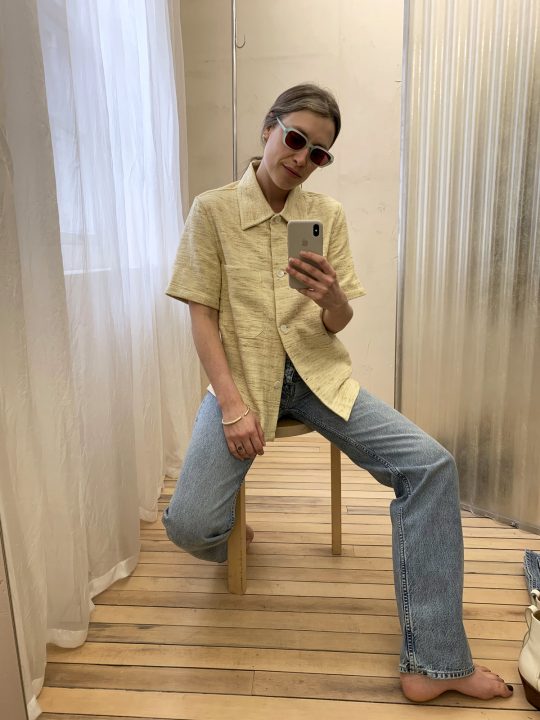 Related Content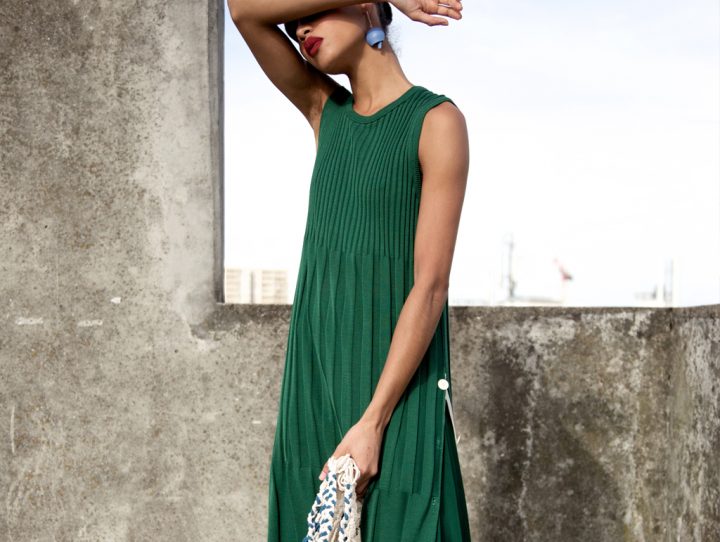 Label to Love — Sara Lanzi
May-2018
Meet designer Sara Lanzi, the understated Italian whose cultured label caught the eye of Rei Kawakubo.