Travel List — Marseille by Shawana Grosvenor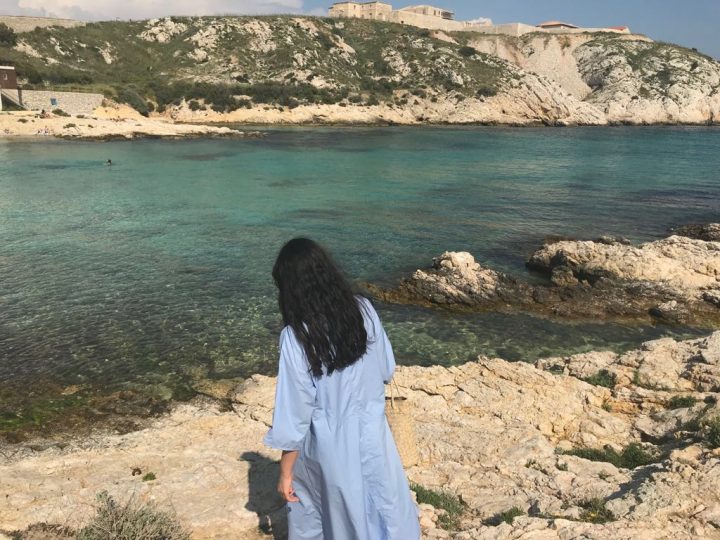 Photography Courtesy of Shawana Grosvenor
Words by Patter
Our regular rundown of places to discover and things to do in the world's most vibrant cities, compiled by the women we love.
Shawana Grosvenor's holiday album from her trip to Marseille, with partner Kit Grill, perfectly reflects her craft – she heads up visual merchandising for Aesop UK, and is a co-founder of ethical interiors store, Still Life. On her travels, Shawana's sharp eye and natural curiosity uncovered flea markets, artists' homes, beautiful architecture and local crafts. Exploring the South of France this summer, Shawana wore black Courtney sunglasses from our friends at Sun Buddies.
Vallon des Auffes
We stayed in this converted house on the harbour, a magical spot in Marseille. In the evenings we would walk down to the water, enjoy the local wines and watch small fishing boats return at sunset after a day at sea.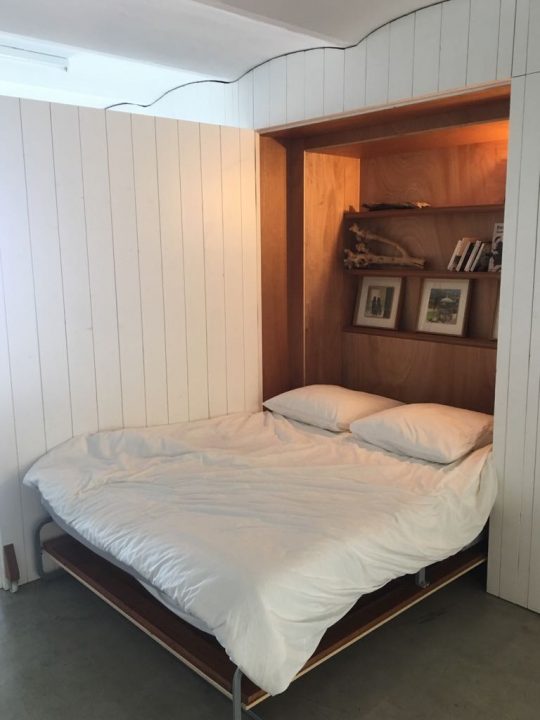 AIRBNB AT Vallon des Auffes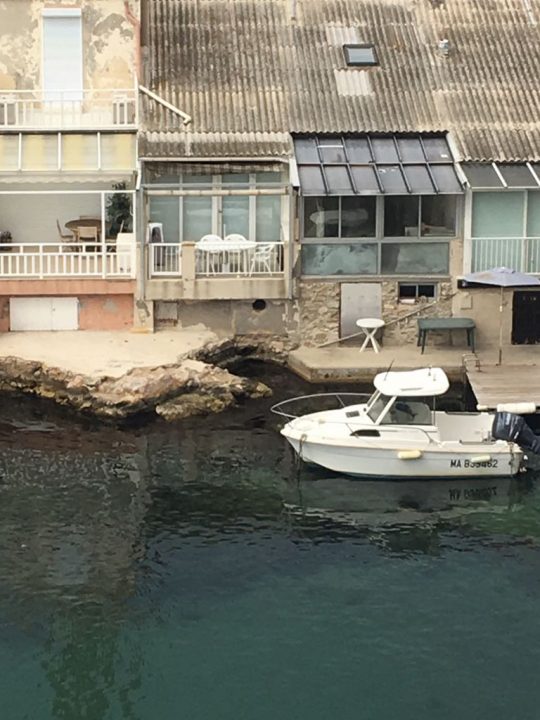 THE HARBOUR AT Vallon des Auffes
Frioul Archipelago
One day we sailed to a nearby archipelago just off the coast of Marseille. On one of the islands is Château d'If, a 15th-century fortress that still has its beautiful original ironwork in place, and the shapes and textures of the building are incredibly inspiring.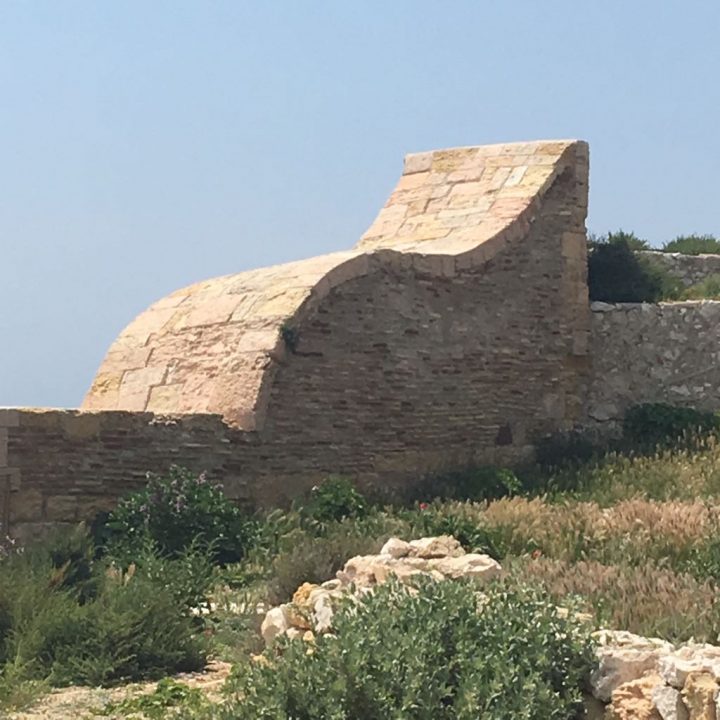 frioul archipelago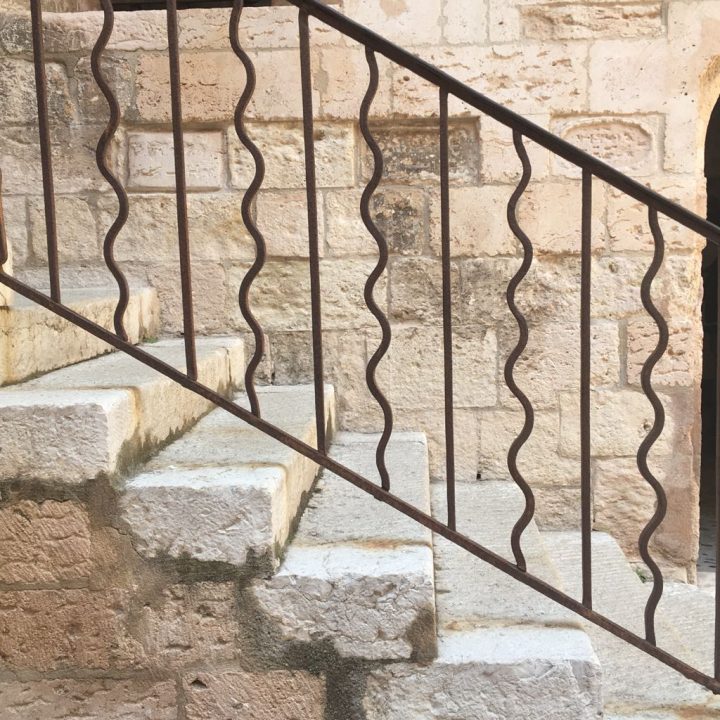 frioul archipelago
Unité d'Habitation
This iconic building is set just outside of Marseille city, and we spent a morning exploring this stunning example of Le Corbusier's 1950s architecture. I was captivated by the bold structures and tone-on-tone interiors of the hotel.
www.fondationlecorbusier.fr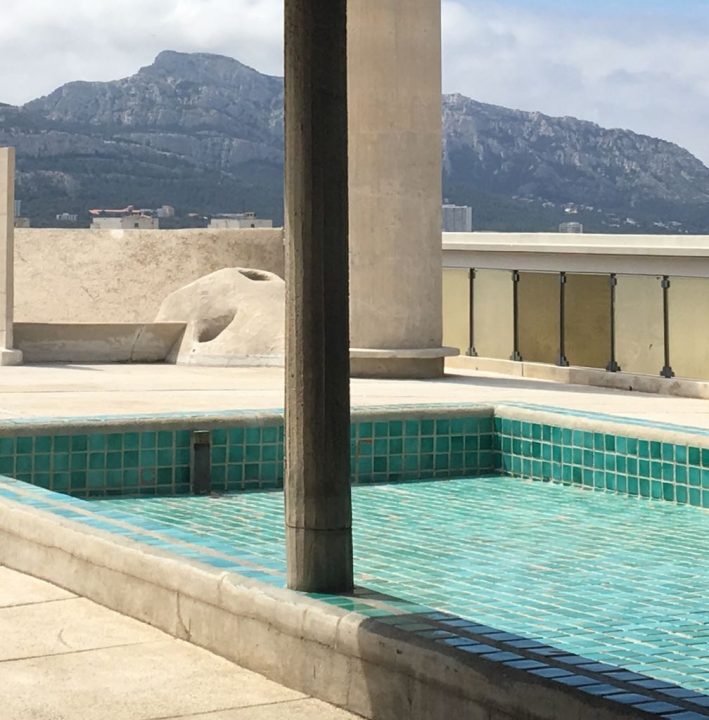 Unité d'Habitation, Marseille by Le Corbusier
Mucem
The ultimate destination for modern art in the Marseille area, the building itself is designed by renowned French architect, Rudy Ricciotti, and has great views through intricate windows over the harbour.
www.mucem.org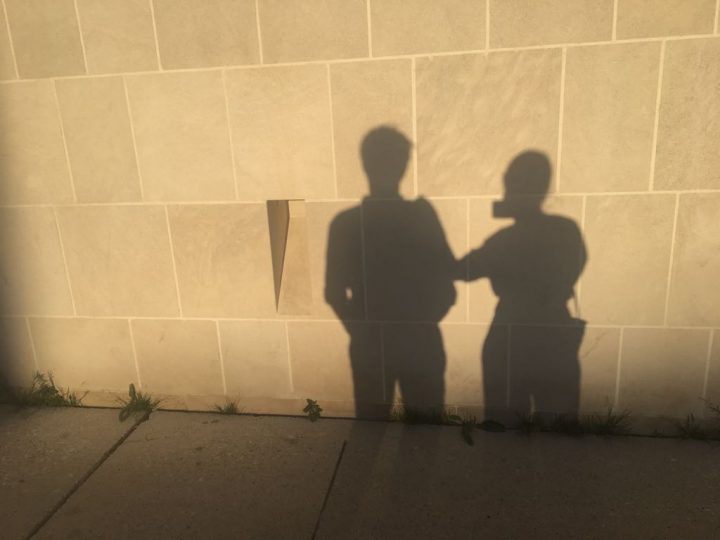 Shawana and Kit outside Mucem
La Cantinetta
We booked a table on the terrace for dinner – the restaurant serves delicious, simple Italian food, with an accompanying natural wine list. It was one of our favourite places to eat in Marseille. The space is beautifully styled with Provençal objects, and the handmade pasta was incredible.
www.restaurantlacantinetta.fr
Château La Coste
We spent a day exploring the extensive grounds of this beautiful vineyard, located north of Aix-en-Provence. This a really special place, producing great rosé. But La Coste is also home to an extensive art collection housed in an impressive Tadao Ando-designed gallery. When we visited there was also a solo show by Lebanese-American artist, Etel Adnan, a highlight of the trip.
www.chateau-la-coste.com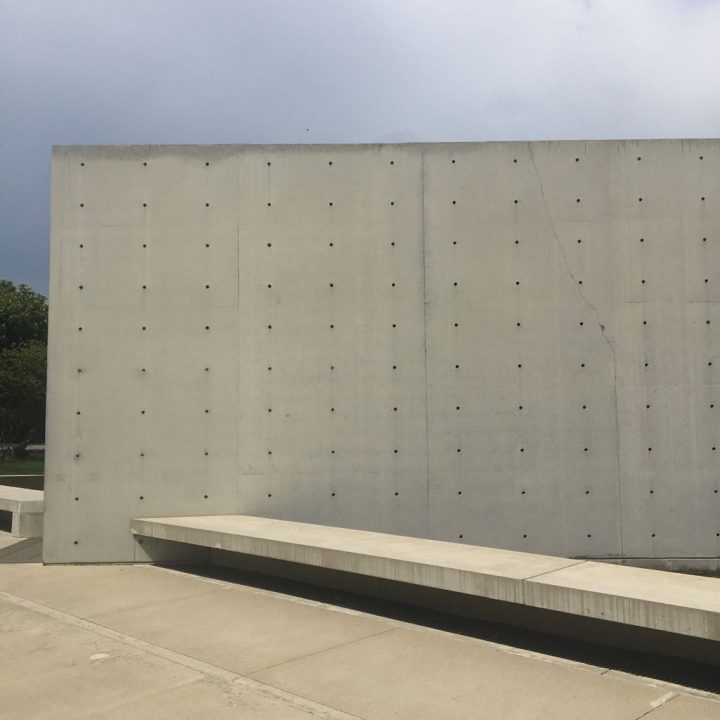 Château La Coste
L'Epicerie L'Idéal
A small local deli, focusing on beautiful Mediterranean produce. I recommend visiting for lunch to enjoy the colourful atmosphere and stunning food. I loved admiring their hand-picked selection of homewares – a great place to buy gifts too.
www.epicerielideal.com
La Baíe des Singes
This is a classic place in the Calanques National Park to have lunch, you have to hike to get to the restaurant but it's worth it for the views alone. Serving fresh fish and delicious vegetarian dishes, this is one not to miss.
www.la-baie-des-singes.fr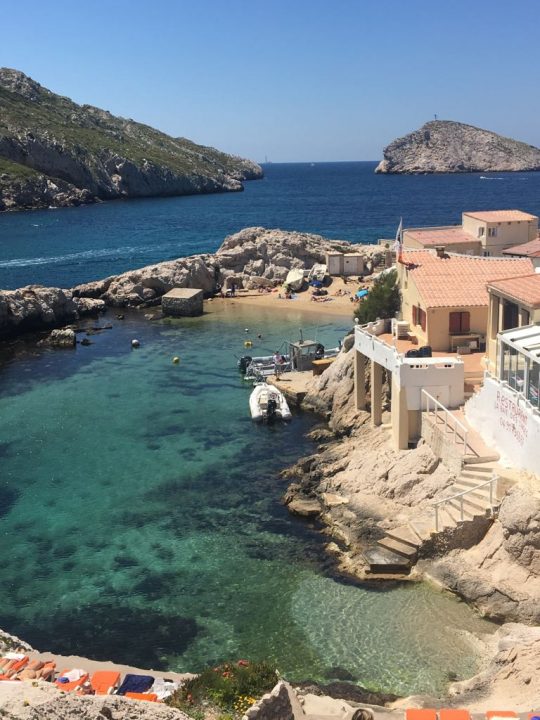 La Baíe des Singes at Calanques National Park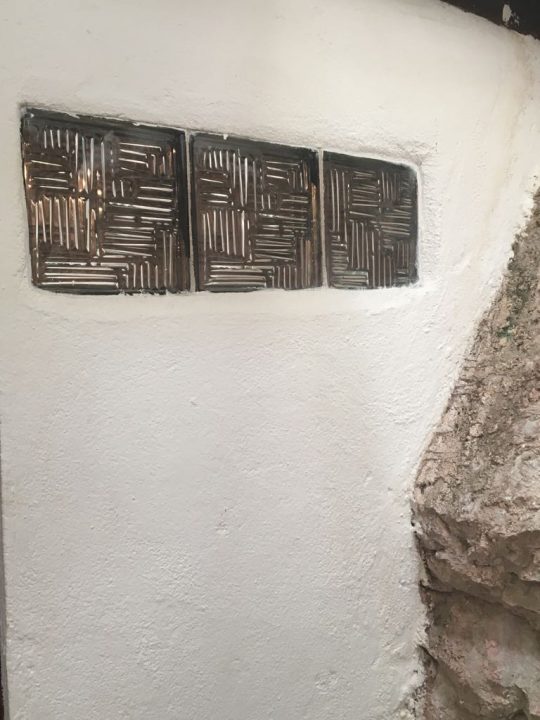 La Baíe des Singes at Calanques National Park
Jogging
We stumbled across Jogging whilst exploring central Marseille, a concept store with a great selection of designers, from Jacquemus and Lemaire to Maryam Nasir Zedeh. They have strong ties with the young design prize hosted at nearby Villa Noailles, and champion many young French designers. It's also a good place to stock up on Aesop travel essentials whilst on holiday.
www.joggingjogging.com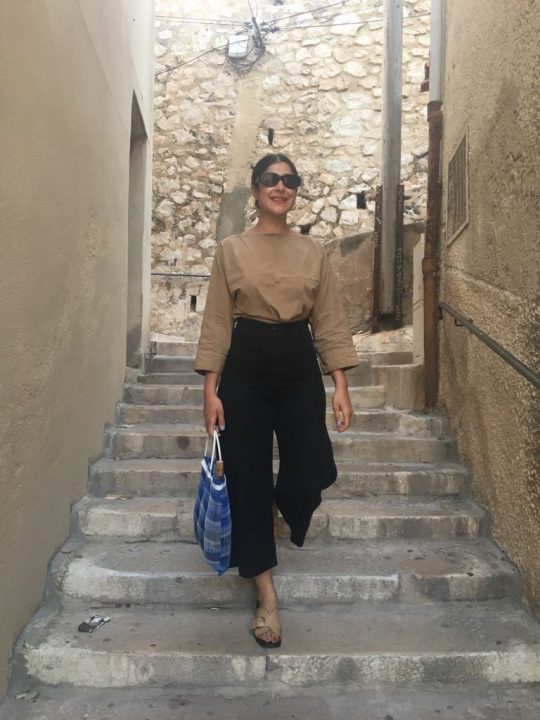 Shawana wears Sun Buddies on city steps in Marseille