Things to Note — Jil Sander for Uniqlo Autumn 2020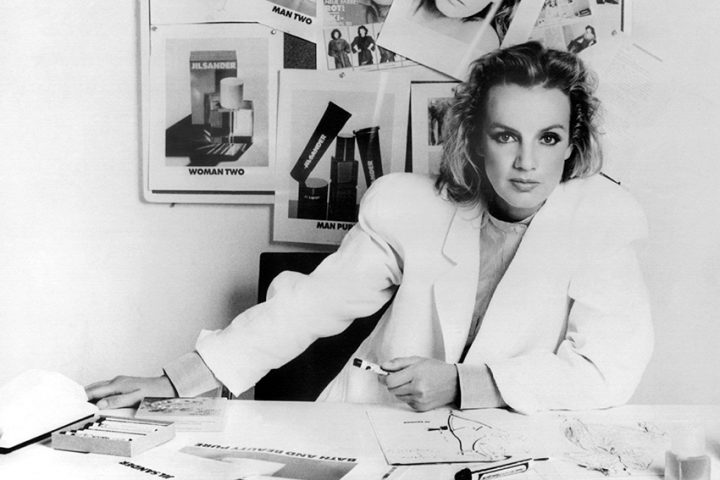 Jil Sander in her office, 1983.
Words by Ellie Hay
A desire for comfort, affordability and a renewed sense of energy is motoring our anticipation for the arrival of Jil Sander's new collection for Uniqlo. With an undisclosed but impending release date, we warm up for the release with six points to intrigue from her recent interview on Uniqlo's LifeWear magazine.
She started her career as a fashion editor at a German magazine
After studying at Krefeld School of Textiles, Sander travelled to Los Angeles on a student exchange at the University of California. In 1964 she moved to New York where she wrote fashion articles, returning to Germany to work as a fashion editor. During this time Sander struggled to achieve the look she wanted with the design pieces they were photographing, often proposing changes to the designs. In doing so, Sander received feedback that she might consider designing for herself. In 1968 she launched her own label.
She is a great admirer of Italian architect and designer Renzo Mongiardino
Interestingly, Mongiardino was known for a style that appears to go against the grain of Sander's minimalist aesthetic. Sander explains that he encouraged her to embrace a "Renaissance fantasy" as she enlisted him to create the interior design for her Hamburg home when he was in his 70's. Throughout the collaborative project Mongiardino educated Sander with his enthusiasm for the Renaissance, showing her that all style movements—however decorative—have their own versions of purism.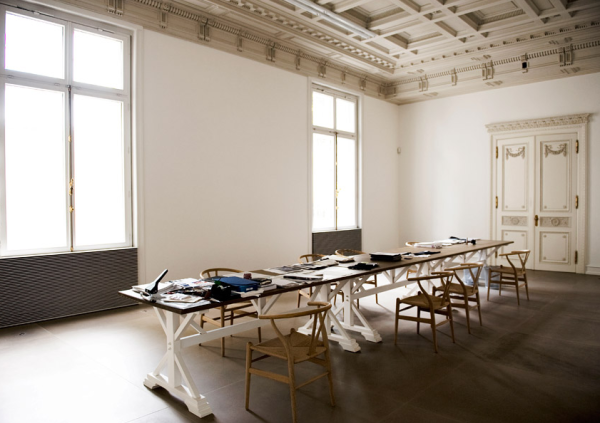 Jil Sander's headquarters and house in Hamburg. Photograph by Jil Sander, The New York Times, 2009.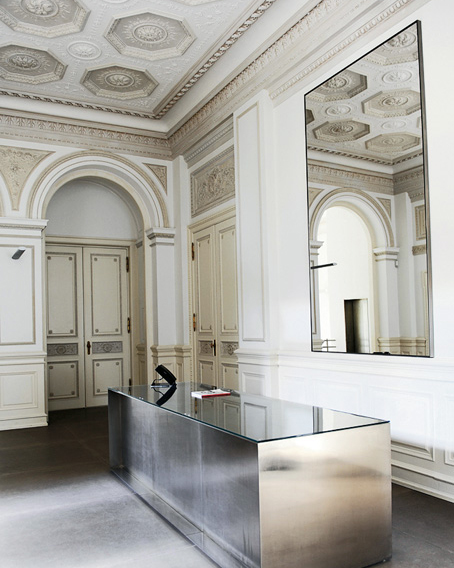 Jil Sander's headquarters and house in Hamburg. Photograph by Jil Sander, The New York Times, 2009.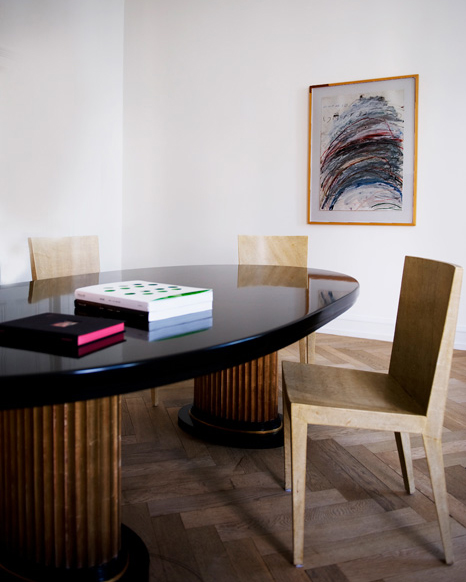 Jil Sander's headquarters and house in Hamburg. Photograph by Jil Sander, The New York Times, 2009.
Jil Sander is a keen and dedicated gardener
Over time, at her Hamburg residence, Sander has nurtured her own English country garden,  designed with Penelope Hobhouse and said to be created as a series of outdoor rooms. Sander is a big fan of gardener, artist and writer Gertrude Jekyll—a contemporary of the Arts-and-Crafts movement who attended the South Kensington School of Art with John Ruskin and William Morris. Jekyll studied 19th Century classical colour theories used for seasonal bedding schemes, applying these traditional methods to more robust plants to create her progressive gardening vision.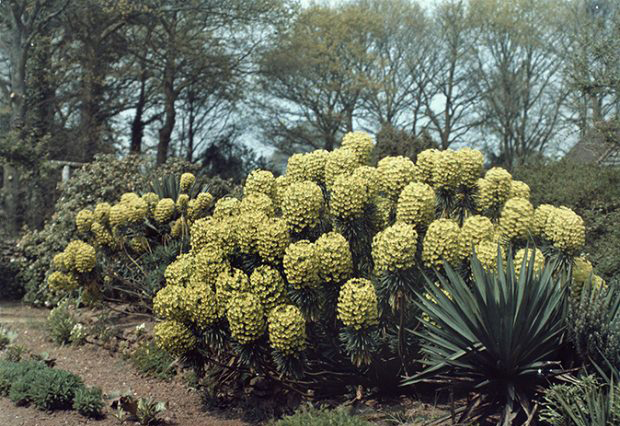 Gertrude Jekyll Garden, 1912 - Country Living Archive.
Sander designs without any visual references, style muses or mood boards
Relying on fittings and fabrics alone, Sander uses her eye (her strongest tool) to create contemporary proportions and forms.Working three-dimensionally as she sculpts, pins and drapes, considering what might feel dated or what materials and shapes are bringing a fresh energy.
"They (clothes) should be long-lasting and endearing. They should serve the wearer and give her or him the energy and self-assurance which is so much needed in our global reality."
Jil Sander in an interview for Uniqlo, 2020
She values design longevity and harmony
Sanders most meaningful feedback from customers has come from appreciation for the timelessness of her designs and when her pieces have given strength to the wearer.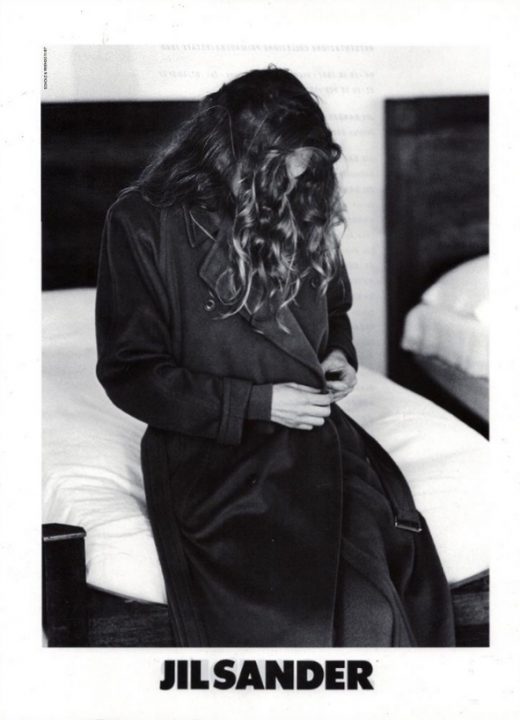 Jil Sander Campaign, 1987. Photographed by Peter Lindbergh—A Scan from Vogue Italia.
Subscribe to the Patter Newsletter to hear about the release of the +J collection for Uniqlo. In the meantime you can read the full interview in Uniqlo's Lifewear Magazine here.
Ellie Hay is an editor and art director. She is the founder of Patter—published from her independent content agency Patter Studio—based in Borough, South London. Previously, she has contributed to AnOther, T Magazine and Dazed Digital. @hayellie