Words by Lauren Cochrane
Any female artist in a relationship with a male one is accustomed to time in the shadows. Recently, however, women are finally having the light of culture shone in their  direction. See major exhibitions on Frida Kahlo (wife of Diego Riviera), Lee Krasner (wife of Jackson Pollock) and now, Dora Marr, who was in a relationship with Picasso in the thirties. Well known as the model for the artist's 1937 work The Weeping Woman, it transpires that Marr was an impressive creative in her own right. In the final month of the her major exhibition at the Tate Modern, we present six points to intrigue.
She was a paid-up member of the surrealists
Marr was friends with Man Ray and Paul Eluard, and was the only artist to exhibit in each of the group's six exhibitions. Her photographs smack of the strangeness of the art movement – from a heavy-limbed figure in '29, rue d'Astorg' to a strangely poignant portrait of an armadillo (surely a first) and a hand emerging from a shell in a photo-montage.
Marr had a wide world view
She grew up in Argentina, born to a French mother and an Croatian father, who was an architect. They moved to Paris in the twenties and she set about training in photography. Later, she was informed about the Spanish Civil War and prompted Picasso to paint his masterpiece Guernica, named after a town caught in the cross fire of the conflict.
Marr did not identify with The Weeping Woman
In fact, she rejected the portraits Picasso painted of her, as representations of his ideal, rather than anything based on her reality. "All (Picasso's) portraits of me are lies. They're Picassos. Not one is Dora Maar," she said in 1940. If the phrase 'female gaze' had been popularised then, you imagine she would have used it.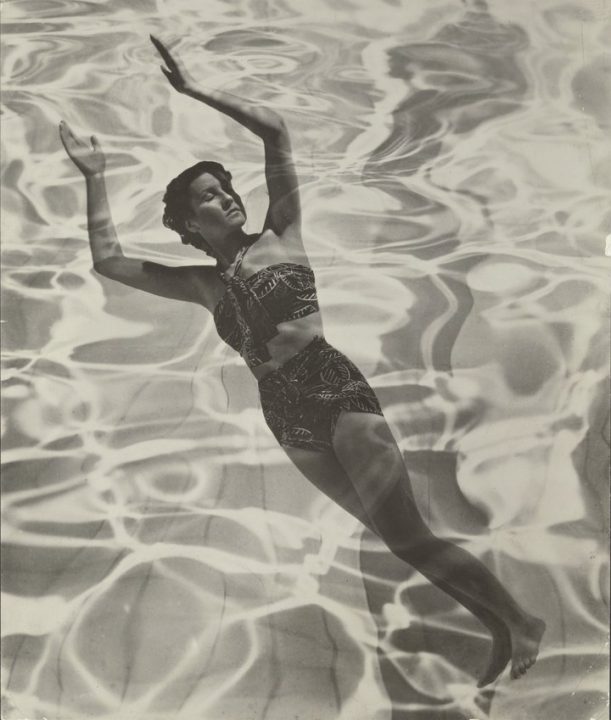 Model in Swimsuit, 1936. Photograph by Dora Maar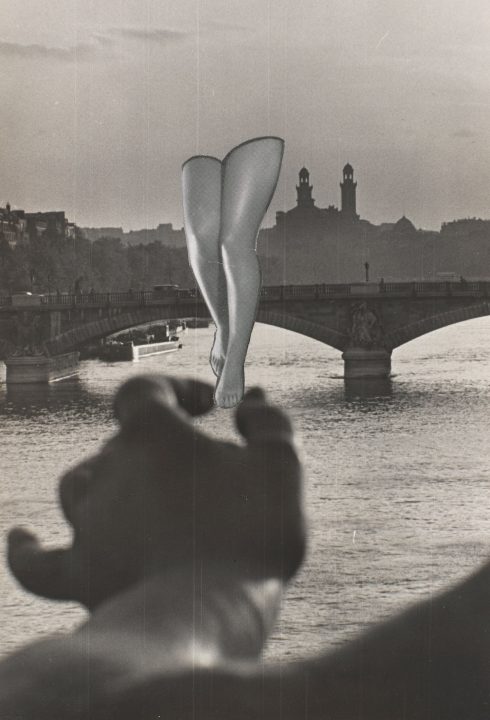 "Untitled," 1935. Photograph by Dora Maar
"All (Picasso's) portraits of me are lies. They're Picassos. Not one is Dora Maar,"
Dora Maar, 1940
In collage, she was years ahead of her time
Marr worked as a commercial artist, for Le Figaro and for fashion brands. Work including a pair of legs delicately held over the Seine, or a mane of hair spilling out of a bottle, showed a playfulness a long time before the likes of Siduations and Freddie Made went wild in Photoshop for memes.
Street photography was also part of her talent
Politically active from the thirties, Marr signed manifestos against the rise of fascism. She expressed her point of view through reportage-type images of what she saw around her, such as ragged children on street corners. She also documented Picasso during the painting of Guernica, and created some haunting self-portraits.
She experimented with painting
With enough creativity for five people, Marr tried painting in the late thirties, encouraged by Picasso. After a breakdown prompted by their separation, she continued painting portraits in the forties, including one of Gertrude Stein's partner, Alice B Toklas. Increasingly reclusive, she returned to photography techniques in the eighties with striking photograms, an abstract technique that using photographic paper with no photographs. She died in 1997.
Dora Maar is showing at Tate Modern until 15 March 2020.
Lauren Cochrane is Senior Fashion Writer of The Guardian. Based in London, she has worked for Vogue, i-D, The Telegraph and InStyle. She now writes about everything from Marc Jacobs catwalk shows to band T-shirts and the fashion influence of LouLou de la Falaise.