Recipe — A Typical Greek Squash, Feta and Oregano Pie by Daphnis and Chloe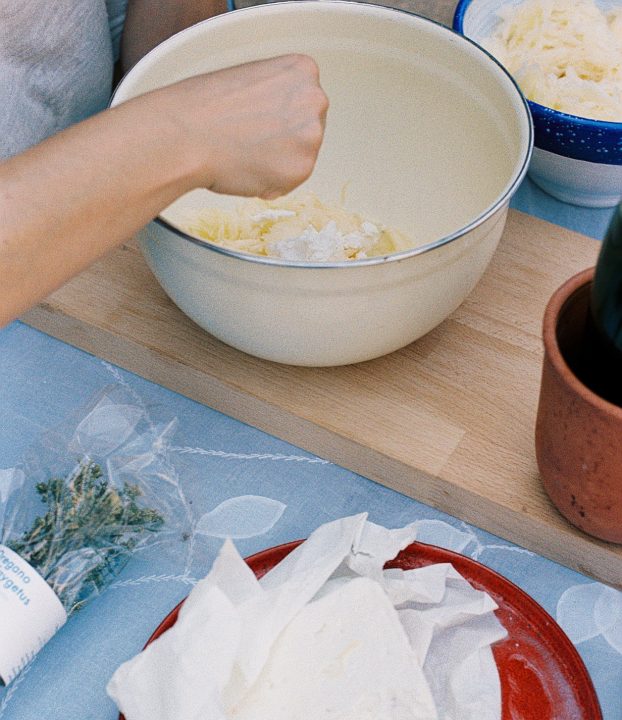 Images courtesy of Daphnis and Chloe
Recipe by Evangelia Koutsovoulou
Over a FaceTime call from our London studio to a sunny cafe in Athens, we chatted to Evangelia Koutsovoulou about her marvellous culinary herb and spice company Daphnis and Chloe. We got to know the details of what makes her produce so special — and she shared with us a typical Greek recipe to try at home — efcharistó!
The Daphnis and Chloe studio is located in a quiet corner of central Athens, in the neighbourhood of Neos Kosmos. Here you can taste and purchase limited batch terroir herbs of Greece, right under the Acropolis Hill. Koutsovoulou is dedicated to each part of the plant journey from sourcing to shipping — a true purveyor of superior Mediterranean ingredients. She knows the growers by name, and spends a lot of time travelling the country to small organic farms in pursuit of forgotten heirloom varieties.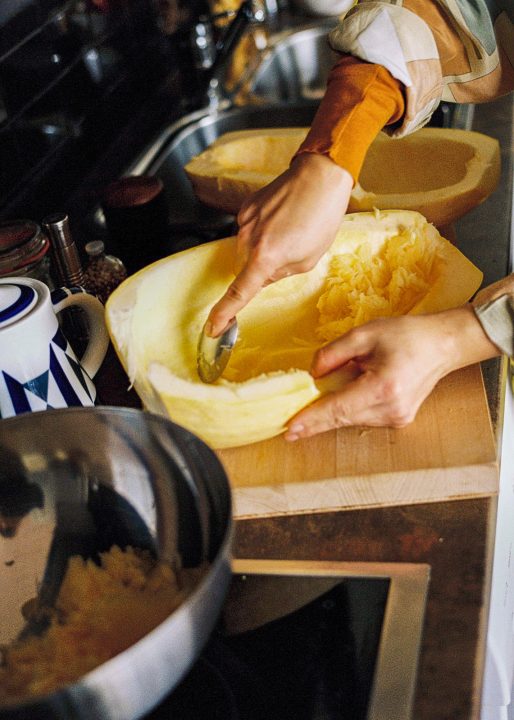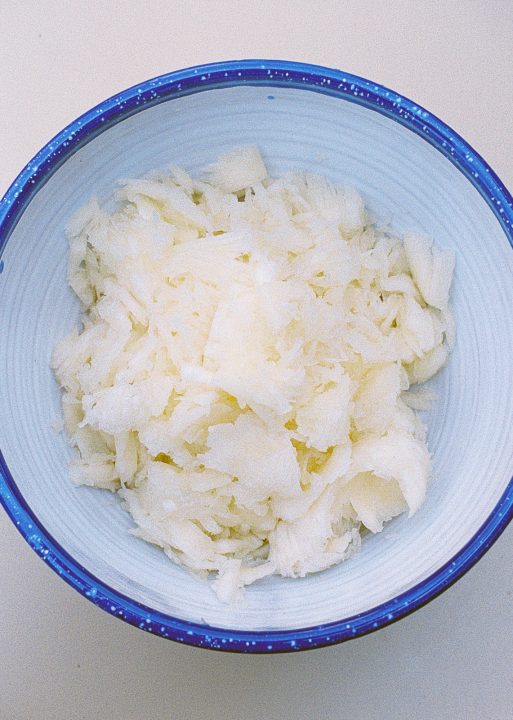 Recipe
This little known pie is typical in many villages of the Greek mainland, where it exists with different names and variations. For the rural Greek communities that mastered them, pies were a main course. Made with phyllo (or without) and liberally given different names per region, even when they contained more or less the same ingredients. The pie we're making here is known as Mamaliga, Batzina or Kololithopita. In the old times, it was typically baked in a well-greased, round metal pan, in a wood fire oven. It consists of a mush of grated squash, flour, and sheep or goat milk, of which its inventors, being livestock farmers, had plenty.
The classic version is made with summer squash or zucchini. In our recipe, we've opted for butternut squash, which is easier to find. It will taste better when baked in a metal pan, no baking sheet, until slightly charred.
Ingredients
600g butternut squash, grated
400g Feta cheese, crumbled
100ml Olive Oil
150ml milk
2 eggs
2-3 tbsp butter
Some all-purpose flour
Some freshly crumbled Greek Oregano
Procedure
— Grate the squash into a large bowl, using a thick grater. Add the feta, olive oil, milk and eggs, and mix with your hands. Crumble some oregano in the dough, and mix again.
— Once the ingredients are well combined, gradually add some flour, until you have a well blended, semi-liquid mush.
— Pour into a well-buttered, 35cm round pan. The pie should be no thicker than 1,5cm. Bake in a preheated oven, at 180c, for 45 minutes, or until the surface is golden brown.
— Once ready, remove from the oven, add some oregano, and let cool before slicing.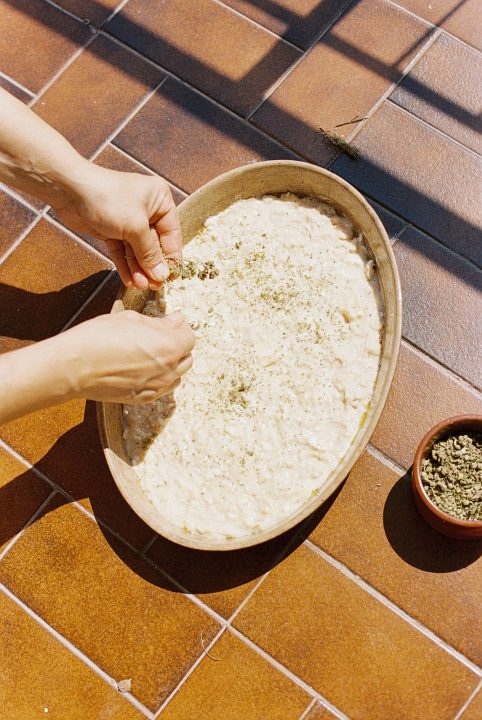 Related Content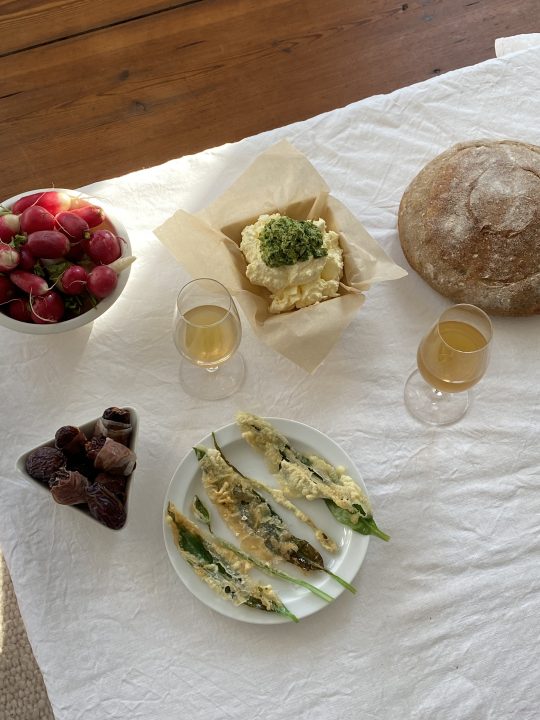 P(l)atter Recipe 3 — A Trio of Wine Snacks
Jun-2021
A glass of wine comes with endless snack options—so here we share a fun trio of recipes that have been hitting the right tone for our food editor Zsuzsanna Toth.