Details that Count — The Collar Necklace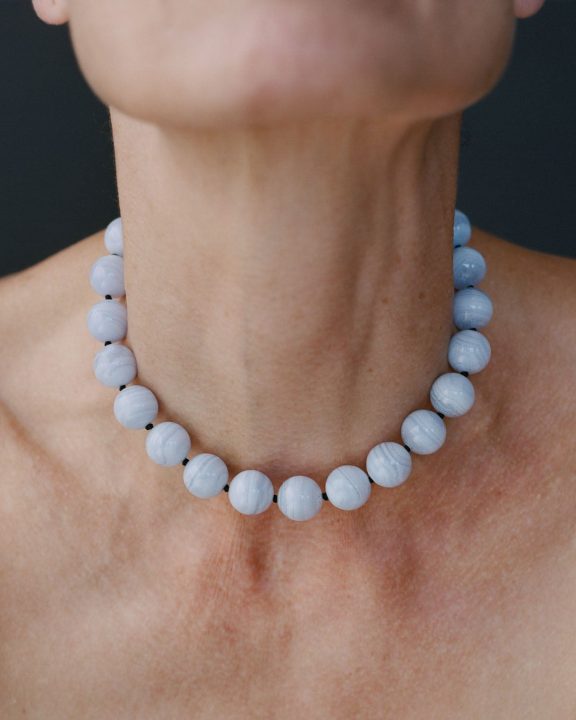 Chalcedony Stone Beads, Image Courtesy of Sophie Buhai
by Ellie Hay
Resting just above the collarbone, this is an accessory that adds subtle sensuality, and pulls focus on even the most simple of outfits. In celebration of its appeal, we have selected six collar necklaces to adorn the neckline for spring and beyond. Each piece unique, but interconnected by a deep relationship to nature.
1. Los Angeles minimalist Sophie Buhai presents a sophisticated row of chalcedony stone beads — the clasp detail is so beautiful you'll want to wear your hair up.
2. Composed of Dalmatian jasper, cultured fireball pearl ad sterling silver hardware, Santangelo's Kitano Necklace is crafted using natural and unique elements.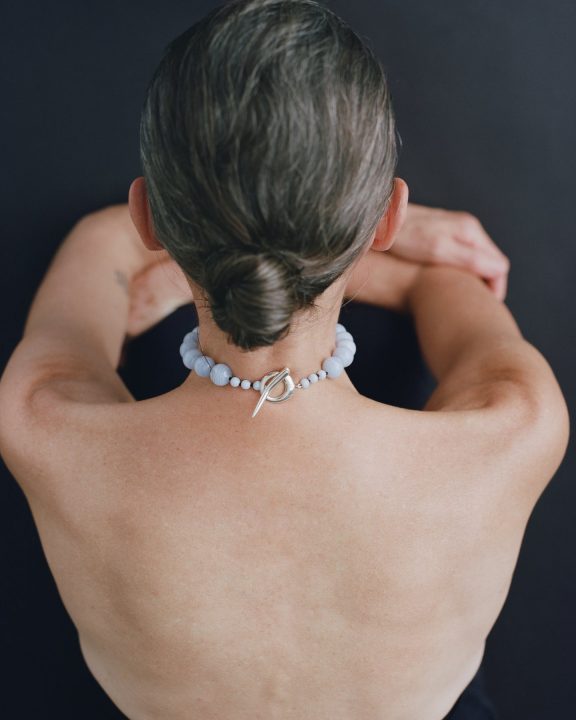 1. Chalcedony Stone Beads, Sophie Buhai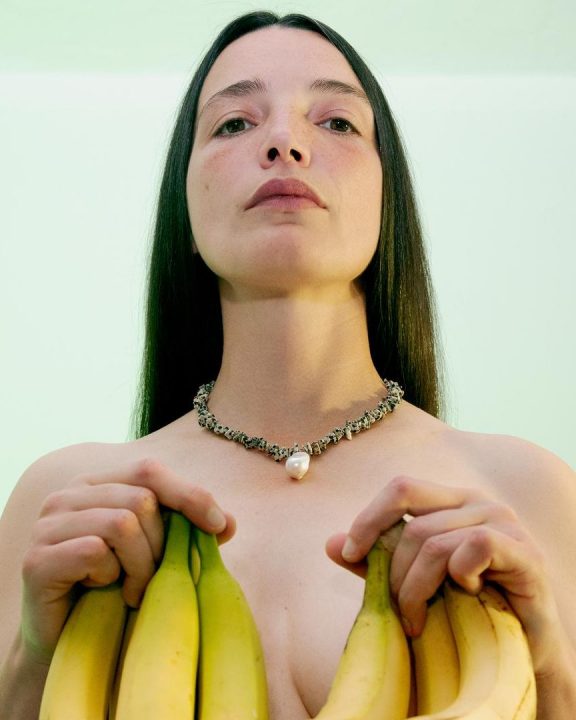 2. Kitano Necklace by Santangelo
3. Of organic design, composed of kasha stick pearls, this Bahamas Necklace by Serendipitous Project gives a resort energy to wherever you might be. The clasp is adorned with a gold electroplated baroque pearl.
4. Our second selection from the curious eye of independent store Mr Larkin, the Leonor Necklace by Danish brand Corali. It's vine garland design is composed from Argentium silver, hand made locally to the store.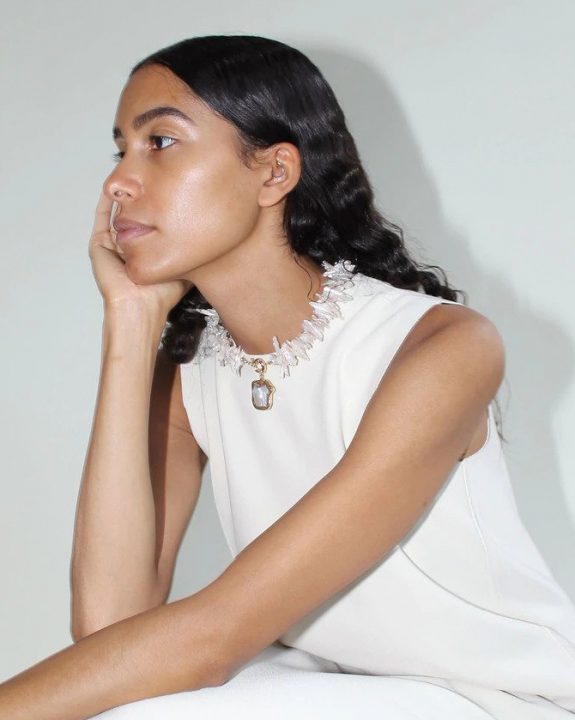 3. Bahama's Necklace by Serendipitous Project at Mr Larkin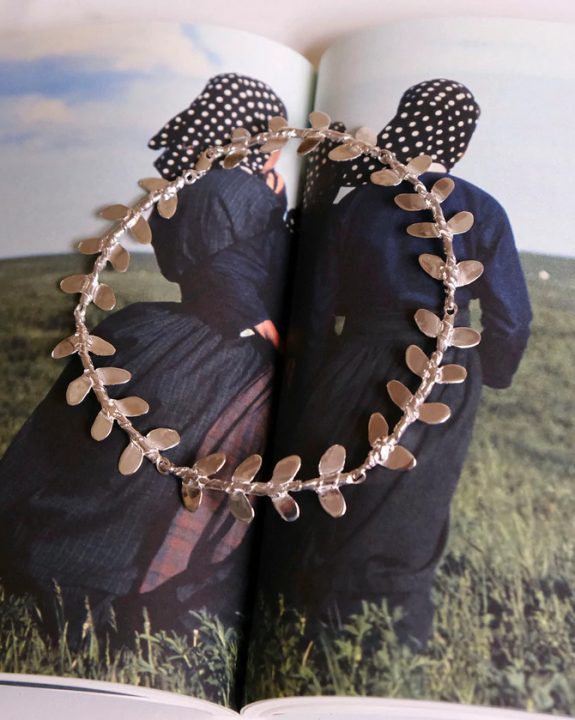 4. Leonor Necklace by Corali at Mr Larkin
5. Berlin-based concept space Voo Store has a collection of pearl pieces from jewellery brand Die Perle. The Runa Pearle Necklace is made in Turkey from natural pearls.
6. We couldn't help circling back to Santangelo for our necklace finale. A loop of positive energy comes from their These Waves Necklace — a design of green and yellow Japanese glass beads, heishi shell, freshwater kasha pearl, Dalmatian jasper and sterling silver hardware. Santangelo annually donate 1% of gross website sales to Billion Oyster Project, a non profit organisation restoring oyster reefs in New York Harbor through public education initiatives.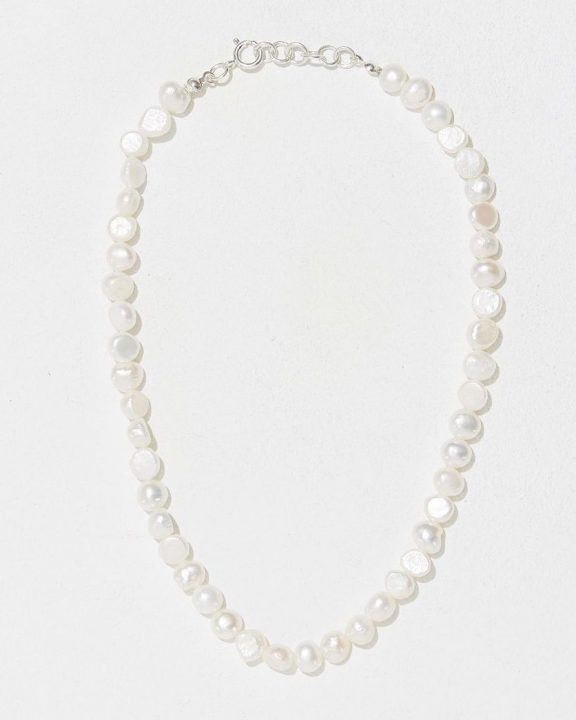 5. Runa Pearl Necklace by Die Perle at Voo Store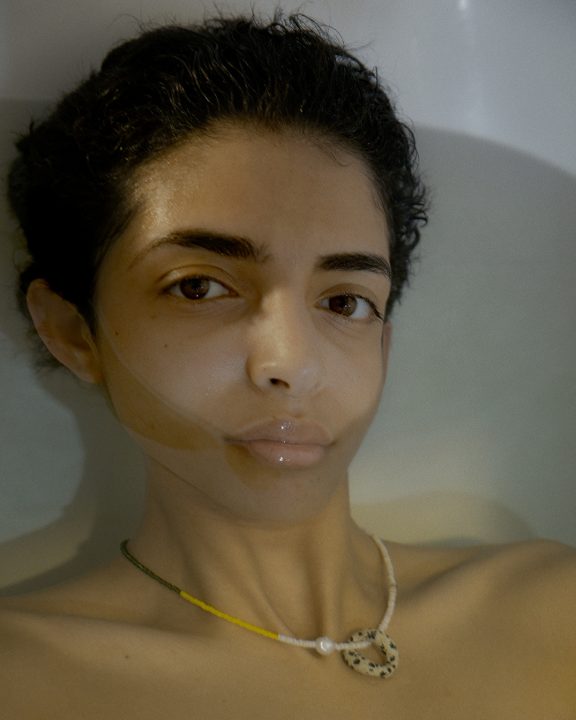 6. These Waves Necklace by Santangelo
Ellie Hay is the founder of Patter — a digital platform and content agency based in London. Ellie has over 15 years of experience in strategic digital thinking and has contributed to publications including AnOther and The New York Times. @ellie___hay
Related Content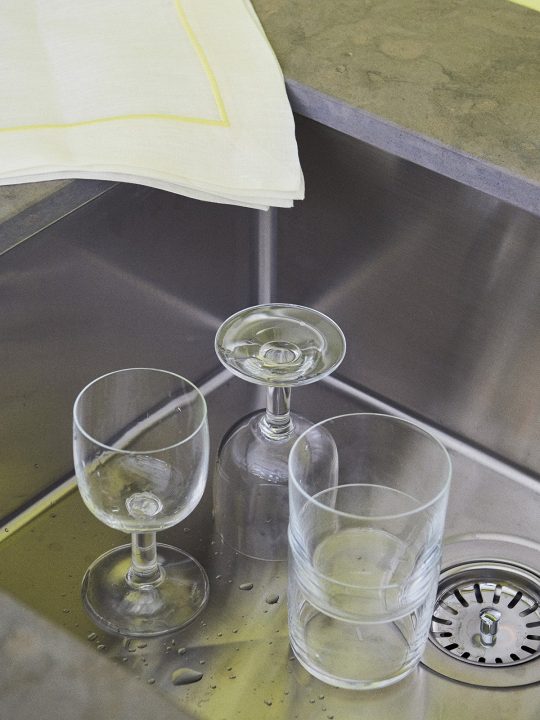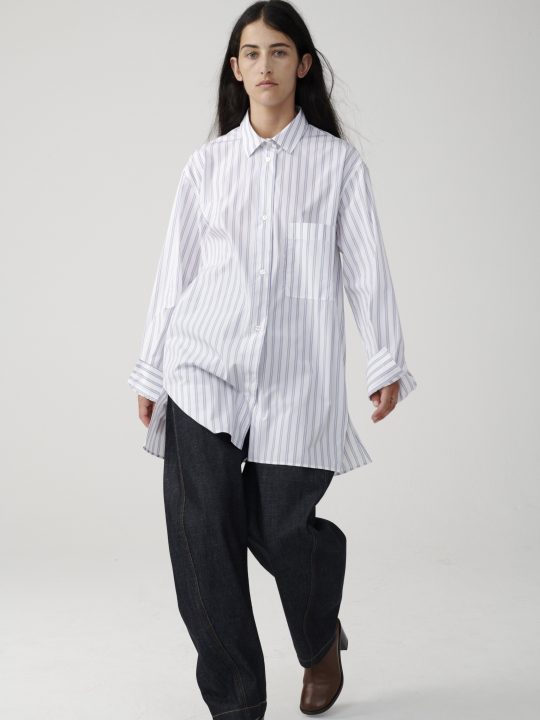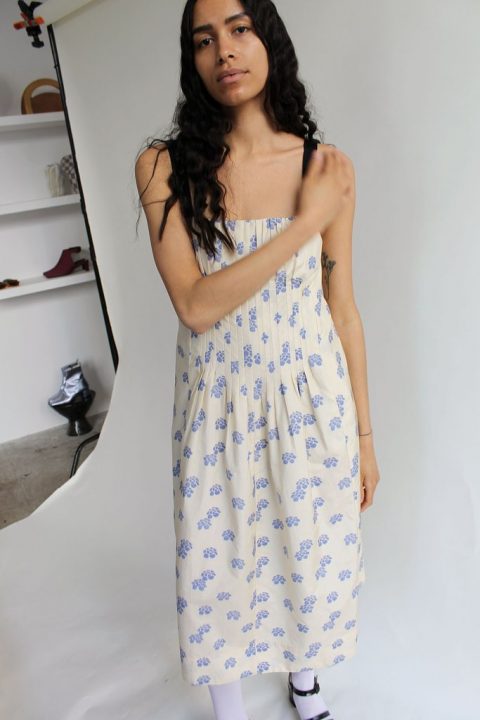 Great Buy — Mr Larkin
Mar-2021
Introducing Great Buy, a new Patter series dedicated to stores where we love to shop - virtually, and IRL. First up, Mr Larkin.