A New Compelling Collaboration from Sunspel and Studio Nicholson
Sunspel and Studio Nicholson have collaborated on an exciting new collection of womenswear and menswear pieces. The playful modernity and cool minimalism that we adore from Studio Nicholson's Nick Wakeman, brings a fresh energy to Sunspel's unrivalled heritage in casual luxury.
The design concept is rooted in Sunspel and Studio Nicholson's common ground—a deep admiration for Japanese aesthetics. Citing simplicity, elegance and a commitment to precisely crafted materials as key elements for the collection. Both the women's and men's collection come in a reserved palette of black and milk. Modular wardrobe pieces pieces include oversized t-shirts, sweatshirts, cocooned tracksuit pants and a refined take on the t-shirt dress.
The collection launches on July 27th online and at select stores.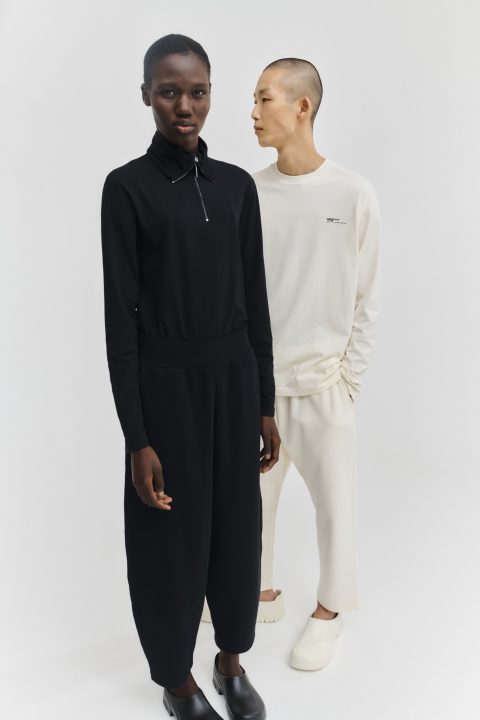 Related Content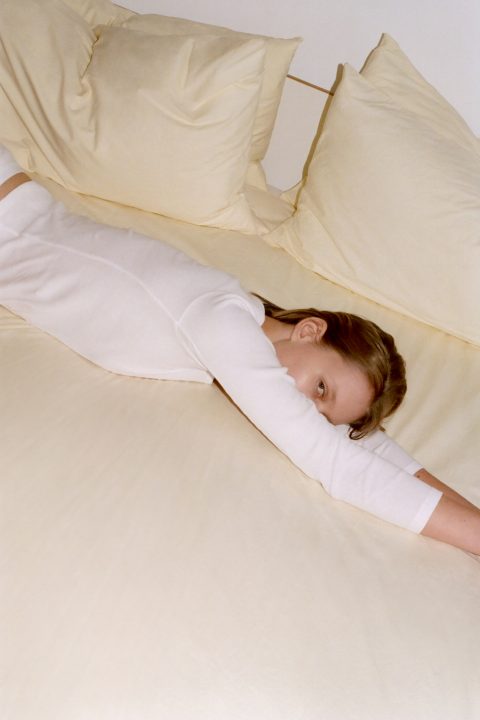 Basic Considerations — The Joy of Comfort Dressing
Feb-2021
There's nothing like finding clothes that bring a boost to your everyday, that elevate the ordinary. From the perfect sweatshirt to a classic white tee, Sunspel designs do just that. Invest to update your two mile wardrobe.