Basic Considerations — The Joy of Comfort Dressing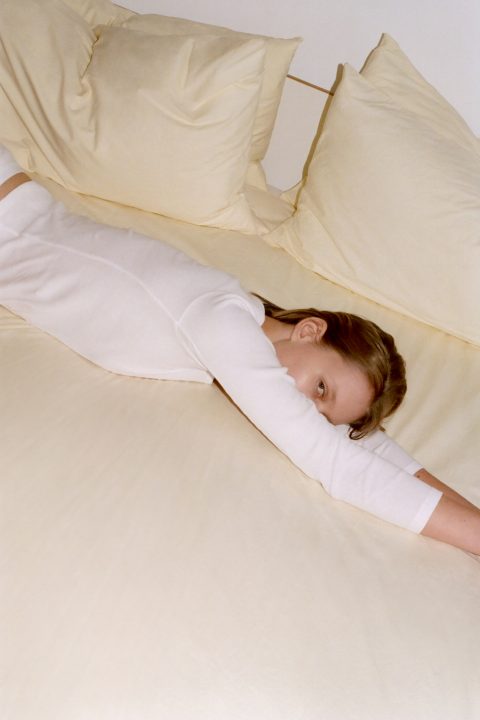 All Images by Patter for Sunspel
Words by Patter
There's nothing like finding clothes that bring a boost to your everyday, that elevate the ordinary. From the perfect sweatshirt to a classic white tee, Sunspel designs do just that. Invest to update your two mile wardrobe.
Stay at home. Stay local. We're so used to these directives now that it would be easy to think the pleasure in clothes to partner you in this lifestyle has dissipated. But, in actual fact, it's the pieces that provide comfort, but that have a sense of purpose and a subtlety of style, that have got us through. They have brought that rare thing for a day-to-day where we'd rarely venture more than two miles from home: a kind of uncomplicated contentment.
Sunspel are pros at clothes for two mile days. Think the perfect grey marl sweatshirt, the one to wear to get your 11am flat white. It's presentable – smart even – but relaxed too. Lowkey, never flashy. Or there's the satisfaction of a freshly laundered white cotton T-shirt and matching shorts against the skin, after a post-workout shower. It's a sort of sartorial nourishment – to wear during your much-deserved relaxation.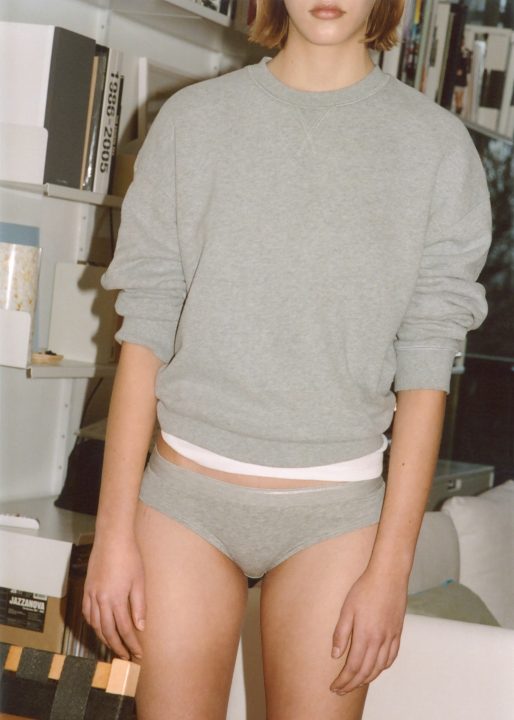 A brand that has always been about everyday pieces made from exceptional fabrics – since it started over 160 years ago – Sunspel don't do bells and whistles dressing. Details – imperceptible to those not looking for them – are championed, and appreciated by those in the know. The loopback jersey of the sweatshirt, for a superior softness. Or the considered fall of the sleeve of a white T-shirt.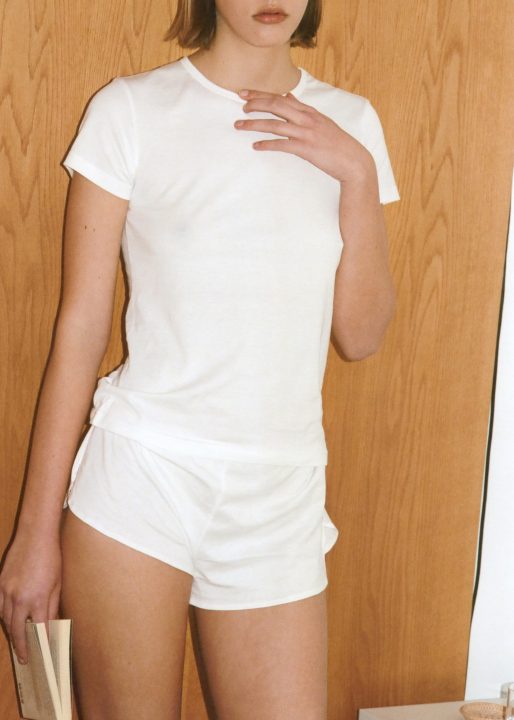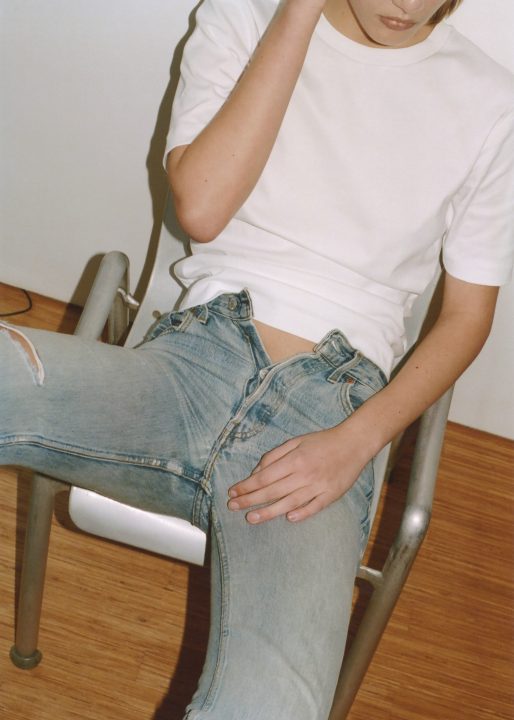 Subtle tweaks like these give the clothes we wear for the unremarkable – for the weekly shop, the loop around the park, the nursery pick-up – the consideration they deserve. Because, even as we're able to travel far and wide and wear everything from ballgowns to boilersuits, there will be value – and joy – in those days where we stay local. Let's wear clothes that celebrate that.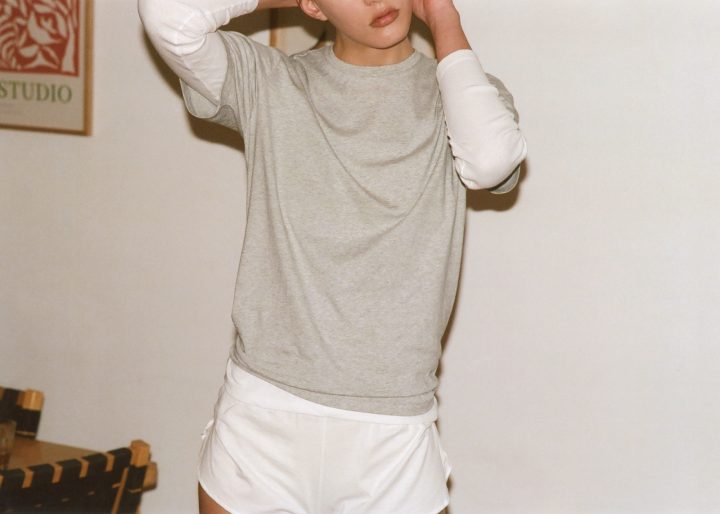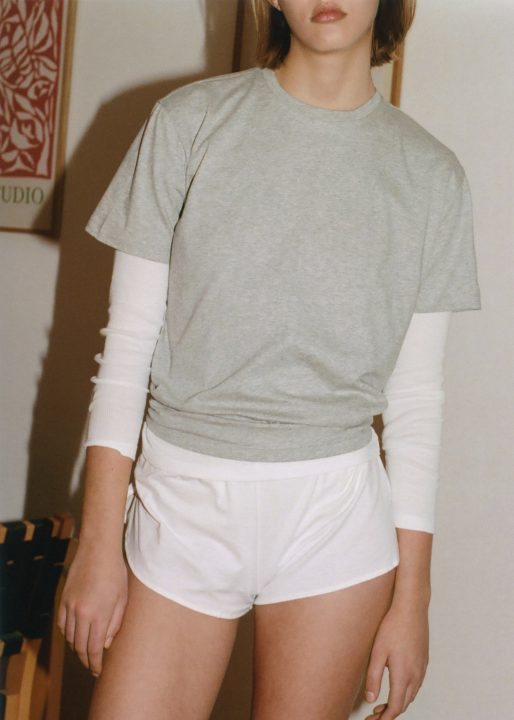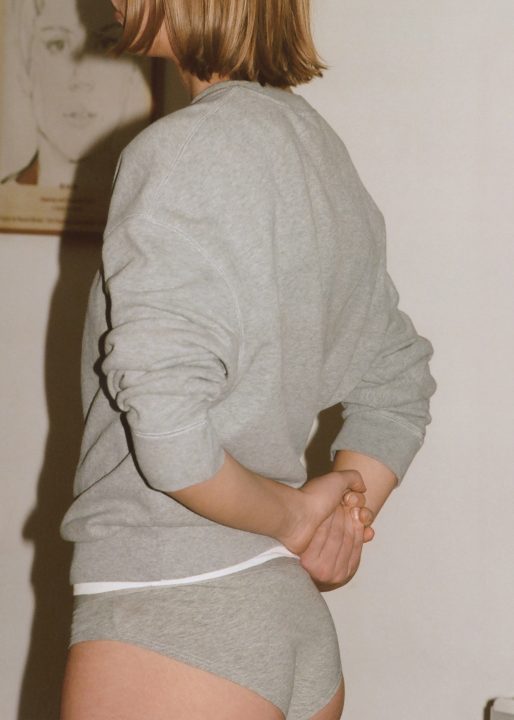 All Images by Patter for Sunspel
Subscribing to the Patter newsletter is a good idea. Sign up in March to receive 20% off clothes that elevate the ordinary at Sunspel. Expect articles and recommendations once a fortnight.
This article was created by Patter in collaboration with Sunspel.