A Moment With Charlotte Perriand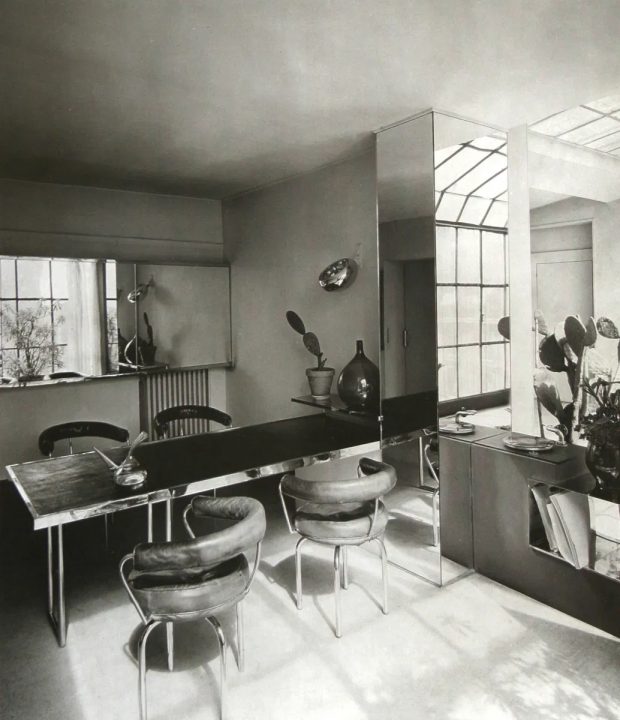 Charlotte Perriand's Studio Apartment, Place Saint-Sulpice, 1927
Words by Lauren Cochrane
If Le Corbusier is a giant of modernism, Charlotte Perriand—the woman he collaborated with, and who co-designed some of the furniture that featured in his 'machine for living in'—is less well-known, and often uncredited. Plus ça change. Except perhaps now, finally, there will be some change. Perriand is the subject of a new exhibition at the Design Museum this month. Subtitled 'The Modern Life', it tells the story of how this woman subtly changed what our lives looked like forever. Here are five facts to know.
01. She had a humble upbringing
Perriand was born in 1903 in Paris, the daughter of a tailor and a haute couture seamstress. She grew up surrounded by craft and creation but also a need to make a living. Alice Rawsthorn believes this set her apart from fellow female modernist, Eileen Gray. "Critically, Perriand also benefited from being a more robust and confident character than the introspective Gray; she had the chutzpah to lead a bolder life" Rawsthorn wrote in W Magazine.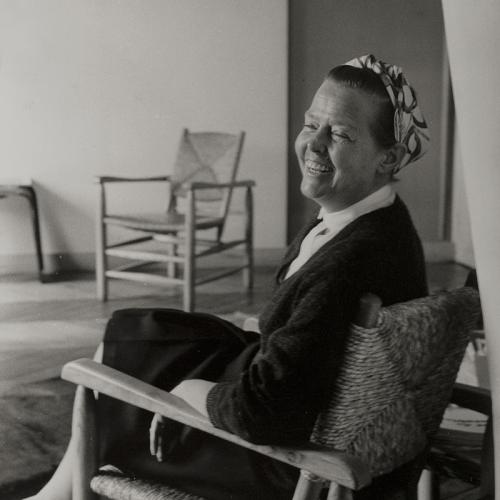 Charlotte Perriand, Paris, 1963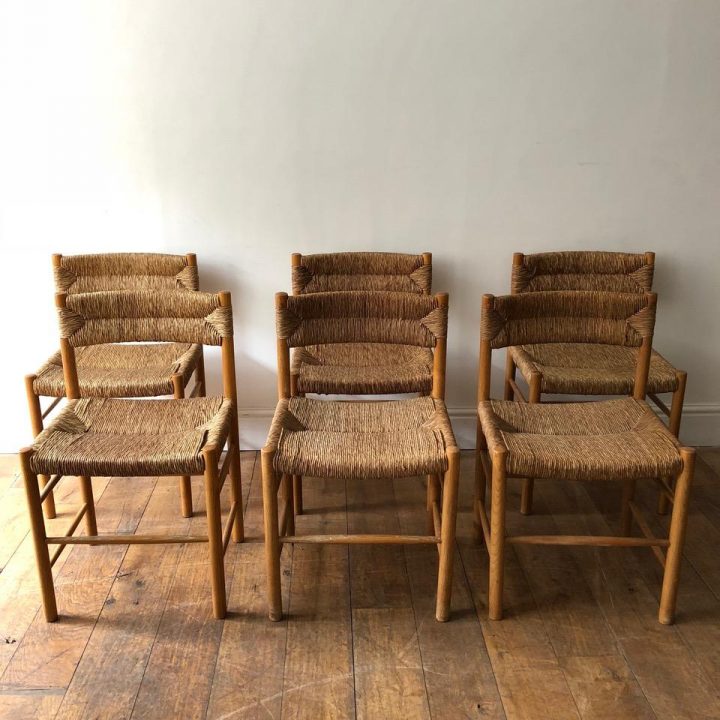 Charlotte Perriand Chairs for Sale in 2021
02. Le Corbusier hired her on the spot
She began designing open plan interiors in the twenties and, in 1927, exhibited Bar Sous le Toit, or 'Bar Under the Roof', which recreated a section of her own apartment, in all its tubular steel glory. Le Corbusier saw it, and hired her immediately. She went on to create the B306 chaise longue recliner for his studio. She was photographed in it, with her trademark ballbearing necklace, the picture of late twenties modernity.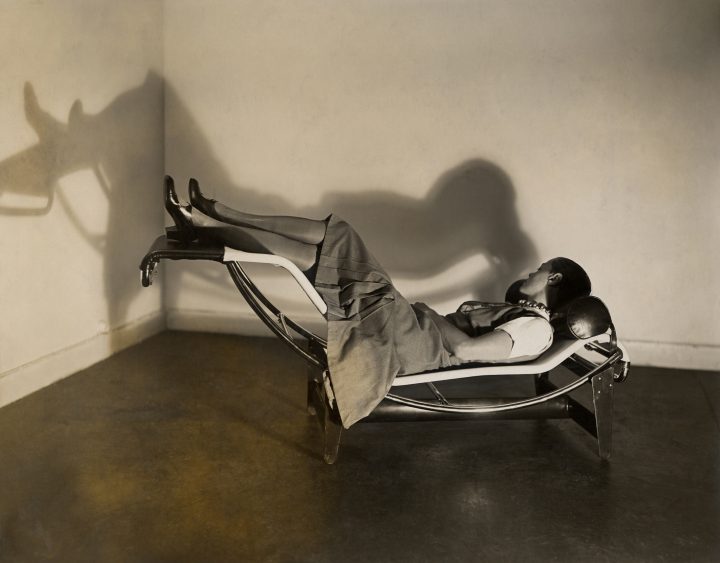 Charlotte Perriand on the chaise longue, 1929 © ADAGP-AChP
03. She conquered discrimination
Perriand overcame the blatant sexism of Le Corbusier. As well as not giving her the credit she was due, he patronised her. "I do not think it would be interesting, now that you're a mother … to oblige you to be present in the atelier," he wrote to her in the forties. She went on to work with Jean Prouvé, Le Corbusier's cousin Pierre Jeanneret and become BFFs with Fernand Léger.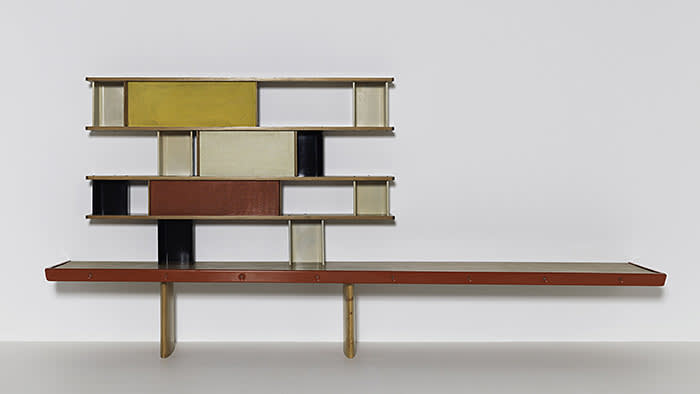 Charlotte Perriand, Tunisia library, created in 1952 and made in the Jean Prouvé workshops
04. She travelled to Japan alone during WWII as a government advisor
She travelled to Japan in the Second World War as an advisor to the Japanese government. The trip influenced her designs—including the bookcase with coloured sliding shelves that will be included in the Design Museum exhibition. But it was not all joy. In 1942, she was evicted from the country as an "undesirable alien" and was unable to return to France due to a naval blockade. Perriand spent four years in Vietnam instead, where she met her husband, French government official Jacques Martin.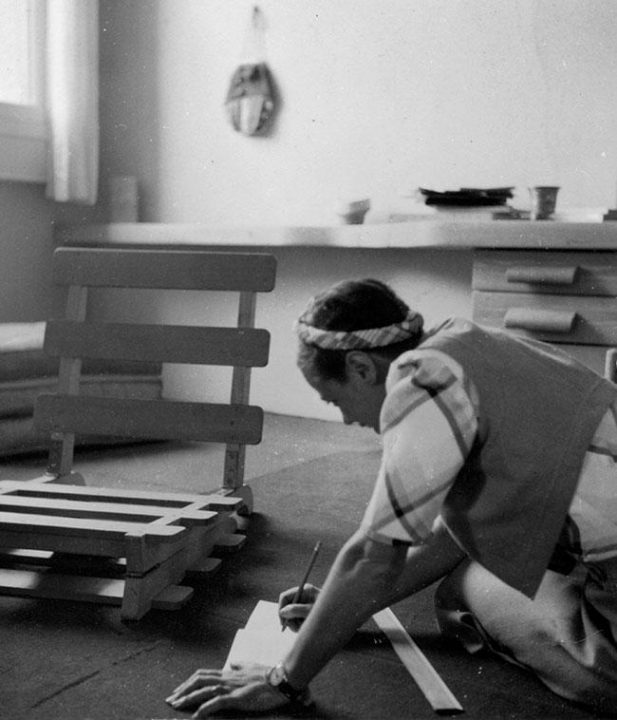 Charlotte Perriand working in Japan in the 1940s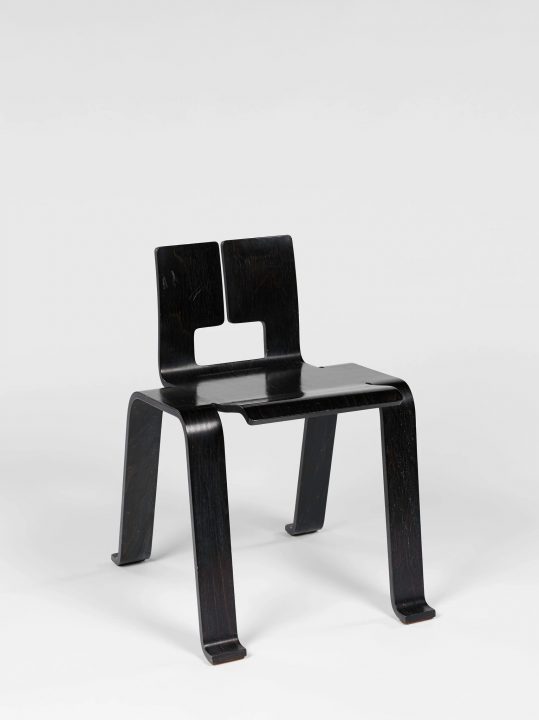 Charlotte Perriand, Ombre Chair via Artsy
05. She embraced leisure and wanted to make it accessible
Perriand loved exercise. She reportedly climbed out the window of her attic apartment to do gymnastics on the roof in the thirties. But skiing was her passion. There is a famous photograph of her standing topless with her back to the camera, surrounded by mountains. She later designed a ski resort in the French alps. Her own chalet, still owned by the Perriand family, is a beacon of her legacy. It uses natural forms, materials and landscape, along with her eye for geometry and harmonious forms. The result is Perriand-branded perfection.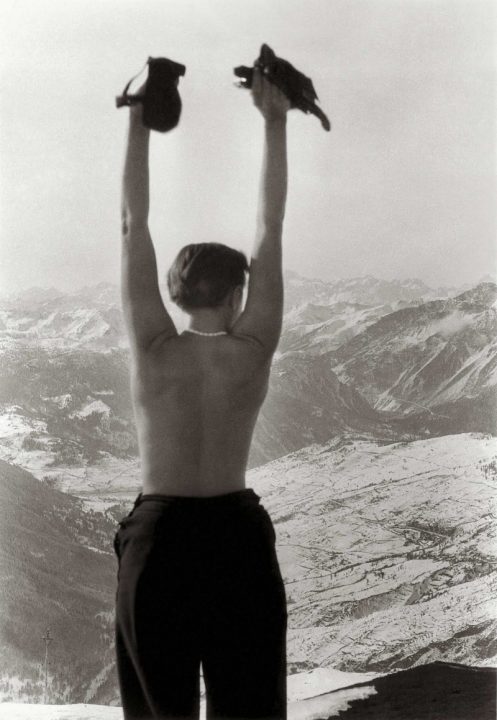 Photo courtesy of © ADAGP, Paris 2019 © AChP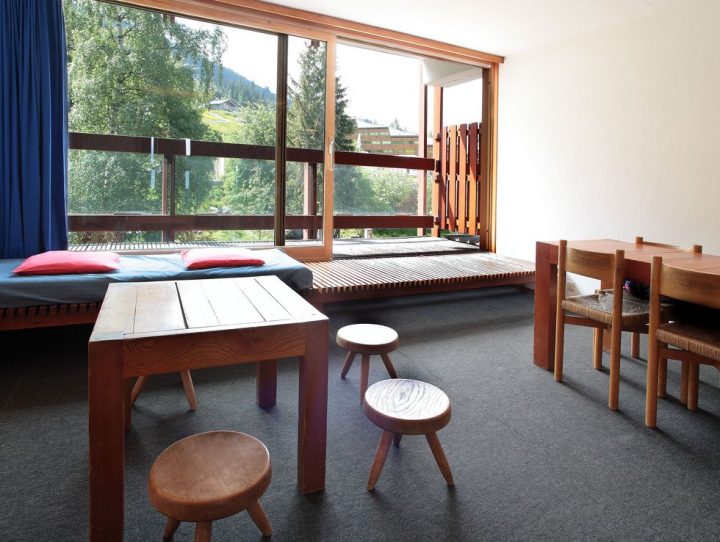 Charlotte Perriand, Les Arcs via Nicolas Joly
Charlotte Perriand: The Modern Life opens Saturday 19th June — 05 September at The Design Museum. You can pre-book your ticket here.
The Design Museum
224—238 Kensington High Street
London, W8 6AG
Lauren Cochrane is Senior Fashion Writer at The Guardian. Based in London, she also writes for matchesfashion.com, The Face and Grazia. Topics include everything from Marc Jacobs catwalk shows to the legacy of the Sloane Ranger and the connections between football and fashion. @lauren_cochrane_
Related Content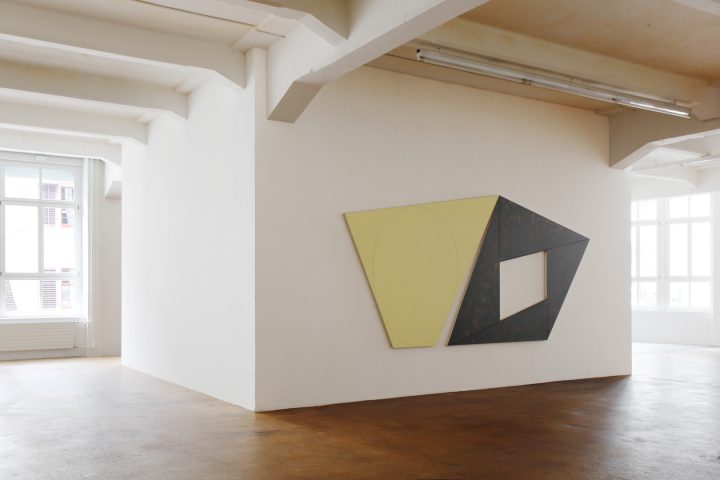 Things to Go-See — 3 Shows for Spring
May-2021
With commercial galleries open once more and museums due to welcome visitors from mid-May, we highlight three exhibitions that you need to see — many of the works on show are rarely exhibited and should not be missed.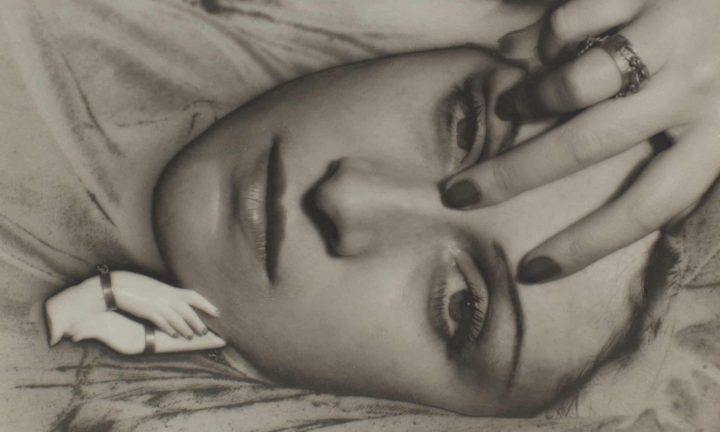 A Moment With Dora Maar
Feb-2020
Well known as the model for Picasso's 1937 work The Weeping Woman, it transpires that Marr was an impressive creative in her own right. In the final month of the her major exhibition at the Tate Modern, we present six points to intrigue.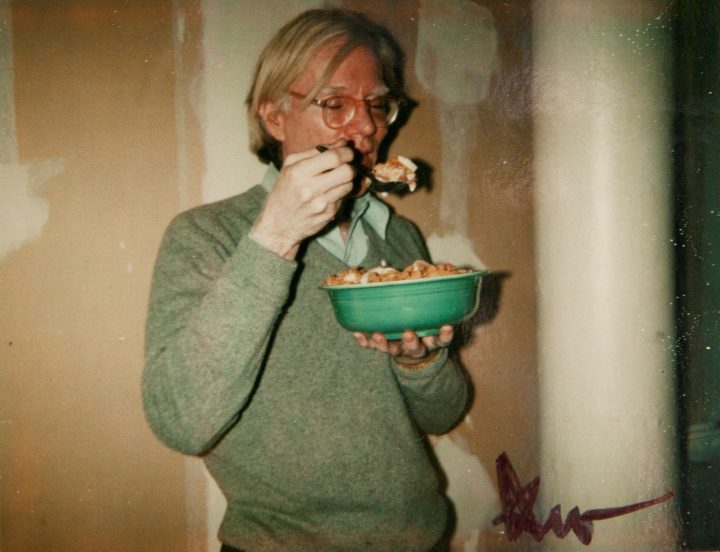 A Moment With Andy Warhol
Mar-2020
In celebration of his recent exhibition at Tate Modern, we consider Andy Warhol's whimsical relationship with food.