Details that Count — Jewellery for a Summer Romance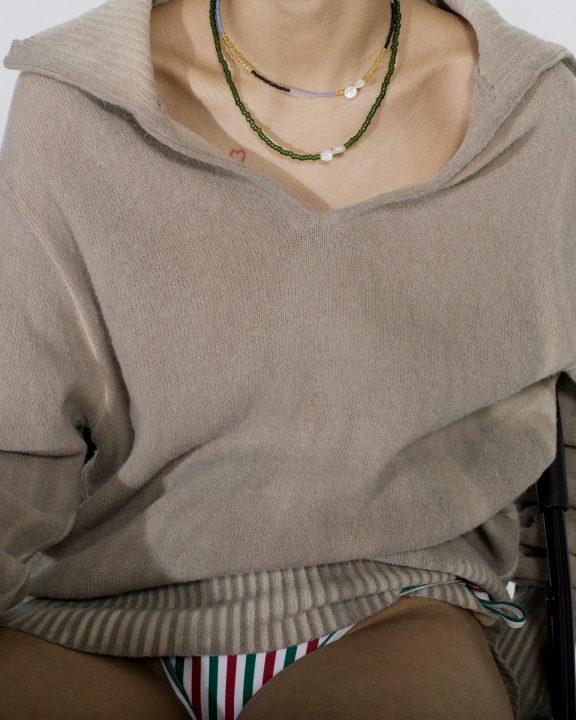 Cazh Necklace by Santangelo
Words by Ellie Hay
There's a special kind of enchantment that comes with summer jewellery; it's a meteorological shift that transforms accessories into mementos suffused with nostalgia—purchased from paradise. We mend our heartache for travel with three brilliant brands, whose pieces conjure the delight of warmer climates and the sensuality of heat. 
Santangelo
Santangelo is an ode to the endless summer you never forgot, remembered in all its detail by the sniff of sunscreen on the skin. A deep connection to nature informs the handmade process and selections of natural materials including pearls, shells, glass beads, precious metals and stones. The designs are sophisticated but with a nostalgic energy for club culture and surf movies of the 80s and 90s.
It makes perfect sense to discover the brand is a product of designer Anna Santangelo's childhoods spent in California and Sydney. There's an authentic spirit that oozes freedom, hedonism and adventure. We can't stop day dreaming about the Double Baba Earring and Cazh Necklace. It could be love.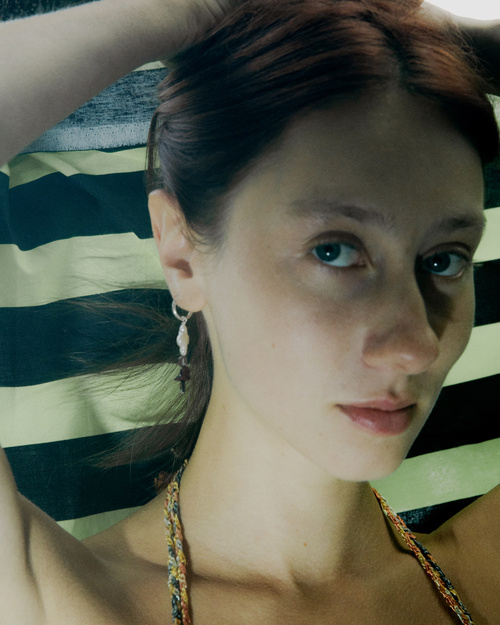 The Saint Earring by Santangelo
Double Babe Earring by Santangelo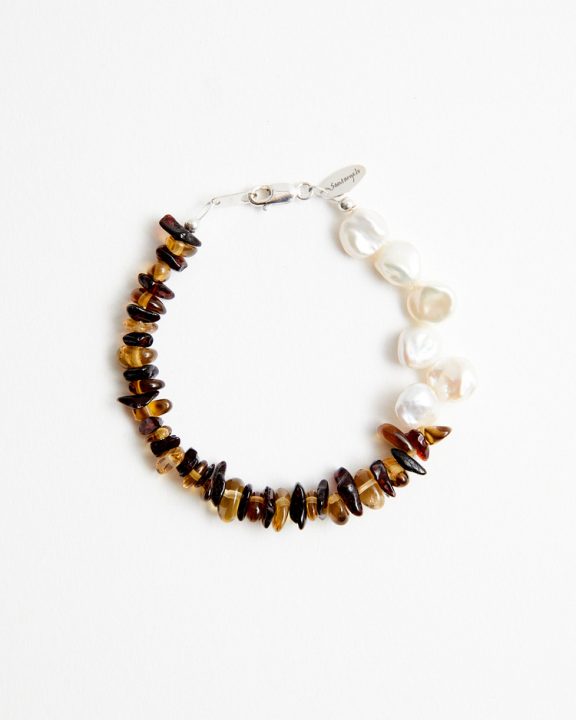 La Duke Bracelet by Santangelo
Come Back Fat as a Rat Necklace by Santangelo
Hernán Herdez
Melissa Hernández is a Puerto Rican art director in New York City. She works locally with silversmiths to hand-make each item of jewellery for her line Hernán Herdez. Her style plays with her understanding of geometry, versus more organic and fluid forms, and designs are made entirely from recycled materials. We have developed a fondness for the irregular lines of the Fiesta Ring, the one-of-a-kind Caged Pearl Earrings and Perlitas Ear Cuff. We also loved a hack from the Hernán Herdez web store, where they recommend buying a ring sizer to have at home—a more affordable alternative to returning or resizing jewellery when purchasing online.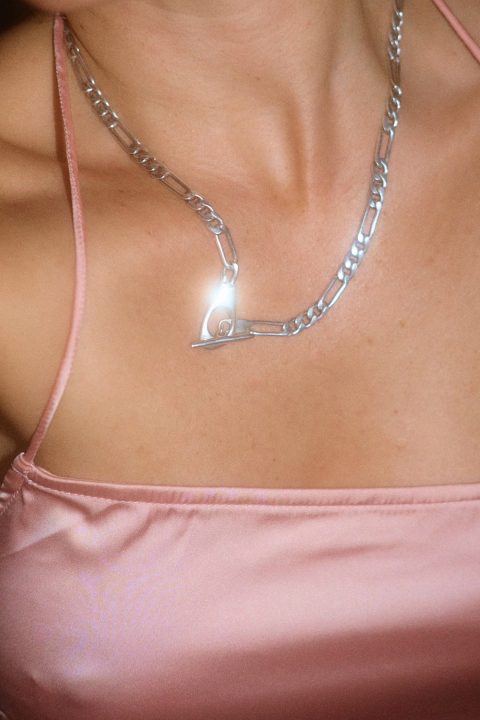 Figaro Necklace by Hernán Herdez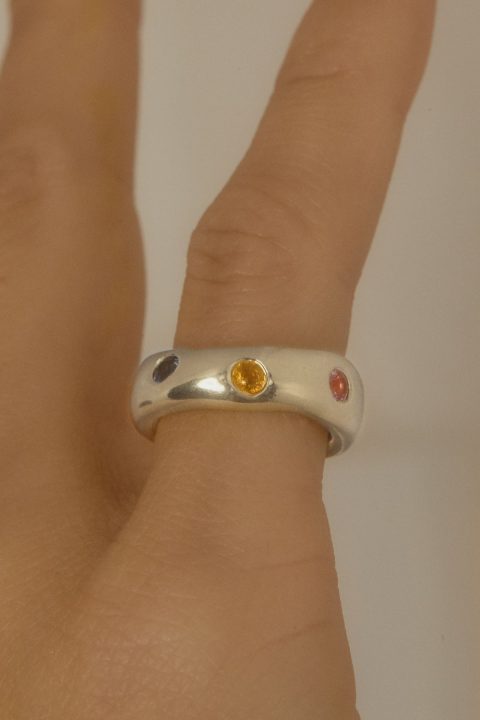 Fiesta Ring by Hernán Herdez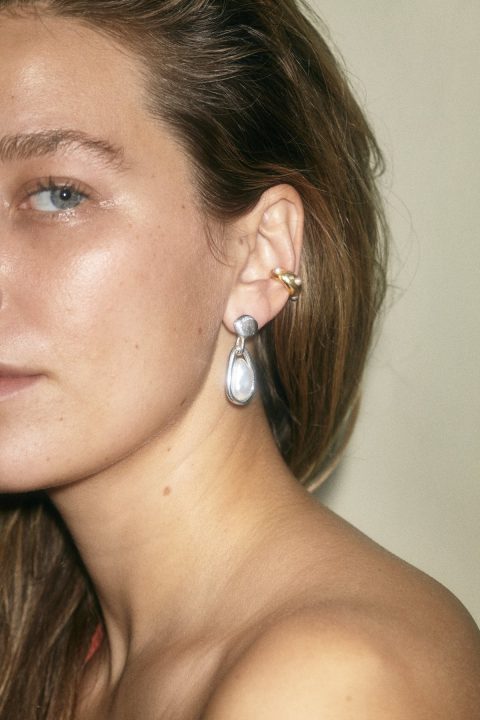 Caged Pearl Earrings & Perlitas Ear Cuff by Hernán Herdez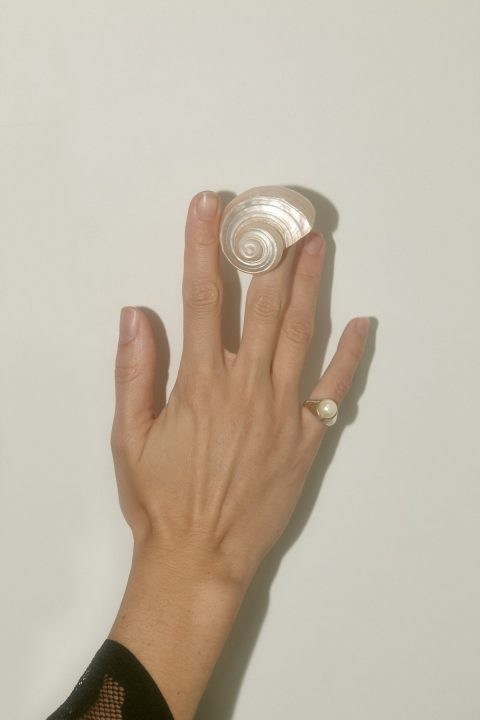 Pinky de Perla Ring by Hernán Herdez
Pond
Pond is a progressive jewellery brand formed by designers Holly Archer Nicholls and Natalie Holt. They create the pieces you want to wear, but without harming the environment—what could be more romantic than that? Their meaningful design values shape their visual handwriting as a practice, re-imagining a new life for discarded materials. The result are beautiful objects inspired by the ordinary. Nearly all of Pond's pieces, are the perfect addition to a simple summer t-shirt or easy dress. Their lost and discarded jewellery concept is worth noting for its poetry—a crushed heart locket is given an alternative narrative in solid recycled gold. They describe it as, "the evidence of their demise now celebrated as part of their beauty".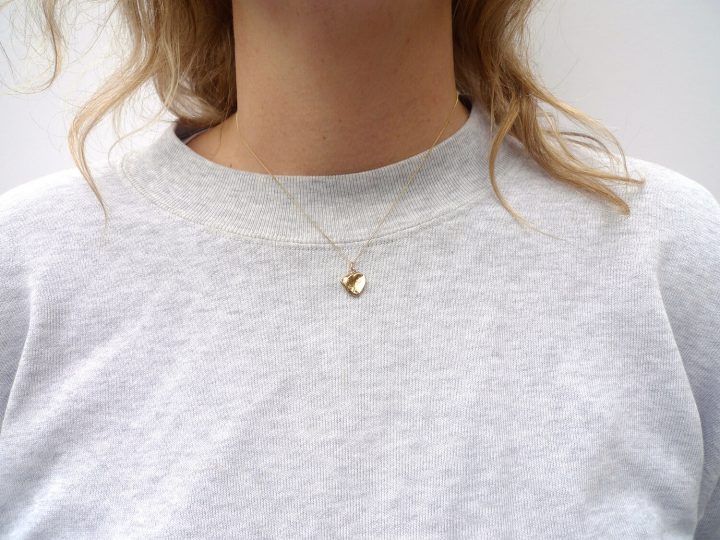 Crushed Heart Necklace by Pond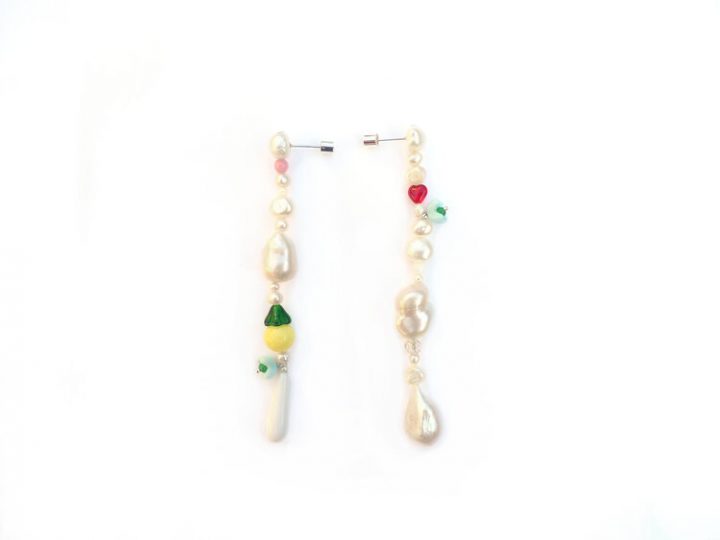 Posy Earrings by Pond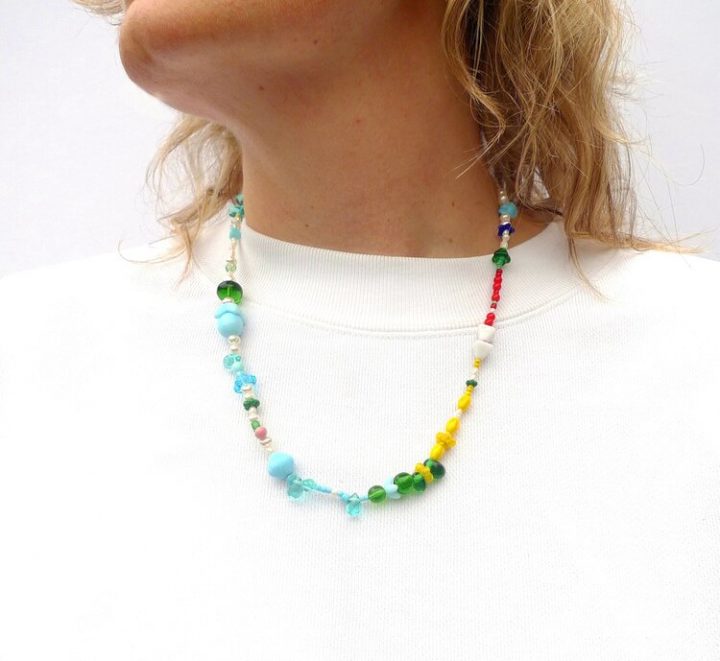 Garden Necklace by Pond