Notes on Chloë Sevigny — 7 Ways to Celebrate Her Style Over the Years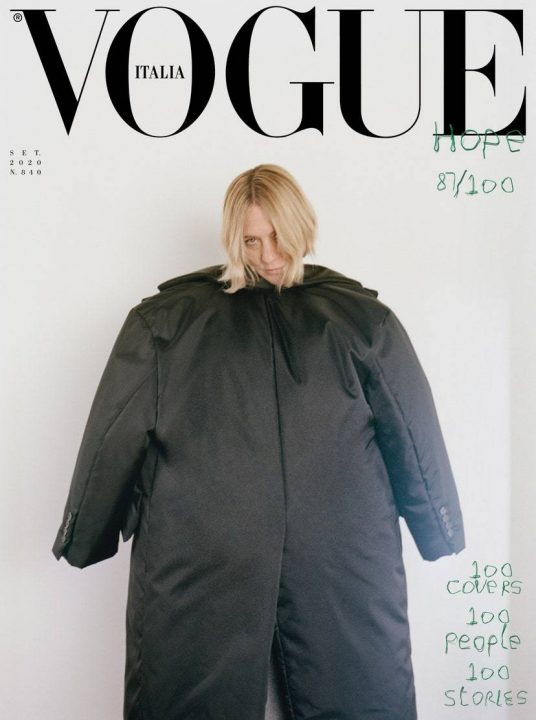 Vogue Italia, September Issue — The 100 Covers, Photographed by Mark Borthwick
Words by Lauren Cochrane
Chloë Sevigny is a style icon for women who don't really have style icons. Women who think they have this style thing down. And yet….a quick scroll through Sevigny's Instagram, or – for example – a totally by accidental google image search and, just like that, an afternoon has gone. Images of Sevigny seduce thanks to her joy in fashion, her willingness to experiment, a gut feeling for when something looks good…and really, really nice hair.
Sevigny's place in style is one she has retained for more than 25 years now—certainly since Sevigny's first film, the skater classic Kids, in 1995. The actor has remained relevant through a skater moment, as a Miu Miu muse and, most recently, as a mother. Sevigny gave birth to a baby boy Vanya in May, meaning the internet—us included—will soon be losing their minds over the Sevigny style coming to a new generation. In the meantime, here are seven ways to celebrate Sevigny's style over the years.
Buzzcut and Kohl, Sugar Kane, Sonic Youth, 1993
Before Kids, Sevingy was already a thing. As a teen growing up in Darien, a well-to-do town in Connecticut, she would ditch school for the afternoon and head into New York. Her style – honed by thrift store shopping in Darien – was already enough to get her noticed. First modelling in Sassy, the magazine's fashion editor put her on the radar of Sonic Youth. A 17-year-old Sevigny appears strolling through the streets of New York in dungarees, a crop top and T-shirt dress, joined by Marc Jacobs, lots of plaid shirts and a Dalmatian. A year later, she was the subject of Jay McInerney's now classic, must-read 'Chloë's Scene' article in the New Yorker. "She's definitely the girl of the moment," a writer at Paper tells McInerney.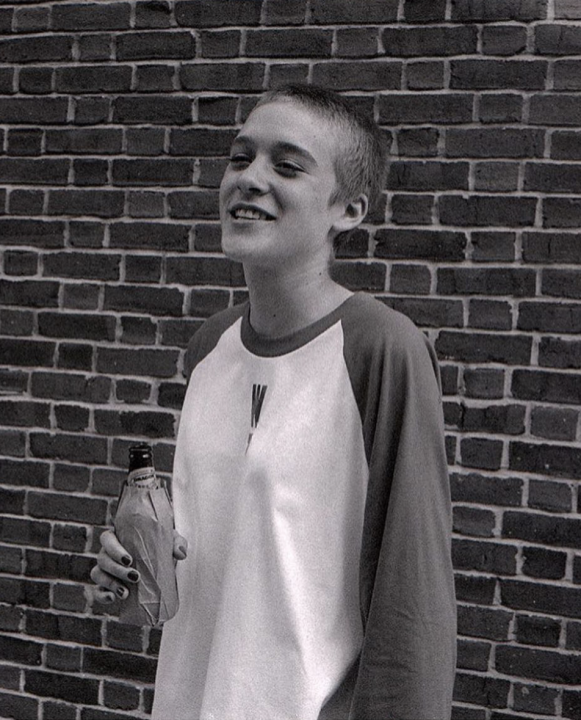 1993
Kids, 1995
The plot is grim and the fate of said kids is uncertain. But the energy of Kids, directed by Larry Clark and written by Sevingy's then boyfriend Harmony Korine, means it retains a fond place in the heart of anyone who grew up in the nineties (Supreme even recently streamed the film to celebrate its anniversary). The clothes help too. A bobbed Sevigny spends the day-in-the-life film in a blue tee with contrast edges. The sight of it now is the equivalent of Proust's madeleines. Other memories of nineties Sevigny come flooding back – from the 'Who's That Girl?' cover of Dazed & Confused in 1996, to the Juergen Teller story in The Face a year later. Grungy, afterdark, a bit charity-shop-steal, Sevigny's nineties style – to anyone studying it – was a formative experience.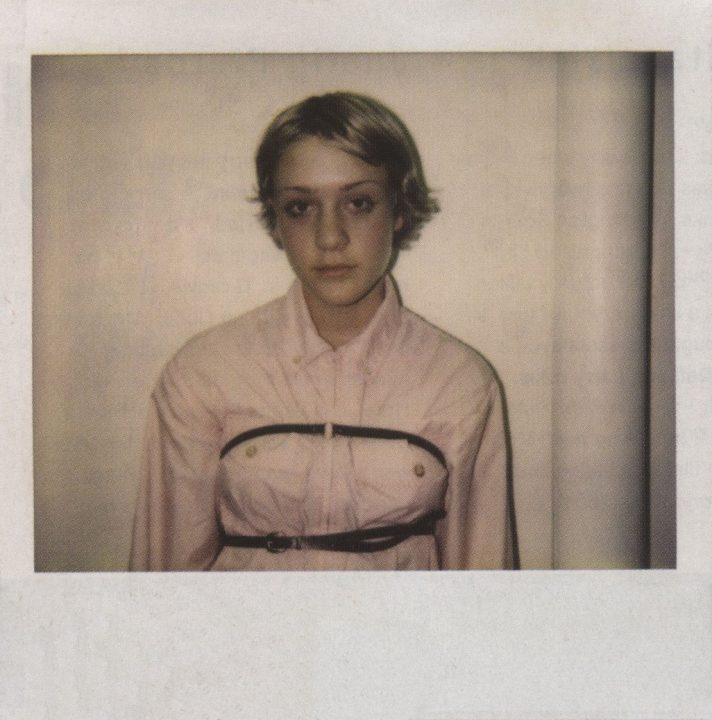 Original Polaroid for Kids by Larry Clark, 1995
Red Carpet, 2000s
Sevigny was hot property by the time the new decade rolled around – and the great thing about that was that she was often photograph on red carpets. In this era, she favoured ruffles and colour – vintage, Lanvin, Saint Laurent – and brought something different to the usual endless floor length column dresses worn by actors playing it safe. By the end of the noughties, she had this part of her style down.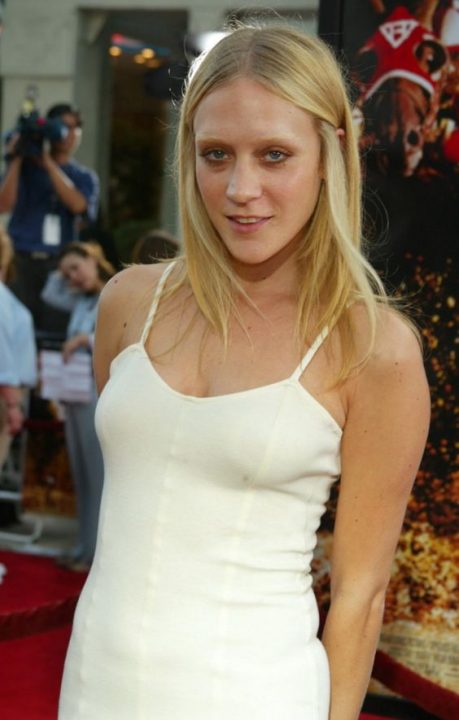 At the premiere of 'Seabiscuit', 2003
New York, 2010s
Looking for a masterclass in denim? Sevigny is your teacher. From a favoured pair of denim shorts wore with loafers and socks, or a kick-flare jean worn with a vintage tee and L.L Bean tote, this is the kind of look you want to have while running errands on a Saturday but never quite achieve. Extra points for combining denim shorts with shades and a threadbare Andy Warhol Bad T-shirt. Oh, and a red lip. Sevigny is that woman who really excels at wearing red lipstick and no other makeup. It's an underrated part of her appeal.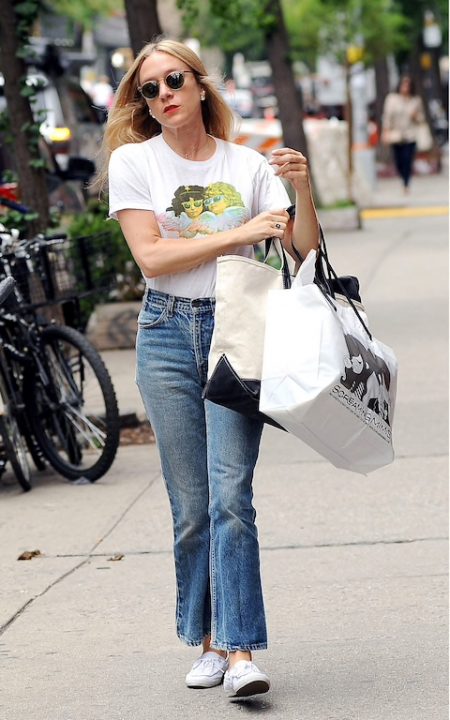 In New York, 2016
On The Catwalk, 2018
There's nothing like a woman you admire taking to the catwalk. It turns a fashion show from a way to look at some clothes on some genetically gifted professionals to something that is truly a moment, and sometimes a heart-warming one. Sevigny walked in a Miu Miu show in 2018, wearing her favoured shorts (this was 20 years after starring in a campaign for the brand), but it was Simone Rocha's show last year that stands out. In her ruffles, with sparkle hairslides, she was the fortysomething we'd all like to be.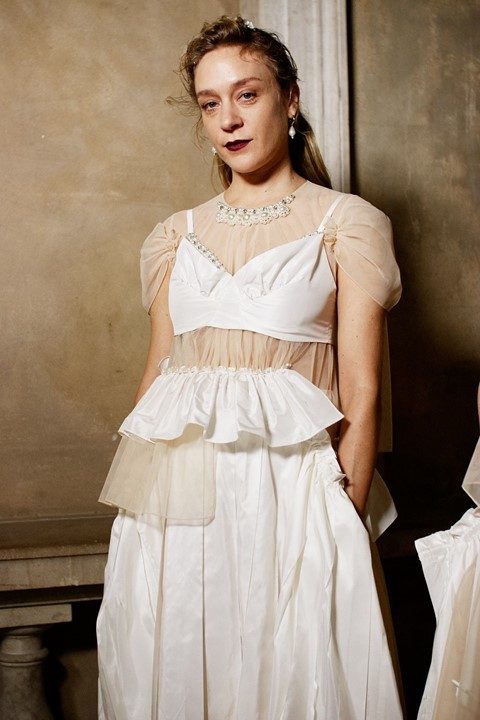 Backstage at the Simone Rocha's A/W show, 2019
Motherhood, 2020
Even Sevigny's Instagram post to welcome her son Vanya to the world was subtly stylish: her hair tied back, with a vintage looking white shirt, little Vanya nestled on his new mum's chest, her partner gallerist Sinisa Mačković by her side. But don't expect only baby pictures from now on. Sevigny has since posted about her own mother, her appearance on iconic 100 Covers September issue of Italian Vogue photographed by Mark Borthwick, the closure of a loved New York deli, and wanting to go back to bars with her BFF Natasha Lyonne. Then, now, and in the future, the style icon for women who don't like style icons continues to inspire.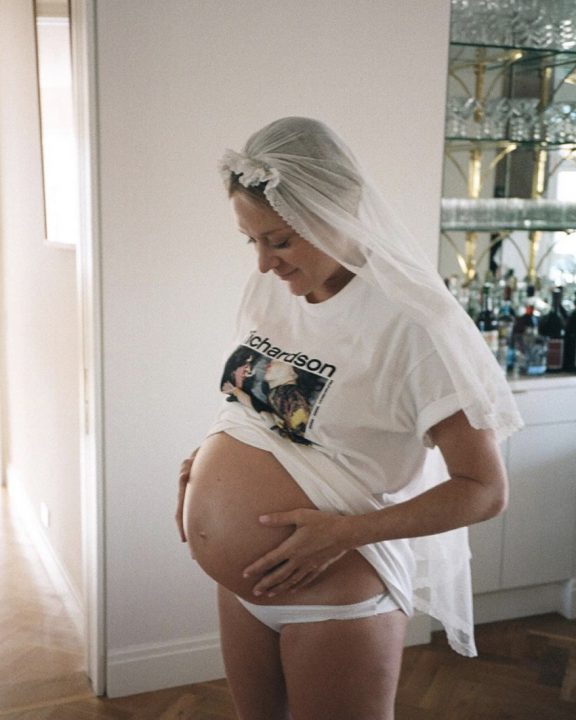 Lauren Cochrane is Senior Fashion Writer of The Guardian. Based in London, she has worked for Vogue, i-D, The Telegraph and InStyle. She now writes about everything from Marc Jacobs catwalk shows to band T-shirts and the fashion influence of LouLou de la Falaise. @lauren_cochrane_